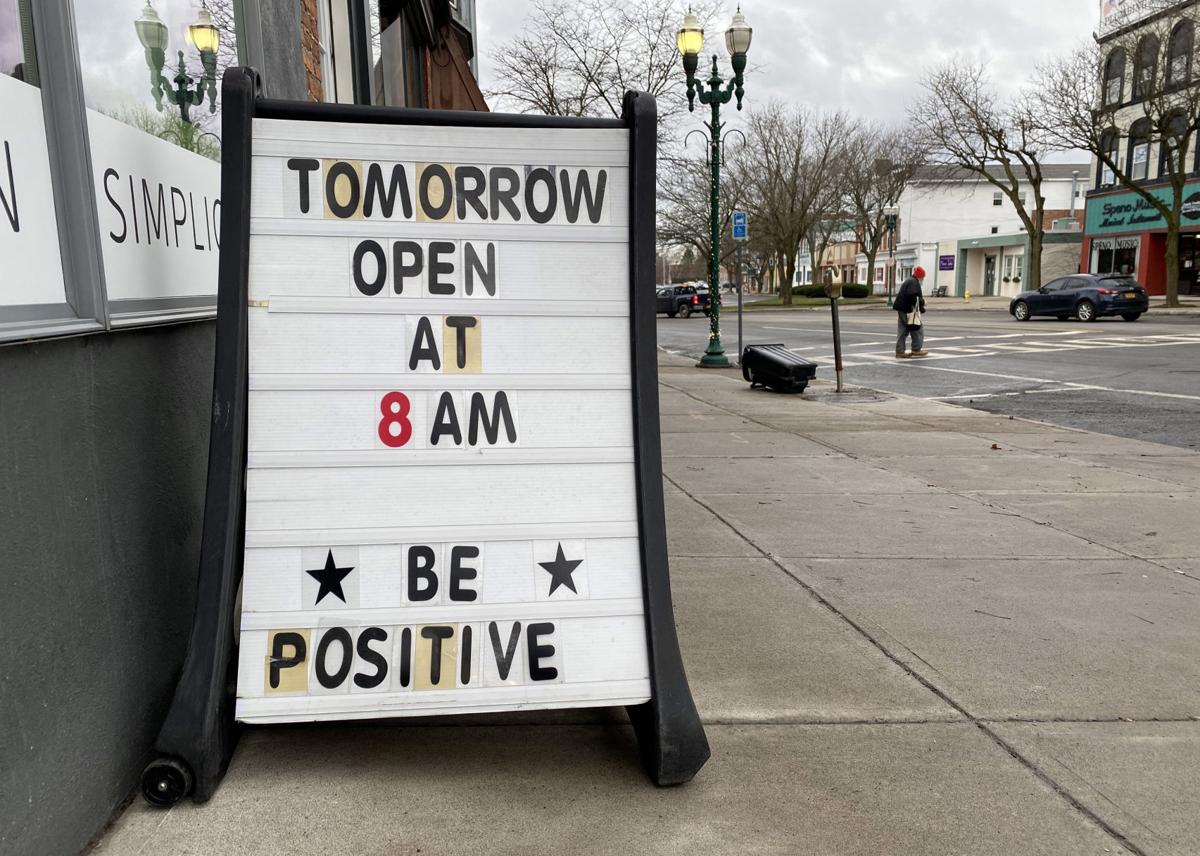 The coronavirus pandemic has disrupted life in Cayuga County in almost every conceivable way.
Businesses have closed, services have been suspended and the confines of our homes have become all too familiar. 
Along with that disruption, however, there have also been acts of kindness. Community organizations have gone out of their way to help the people most vulnerable to the pandemic and its ripple effects. Employees of Community Action Programs Cayuga/Seneca stepped up to unload a 10,000-pound delivery of supplies for local food pantries when inmates from the Cayuga County Jail were unavailable. Auburn Police Local 195 is purchasing $50 gift cards for each of its members — $2,600 total — to small businesses of their choosing. And businesses themselves are paying it forward, too, such as Cosentino's Florist sending local health care providers bouquets that would have otherwise gone to waste, and BB's Pizza giving away toilet paper, now a scarcity, with its pies.
Then there are the individuals who have lent a hand.
One of them, an Auburn man who wished to remain anonymous, has raised more than $2,500 from his social network to buy gift cards to local restaurants. He then gives those cards to people who've lost their jobs at businesses that have been closed or otherwise affected by the state's efforts to enforce social distancing and slow the spread of the virus. So not only are he and his donors helping local restaurants — which are currently limited to takeout and delivery — but also people who could use a meal or two there. He compared the cards to no-interest loans.
Below is a list of restaurants, bars and craft beverage producers in the Cayuga County area …
"If you have a favorite restaurant and you know you'd be spending money there anyway, buy the gift cards now that you would buy for Christmas," he said. "Even if you're just buying for yourselves, if you can give them a little infusion of money now, it's all the more likely they'll be there for you when all this gets done."
For other individuals who want to help but don't know how, he had a few suggestions. 
"I thought about what my personal worries and concerns were for my community, and what was in my really narrow control," he said. "How can we make the situation a little bit better for others?"
He added, "If everybody does a little small thing, that adds up to a lot. Just do the thing you think of in the moment."
For Rob Barnes, of Auburn, that little small thing has indeed added up to a lot. On Tuesday, March 17, just after the state's closure of bars and restaurants to all business but takeout and delivery took effect, Barnes started a group on Facebook called "Auburn support local businesses and Community positivity group." It already has more than 4,200 members. They've been sharing restaurant menus, updates on scarce items at local grocery stores and senior shopping hours there, and more. Barnes said he's been surprised to see store workers themselves post the latter.
"It feels good to see the stores getting involved to help the community get what they need," he said. "I have seen time and time again that when the going gets tough, this community — no matter of someone's background, race, gender, party affiliation — this community comes together as one. I love this community."
Barnes said he hopes more Auburnians join the group — if not for restaurant suggestions and toilet paper tips, then just for a dose of positivity from their community. He got one when he saw a father post in the group that the pandemic gave him his first opportunity in three years to play catch with his son, he said.
"We have to always find the positive in every bad situation," Barnes said. "We as a community can come back stronger and more together than ever when this is over with."
Other individuals are putting more specific skills to work to help their community.
Auburn quilter Stephanie McCall, of Quilts by Commission, is arranging a project to create medical face masks for health care providers at Auburn Community Hospital and local nursing homes, as well as first responders. When she learned of the dire need for those masks, she said, she thought of the "hundreds of very strong quilt guild members" in the area she could organize to help.
McCall is sharing four mask patterns that hospitals accept. Each one takes three to five minutes to make. She personally wants to make at least 500, which is limited only by how much elastic she has. The material has become as scarce as toilet paper in recent weeks, McCall said. The metal strips over the nose, meanwhile, can be made with twist ties, thermostat wire or pipe cleaner. 
People can contact McCall at stephsquilts123@gmail.com or facebook.com/stephanie.mccall.39 to obtain the patterns or arrange mask delivery. Masks should be placed in a Ziploc bag labeled with the creator's name and address. Bags should then be dropped in the plastic tote on the porch of 342 Clark St., Auburn, and the SCAT Van will pick them up for delivery to medical facilities.
"It's my little part that I can do," McCall said. "We're all so eager to help in some way, and to do something that we love to do normally is a great way to do that."