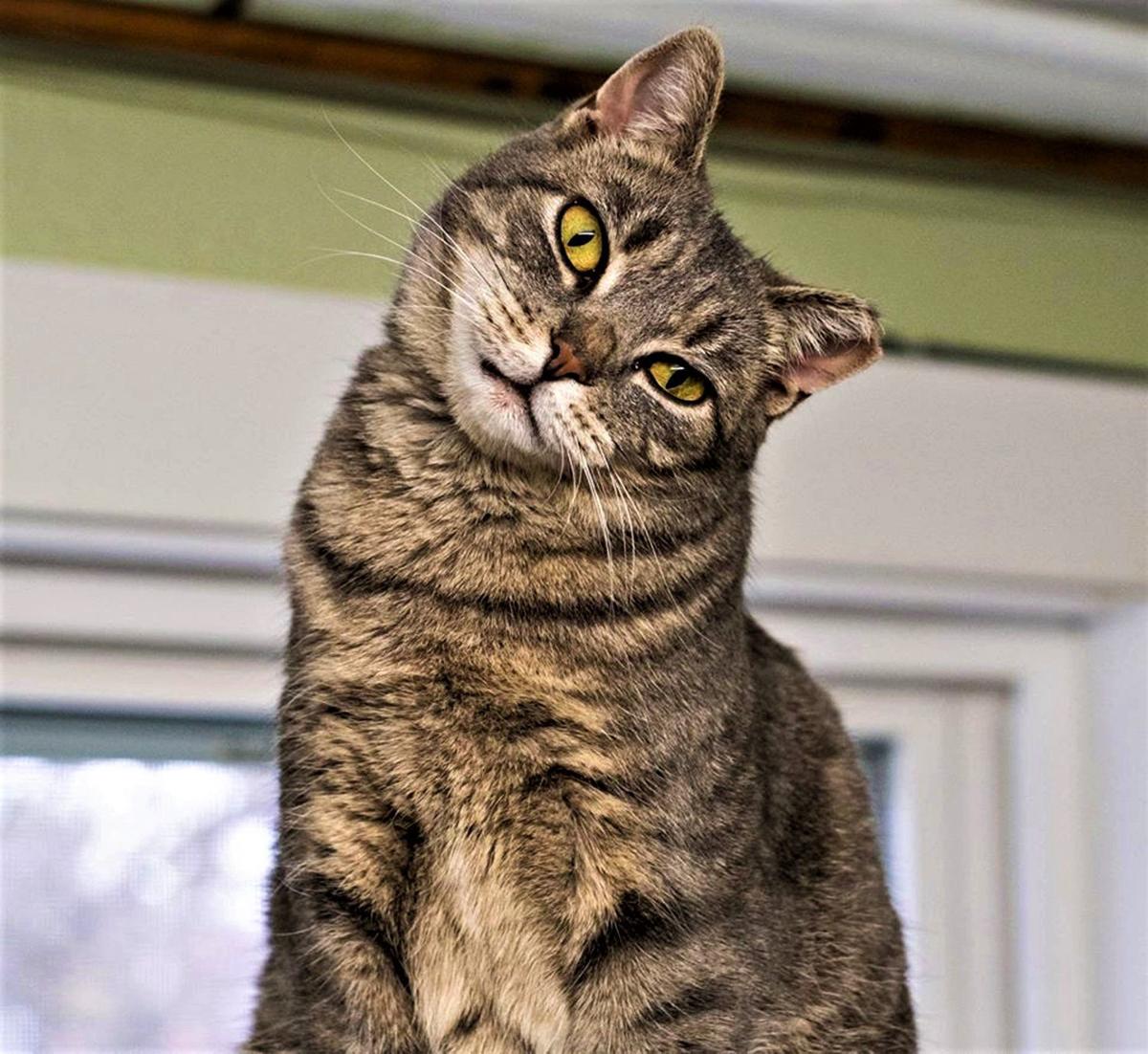 Every Friday, The Citizen features a pet available for adoption from the Finger Lakes SPCA of Central New York. This week, we spotlight 
AGE: 1 1/2 to 2 years old
BREED: Domestic shorthair, tiger
COMMENTS: Petunia — aka "Tunie" — came to the shelter in mid-2019. She needed a home and we were happy to oblige. She was shy at first, but she has blossomed and is now a social butterfly.
Petunia is a very sweet and lovable girl. She loves attention, gets along well with her roommates and spends most of her time out and about in her condo area. When she does spend time in her own private space, she keeps it neat and tidy. She is friendly with staff, volunteers and visitors, and would love to move on to her permanent home.
Petunia is fully vaccinated (rabies, distemper, feline kennel cough), has been tested for FIV/FeLV and is negative, has been treated for parasites, and is spayed.
Petunia is participating in the shelter valentine cat adoption promotion event. Her adoption is half of the regular fee. Stop by to check her out!
Q. Who is your best friend?
A. I really like the nice lady who felt sorry for me and brought me here to safety. She still comes to see me sometimes, and I appreciate that. She is my BFF and I think she always will be.
Q. You are a cat! Tell us why cats love boxes.
You have free articles remaining.
A. Well, I happen to have a lot of info on that. We cats get comfort and security from enclosed spaces, which is why we love spending time in cardboard boxes. And we felines like boxes because they help to reduce stress and offer a safe zone where we can observe and not be seen. And finally, boxes are a launchpad, so to speak. When another cat or person walks by we can attack! LOL!
Q. What is your favorite toy?
A. I'll tell you what I really like. I love those laser pointer things! They are fun, bring out the hunter in me and give me an opportunity for a good workout. But that darn light keeps disappearing when I least expect it! What's up with that?
Q. What has been your best experience?
A. Would it make sense if I told you that every experience I have is the best, and they keep getting better? I have a feeling it's like that with all of us cats in here. Most of us have come from a hoarding situation, were abandoned on the mean streets of the city, or just weren't loved anymore. In here, we are safe, clean and loved, and we get three squares a day — and it keeps happening every day. That's the best experience any cat could have.
Q. If you could visit anyplace in the world, where would that be?
A. I keep reading and hearing about this relatively new phenomenon: cat cafes! What might be a fun trip is a worldwide grand tour of all cat cafes. That would take me and whoever wants to accompany me to Tokyo, Singapore, St. Petersburg, Paris, Montreal and even our neighbor Ithaca! This is a very short list; there are dozens of cat cafes around the world. I could travel for years and never run out of destinations! Are you interested?
Q. Do you have an interesting fact to share today?
A. I do! Did you know that the tufts of hair that grow inside and around a cat's ears are called "furnishings"? This is true. You should check out my friend Buster when you come in to visit! He has the most amazing furnishings ever! Haha!
Q: Do you have any advice for our Citizen readers?
A. I do! My shelter people are having a Valentine's Day cat adoption special, and I am a proud participant. All cats that are older than 6 months are available for half the regular adoption fee! That's almost free. That half-price fee includes all up-to-date vaccinations, FIV/FeLV testing, spay or neuter surgery, treatment for the unmentionables, and a lot of care and love. The special runs through Sunday, Feb. 16. So if you are looking for the next love of your life, look no further than my shelter, and preferably no further than my room. Thank you and many purrs and licks, Petunia and friends.
The Finger Lakes SPCA of Central New York is a New York state-registered shelter/rescue, registration No. RR-181. Pursuant to Article 26-A, Section 408 of the Agriculture and Markets Law, the registrant is authorized to operate as a registered pet rescue, in compliance with such law.