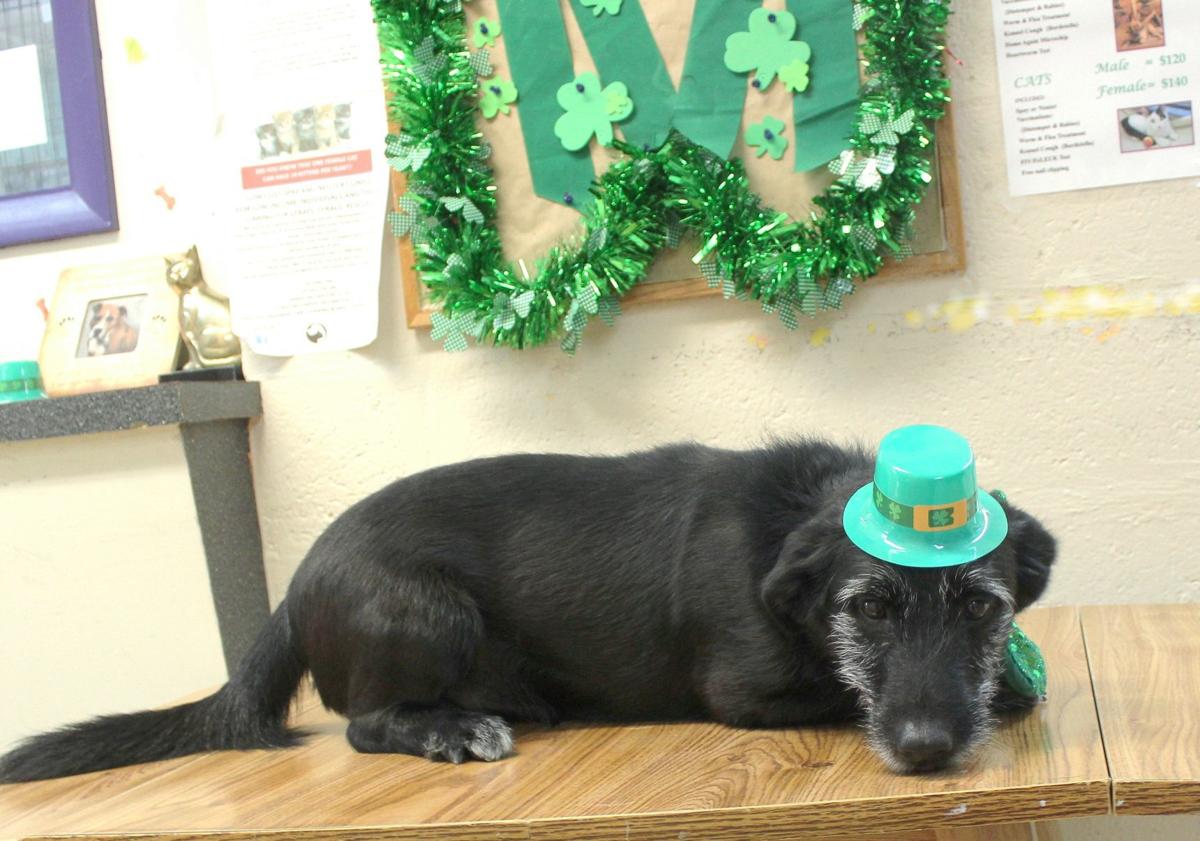 Every Friday, The Citizen features a pet available for adoption from the Finger Lakes SPCA of Central New York.
This week, we spotlight Franco.
Q: Who is your best friend?
A: That would be my former housemates, Joey and Harry. They got lucky — they both have new homes now. I'm hoping my lucky charm shows up very soon. Plus, my bros left me their lucky hat. That should help, right?
Q: What has been your worst experience?
A: My brothers and I are keeping that information under wraps. It's in the best interest of everyone concerned. However, my best experience was coming here so that my shelter people could clean me up, neuter me, vaccinate me and find me a new home. I am so ready to leave! By the way, is there a vacancy at your home?
Q: If you could describe yourself, what would you say?
You have free articles remaining.
A: Well, for looks, I am very like my brother Joey! And a lot of people think he's really cute. I have more gray on my muzzle — that's a sign that I am more mature than Joey, right? Anyway, I have lots of energy, so I could use routine walks and exercise. On the other hand, I can and will be a love bug, so I hope you have a spare lap for me to cuddle on. That's all I'll tell you for now. We canines never want to give away too much — there needs to be a little bit of mystery to make us more interesting.
Q: If you could have a job, what would that be?
A: You know, my shelter people don't know my real name, so someone named me Franco. I think that's a cool name and it would fit me nicely in my future job as a maître d' at a doggy bed-and-breakfast. If you hear of any openings, please let me know. Thank you.
Q: Do you have an interesting fact to share?
A: Well, I think these facts are interesting and also sad. According to the Humane Society of the United States, in 2014 there were 3,500 shelters in the U.S., and about 10,000 rescue groups and animal sanctuaries. Between 6 and 8 million dogs and cats entered the sheltering system in 2014. This number is significantly lower than it was in 1973, when animal admissions were closer to 13 million. About 4 million of these companion animals are adopted out of the shelter system annually. I would love to become a paw-sitive statistic. Please adopt me!
Q: If you could meet someone famous, who would that be?
A: I recently read about this famous little dog named Marnie. I will be brief. She has 2.1 million followers on Instagram. Her Instagram bio reads, "16-year-old Shih Tzu adopted from a shelter at age 11. I love to party and I hate being alone. I'm a lady! Adopt senior dogs." Marnie uses her stardom to advocate for the adoption of senior dogs. I think she's awesome and would love to meet her.
Q: Do you have any advice for our good Citizen readers?
A: I do! I want you to know that my shelter people are having another cat adoption special this weekend! All cats that are 6 months or older are available for adoption — and guess what? You will get to pick what your adoption fee will be. Yes, different levels of fees will be placed into a hat and you will draw your fee for your new fur-friend. It's called the "Luck of the Draw" Adoption Event! My shelter people will give you more information. If you come to the shelter to check out our fabulous felines, please check out my good friend Valentine. She has been here the longest of any cat. She is a very sweet girl and would love to go home. Thank you and love, Franco and friends.
The Finger Lakes SPCA of Central New York is a New York state-registered shelter/rescue, registration No. RR-181. Pursuant to Article 26-A, Section 408 of the Agriculture and Markets Law, the registrant is authorized to operate as a registered pet rescue, in compliance with such law.