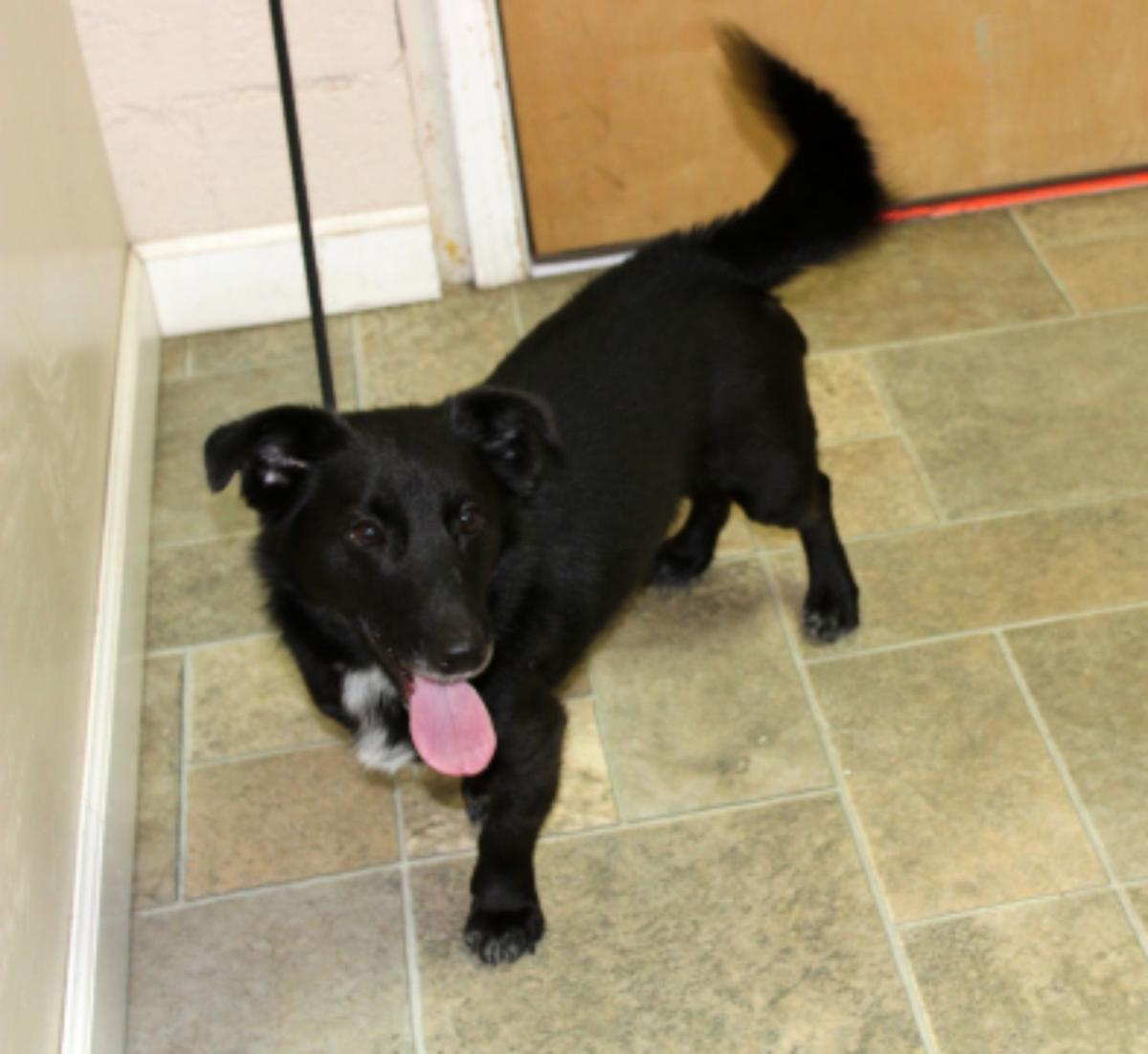 Every Friday, The Citizen features a pet available for adoption from the Finger Lakes SPCA of Central New York.
This week, we spotlight Joey.
Q: Who is your best friend?
A: There is absolutely no doubt who my BFFs are! They would be the two shelter people who found me (and my brother Franco) in really dire straits and brought us here to safety. Yes, they are actually quite brave because it was a risky undercover operation. No details, please. Just take my word for it. They are my heroes besides my BFFs.
Q: What has been your worst experience?
A: I know you have to ask this question, but it's not easy. So, maybe one of the many worst experiences I have had is that no one knows my real name. I wish I could talk so I could tell them. My shelter people finally gave me a name. They call me Joey. That's who I am now.
Q: If you could describe yourself, what would you say?
A: Well, for looks, I'm kind of odd! But odd in a cute way. My shelter people think I probably have some Corgi in me, but it would be a wild guess about what else might be in my genes. I am short and wouldn't take up much room in my new family's home. I am also energetic and I can't wait to make the great escape out of a kennel. I'm a quick study, so my new family will need to give me a lot of learning opportunities. Unfortunately, no one has ever paid much attention to me. Overall, I would describe myself as your best buddy.
Q: If you could visit any place in the world, where would that be?
A: Well, I'm told that part of my breed heritage is corgi. And, as any corgi-loving person knows, that part of me originated in Wales. There is the Pembroke Welch corgi and the Cardigan Welch corgi. I'm not sure which one is part of me, but perhaps my new family could do a DNA test. That would be a fun thing to do! Oh, and I would like to visit Wales!
Q: Do you have an interesting fact to share?
A: I do. The name "Corgi" derives from the Welsh language. "Cor" means dwarf and "gi" means dog. So, "corgi" is another name for "dwarf dog." Some say that the corgi is an "enchanted dog" favored by fairies and elves. The legend goes that at night, the magical creatures would use Corgis to pull their carriages and be their steeds in battle. Also, and according to legend, the markings on a corgi's coat suggest the faint outline of a saddle and harness. These are interesting facts!
Q: If you could meet someone famous, who would that be?
A: I would love to meet the queen. There is only one queen, and that would be Queen Elizabeth II. She has had a lifelong love of corgis. I believe I read that she has owned about 30 of them in her long and royal life. I would love to meet her highness!
Q: Do you have any advice for our good Citizen readers?
A: I do, so listen up! I think my shelter people are planning another cat adoption special — something about lucky charms on St. Patrick's Day. More details coming soon. And please come to meet me and my brother Franco! We need to go home. Thank you and love, Joey and friends.
The Finger Lakes SPCA of Central New York is a New York state-registered shelter/rescue, registration No. RR-181. Pursuant to Article 26-A, Section 408 of the Agriculture and Markets Law, the registrant is authorized to operate as a registered pet rescue, in compliance with such law.
Be the first to know
Get local news delivered to your inbox!