That's right — it's (almost) pumpkin spice season. Some of these fall-inspired treats are already available, while others are scheduled for re…
Dr Pepper took to Twitter to let its fans know the company is aware the soda is sometimes hard to find in stores these days.
The latte will be available on Aug. 19 along with pumpkin flavored coffee and espresso beverages, spiced drinks and bite-sized bakery treats.
Both products will be available at participating Dairy Queen locations nationwide. 
If you love pumpkin spice flavor but coffee isn't your cup of tea, you're in luck.
Pillsbury's pumpkin cookie dough with cream cheese-flavored chips is hitting store shelves, and the recipe bears their "safe to eat raw" seal …
This week's recipe roundup includes summer soup, breakfast tacos and a variation of Disney's over-the-top grilled three-cheese sandwich.
These assorted popsicles are just as refreshing as something you would get at an ice cream stand.
The company is adding the word "breakfast" — instead of dinner — to encourage Americans to start their day with neon orange cheesy noodles.
Loaded with 20 grams of protein, this breakfast taco recipe is a satisfying way to start the day. 
When finished and cooled, store them in the fridge, covered, for about a week and use them to enhance your favorite recipe.
Fresh summer peaches are so ripe and sweet that they need little more than to be sliced and covered with a pillowy cream biscuit topping.
This grilled cheese hails from Woody's Lunch Box concession in Toy Story Land at Walt Disney World.
A scattering of basil leaves dresses up the dish and announces that this is dinner, which, for the next few weeks, means a confetti bowl of th…
This is the best time of the year for people who cook. Also, for people who eat. 
Wondering what's for dinner this week? Check out a fresh take on green bean casserole, a steak salad that's great for summer evenings, or beet…
Although the coronavirus pandemic has changed the way people enjoy food, Tripadvisor's list gives recognition to restaurants that were making …
Jerk seasoning, a Jamaican specialty, helps create a spicy, one-dish salad that's perfect for hot summer evenings. 
This version elevates that basic soup with vegetables and fragrant dill weed. Sweet julienned carrot and refreshing cucumber added just before…
There's no gloppy canned soup in this healthy green bean casserole recipe. Simply give cilantro, parsley or chives a whirl in the food process…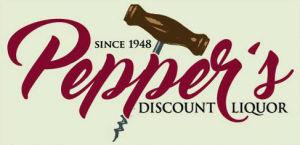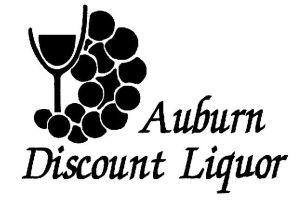 Auburn Discount Liquor & Wine
Roasting is an easy way to get sweet, tender carrots. The dry heat from the oven draws out the natural sugars from the carrots, leaving them s…
Roasting corn is like unlocking its hidden sweetness and earthy flavor in a totally hands-off way. Even better? There's more than one way to d…
Wondering what to make for dinner this week? Here's a variety of recipes to try whether you want to grill, keep things light, or recreate stad…
Easy tips and tricks can help you organize your kitchen for stress-free cooking, a few simple steps can help you avoid bank fees, some simple …
Do you have a hard time getting enough whole grains into your diet on a regular basis? Perhaps you need more inspiration. Next time you find y…
It's National Tequila Day in the United States. In honor of the holiday, here are five surprising facts you might not have known about tequila.
Sometimes it's too hot to even go to your favorite ice cream shop. Luckily, you can create the perfect soft serve ice cream right in your own kitchen.