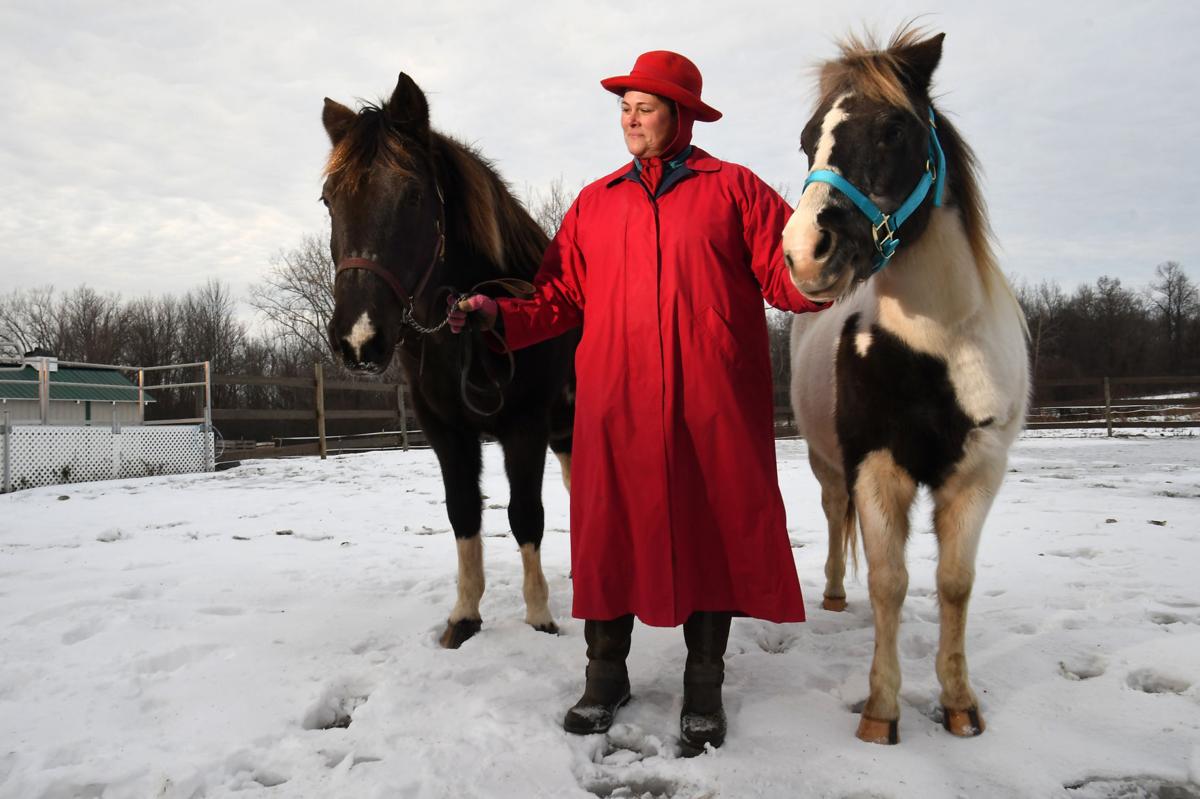 A GoFundMe campaign has been launched to heal one of the therapy horses at Healing H'Arts Equestrian Center in Union Springs.
The horse, Tuffy, broke its jaw in early November. In addition to requiring surgery, Tuffy will need a plate and screw in his jaw, as well as a tooth removed.
The GoFundMe will help Healing H'Arts, a nonprofit, cover the cost of the surgery. The campaign's goal is $7,000.
UNION SPRINGS — When Kirsta Malone first met Matt Chadwick, he had braces on both of his legs. 
There will also be a raffle of items that have been donated, including a quilt signed by Nick Maley (a special effects makeup artist who worked on Yoda in "The Empire Strikes Back"), a signed copy of "The Loving Push" by Temple Grandin and a portrait of Healing H'Arts' "horse of the year."
Occupational therapist Kirsta Malone opened Healing H'Arts in 2015, where she applies the principles of hippotherapy — therapeutic or rehabilitative horseback riding — to help people with neurological, muscular or sensory impairments.