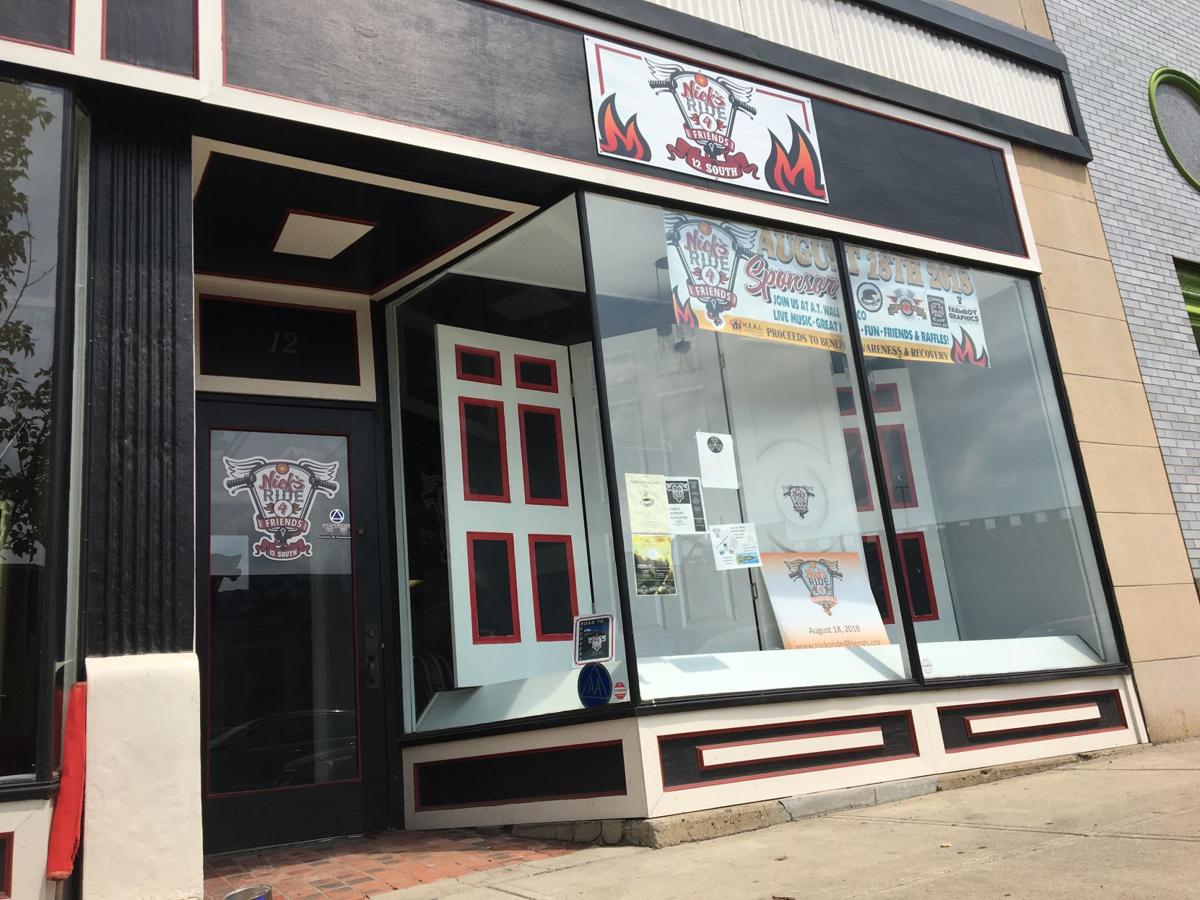 Nick's Ride 4 Friends is pleased to announce that it has been awarded a $3,000 grant from the Cayuga Community Fund, sponsored by the Central New York Community Foundation. On behalf of the president of Nick's Ride, Joel Campagnola, and the board, Nick's Ride would like to thank Jan Lane, as well as the foundation, for her assistance in helping Nick's Ride procure funding to purchase desktop computers, a printer and office furniture.
Many people in the Auburn community are not aware of what Nick's Ride is all about. In December of 2015, 20-year-old Nicholas Campagnola died from a fentanyl overdose. Since that time, his parents, Joel and Sherri Campagnola, have been working relentlessly in trying to help raise money and awareness in the Auburn community to fight the opiate devastation that is plaguing this country. They began raising money for the Heroin Epidemic Action League and then branched out and began a clubhouse at 12 South St. in 2017. At the clubhouse, meetings are held for people who struggle with addiction. This entirely peer-based support group meets daily. On any given day, there can be up to 50 people at a meeting. The numbers fluctuate, but the theme is always the same: helping each other and supporting one another in the fight against addiction. The program is working because more and more people continue to stream into meetings, and as people form relationships and bonds, their need to be sober is reinforced. There truly is strength in numbers.
The grant award to the Nick's Ride clubhouse will help purchase computers for clients, which will serve many purposes. The computers will help people put together resumes, it will help people who are job-ready with job searches, and it will help those who may want to go back to school get the start they need. It might even help our clients take some online classes, if they are ready. One-on-one peer instruction will be used to accomplish all these tasks and the consumers will greatly benefit from having these tools.
About 1,500 people attended calling hours for Nicholas "Nick" Campagnola after he died Dec. …
In addition to the clubhouse, the yearly ride is how the nonprofit generates funding to keep the clubhouse operational. The monthly lease, utilities and supplies needed to run the clubhouse are very costly. It is the goal of those on the board of Nick's Ride to obtain a building that will be able to support bigger meeting spaces, additional rooms for smaller group meetings and more. It is also the goal of the organization to be able to eventually have full-time staff to provide support to those in need daily. Currently, the entire organization has volunteer staff who work hard daily to keep the mission moving forward. One of the primary volunteers, Joel Campagnola, also does outreach at several locations throughout the community to support those who have overdosed. If Joel is not at 12 South St. after his day job, you can typically find him at the hospital or even jail, if necessary, trying to help people stay clean and get the help they need.
Another priority for Nick's Ride is to procure a van for transporting our consumers to and from daily meetings. The van will also be used for going to schools in the area for the educational component of Nick's Ride to teach youth the dangers of addiction and drug abuse. The van may also be used for transporting people to rehab when necessary. Often, the nearest open bed for detox can be several hours away. A van will help the nonprofit immensely, in that no one will have to use their own personal vehicle any longer, which is what Joel has been doing.
This year, Nick's Ride also hosted Nick's Night Out in March at the Owasco Country Club, which turned out to be a wonderful night of food, family and celebration, all to raise funds for Nick's Ride. The event proved very successful and it is anticipated that the black-tie event will be held again in 2019.
Currently, the board and volunteers of Nick's Ride are working hard to put together this year's annual ride, which is happening on Aug. 18. This year, Nick's Ride will also be raffling a new Harley Davidson motorcycle to raise money for the nonprofit. On the day of the ride, there will also be live music, raffles, food and fun. The event is held on Genesee Street in Auburn and sponsored by A.T. Walley & Co. If you're thinking you need to be a biker to attend, this is not true. We welcome anyone in the Auburn community to come out and help us support our community. Additional information can be found at nicksride4friends.org, and they are always looking for monetary donations to continue the fight to take back this community.