Born and raised in Auburn, Sean McLeod spent much of his childhood at the Harriet Tubman Home. As a boy, he and his family went to the South Street home several times a year for different events and barbecues, and McLeod grew up singing solos in the African Methodist Episcopal Zion Church on Parker Street, where Tubman once worshiped. 
So when members of the Tubman Home approached McLeod to perform a concert on the grounds, the international composer and choreographer jumped at the opportunity. 
The concert — "A Soundtrack for Harriet Tubman: Versatile Sounds of Freedom" — will feature songs from the musical "A Woman Called Harriet," which McLeod composed in the early 1990s. 
"Most things in life that are really powerful have a soundtrack to accompany them, and I felt that Harriet Tubman deserved a soundtrack," he said. "When I set out to write the music, I tried not to have the music be so downtrodden and so painful. ... I wanted to capture something hopeful and jovial while still giving credence to the fact that they were challenging times, to say the least." 
McLeod said the music has changed since it premiered more than 20 years ago, as the original notes and manuscripts were destroyed in a 1999 fire at his South Street dance studio. For years, the music was largely forgotten, he said — until his daughter discovered some old videotapes of the musical in 2013.
From there, McLeod and a group of musicians extracted the sound and added new life to the musical, creating new verses and versions of songs like "Come on Harriet," "Harriet's Lullaby" and "Going Across That Land."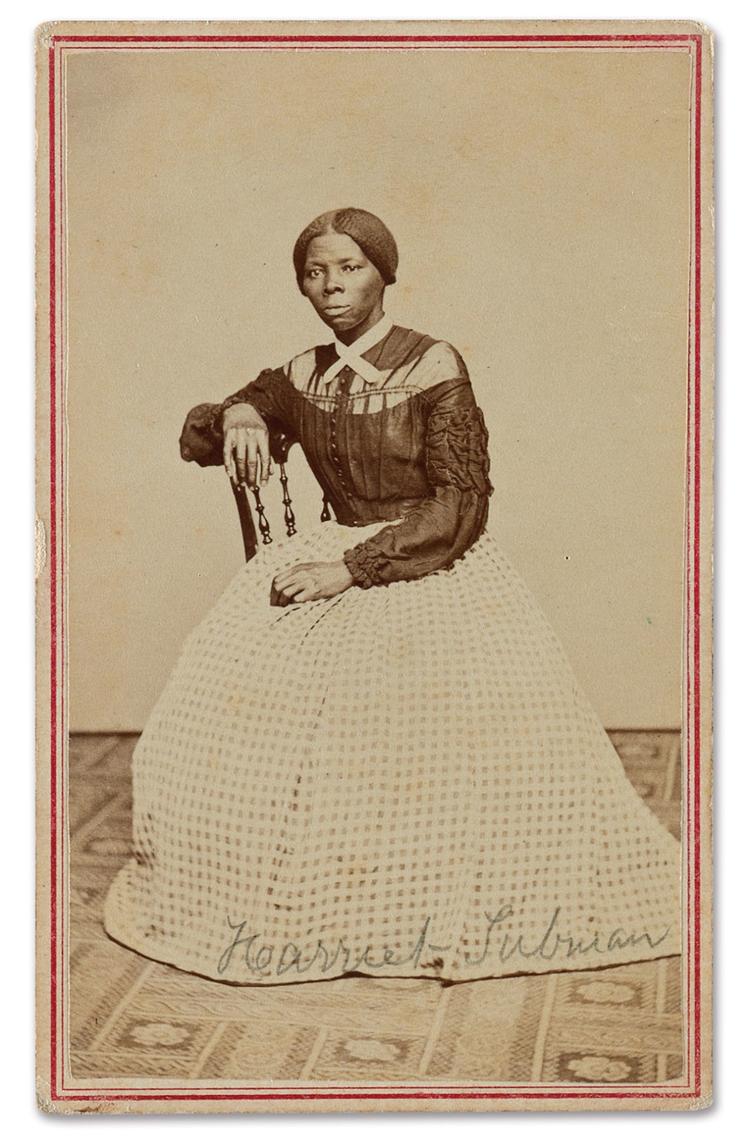 You have free articles remaining.
Register for more free articles
Stay logged in to skip the surveys
Now, McLeod and musicians Irv Lyons Jr. and Richie Melito will perform an acoustic version of the soundtrack at the Tubman Home on March 27, just three days before a recently discovered photo of the Auburn abolitionist and Civil War spy will go up for auction. 
Any proceeds from the concert will support a crowdfunding campaign — #BringHarrietHome — to help the Tubman Home purchase the photo, which made national headlines in February. The picture shows Tubman in the late 1860s — at around 45 years old — wearing a black and white dress. Written on the back of the photo is "Powelson Photography, 77 Genesee St., Auburn."
"Most of these photos of Harriet Tubman have been older pictures, but this is a really young, vivacious, incredibly gorgeous picture of Harriet Tubman," McLeod said. "It's an incredible image.
"It's also ironic that this woman, a former slave who ran for freedom and did everything to keep people off the auction block, now has her legacy up on an auction block," he added. 
Karen Hill, the president and CEO of the Tubman Home, said the picture will likely cost between $20,000 and $30,000. It is currently in the possession of New York City auction house Swann Galleries, which plans to auction the photo March 30.
"This campaign is to raise funds to attempt to purchase a photograph of young Harriet and to bring her home to Auburn, New York," McLeod said, "where she is from and where she belongs."