Sponsored Content: We took the time to find the best workout gear so you don't have to.
The United States could see a drop in Covid-19 cases and deaths by July if vaccinations remain high and people adhere to certain prevention me…
This mountainous frontier city on the Columbia River plateau romanticizes the pioneer personality of the Old West and celebrates its rugged pa…
Increase yoga's benefits by practicing every day! This is what you can expect.
You could think of your skin as the expression of the processes of your brain. Rosacea, acne, eczema and psoriasis flare ups are likely connec…
CNN's Lucy Kafanov reports on coronavirus vaccine hesitancy in rural Oregon and how the state is taking measures to combat this reluctance.
Children in Canada ages 12 to 15 can now get vaccinated against Covid-19.
CNN's John Berman speaks with the CDC Director Rochelle Walenksy to clarify mask guidance for vaccinated individuals as critics have argued th…
An actor dressed as Darth Vader encouraged and congratulated people waiting in line for their COVID-19 vaccination in Rio De Janeiro, Brazil, …
With slowing vaccination rates across the country, the US will need to shift its strategy toward local accessibility to get out of the Covid-1…
CNN's Erica Hill reports that Pfizer is seeking authorization for it's coronavirus vaccine for children ages 12-15 after trials showed 100% ef…
President Joe Biden announced a goal of vaccinating 70% of US adults with at least one Covid-19 shot by July 4.
America's daily Covid-19 cases and deaths are now about one-fifth of what they were during their winter peaks -- and one expert says the count…
Coffee, tea or sleep? Here's when to wisely consume caffeine, what qualifies as too much and what to know about why it affects each of us differently.
The US Food and Drug Administration is poised to authorize Pfizer/BioNTech's coronavirus vaccine in children and teens ages 12 to 15 by early …
Check out some tips to help you aim to retire by 55, some ways you might be able to convince your boss to work from home permanently, and more…
The US needs to vaccinate tens of millions more Americans to have a chance at suppressing the spread of coronavirus -- but in parts of the cou…
Dr. Leana Wen worries that America is not going to get to herd immunity, and says, 'we need to address concerns of people who change their min…
As the coronavirus situation worses in India, hospitals are full and lacking oxygen while only two percent of the population has been fully va…
With the coronavirus pandemic spiraling out of control in India and other developing regions, the United States this week committed to sharing…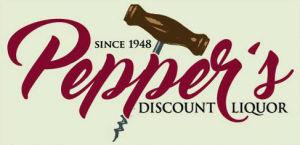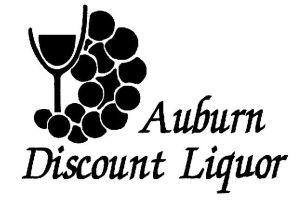 Auburn Discount Liquor & Wine
Songwriter Tabitha Haly doesn't just sing, she belts. It's a technique that helps keep her lungs strong as she deals with spinal muscular atrophy.
Tabitha Haly was only nine months old when she was first diagnosed with spinal muscular atrophy type 2. Singing has helped exercise her lungs …
As May arrives, the US is taking a major step toward resuming normal life, with cities, businesses and entertainment venues announcing plans t…
Last September, CNN Hero Jennifer Maddox transformed her afterschool program into a center that has kept kids on track through remote learning…
Two U.S. universities developed a robotic arm with a hairbrush, which could help offer services for patients.
It's 100 days into Joe Biden's presidency and a surprisingly large number of health policies have been announced. But health is notably absent…
Follow these simple suggestions to nail your initial phone screening. Buzz60's Chloe Hurst has the story!