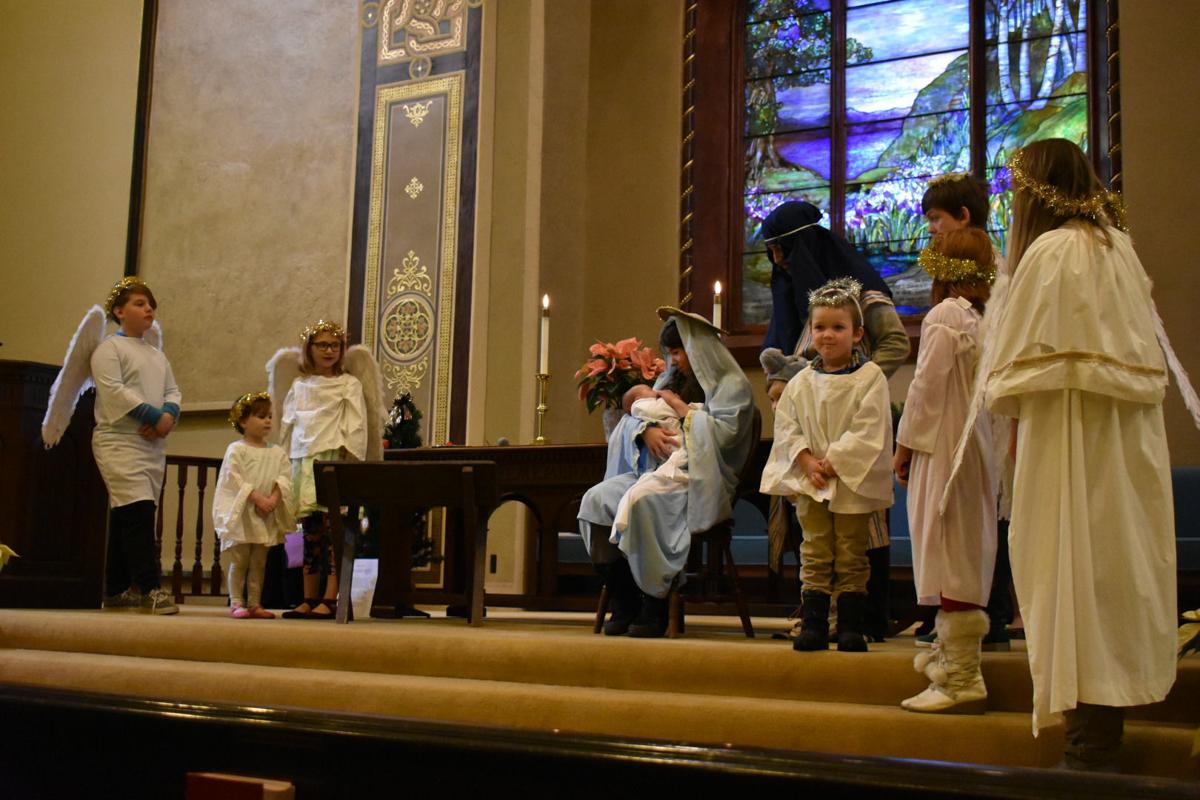 Every Christmas, we hear a lot about angels. Gabriel tells Mary that she will give birth to the Son of God; angels come to Joseph and the magi in dreams; angels appear in the night sky to guide the shepherds. It makes you wonder: Are angels real? Some people are certain angels exist; others are skeptical.
I know that there are mysteries far beyond my comprehension. I am ever mindful of Shakespeare's "Hamlet," when he says, "There are more things in heaven and earth, Horatio, than are dreamt of in your philosophy." There are many times I have felt God guiding me, loving me, reassuring me of my sons in heaven Ezra and Leo; maybe that was an angel. At the same time, I know that much of the Bible was never meant to be taken literally; it often speaks poetically and metaphorically in order to express deeper, ineffable truths. It invites our critical thinking. Is Scripture describing actual beings that exist as semi-divine intermediaries between God and humanity, or is Scripture using the trope of angels to tell us that God cares about us, is intimately connected to us, and inspires us? Or is it no more than a cultural inheritance from a pre-scientific society?
But maybe we're asking the wrong question. Maybe the right question is: Why are angels important (to us, to Scripture, to the story of Christmas)? The Greek word "angelos," from which we derive our English word "angel," means "messenger." It is used in Scripture to describe human messengers as well as transcendent ones. They communicate the words of God.
Maybe angels are so important because we need to hear God, and that's not always easy to do. We need to know that we are not alone, that the divine is not isolated to the far corners of heaven but is here and now, communicating with us, giving us purpose, and most importantly, loving us. And so we look for the messengers, the angels.
In June 2019, at Auburn's first LGBTQ+ Pride Rally, I remembered to the crowd the moment when Fred Phelps and his band of hate-mongers protested the funeral of Matthew Shepard, a young gay man who was tied to a fence, beaten and left to die an excruciating death, alone. Phelps came with signs and bull horns, condemning Matthew to hell, saying God hated Matthew (Phelps did the same thing at the funerals of military veterans and disaster victims). Matthew's friends stayed up all night sewing giant angel wings. They strapped them to their backs and stood, side by side, in front of Phelps and his crew. They sang, and with their wings, they blocked out the hate. At the rally, I suggested that we are all called to be angels, to be messengers of God's love, to tell our neighbors in word and action that their lives matter.
I look at the members of my church, Westminster Presbyterian — and indeed the members of so many other churches — and I see angels.
I see a domestic violence victim being re-homed and loved to safety. I see hundreds of our neighbors receiving personal care items every month, from shampoo to toilet paper, items they can't purchase with SNAP. I see people with cancer, people undergoing surgery, and these disciples are there, bringing them meals, driving them to doctor's visits, sitting with them for hours, holding their hands, praying for them, loving them. I see people with disabilities leading us in worship, teaching us, and how others are working so hard to make this a church for everyone. I see folks advocating racial and gender justice, hosting NAACP and Human Rights Commission meetings. I see 40 leaders from all over Auburn gathering at Westminster to unite in addressing food scarcity in the wake of the tragic closing of the First Love soup kitchen and pantry. I see the children they empower to dance, to play, to learn, in the presence of God's love and wisdom. I see the Scouts who join us in serving the community. I see busy people who gather every week to worship. I see Auburn's first interfaith LGBTQ+ pride service. I see all the countless ways these disciples help people hear that God loves them and has a purpose for them.
On second thought, I am certain: Angels do exist. They exist in you. You are God's angels. As for those other, more mysterious angels, I'll leave that up to God.
The Rev. Patrick David Heery is the pastor of Westminster Presbyterian Church in Auburn, and the former editor of the Presbyterian Church (USA)'s denominational magazine, Presbyterians Today. A graduate of Princeton Theological Seminary, Heery lives in Auburn with his wife, Jenna, their son, Emerson, and their two dogs, spending much of their free time hiking the countryside.
Be the first to know
Get local news delivered to your inbox!