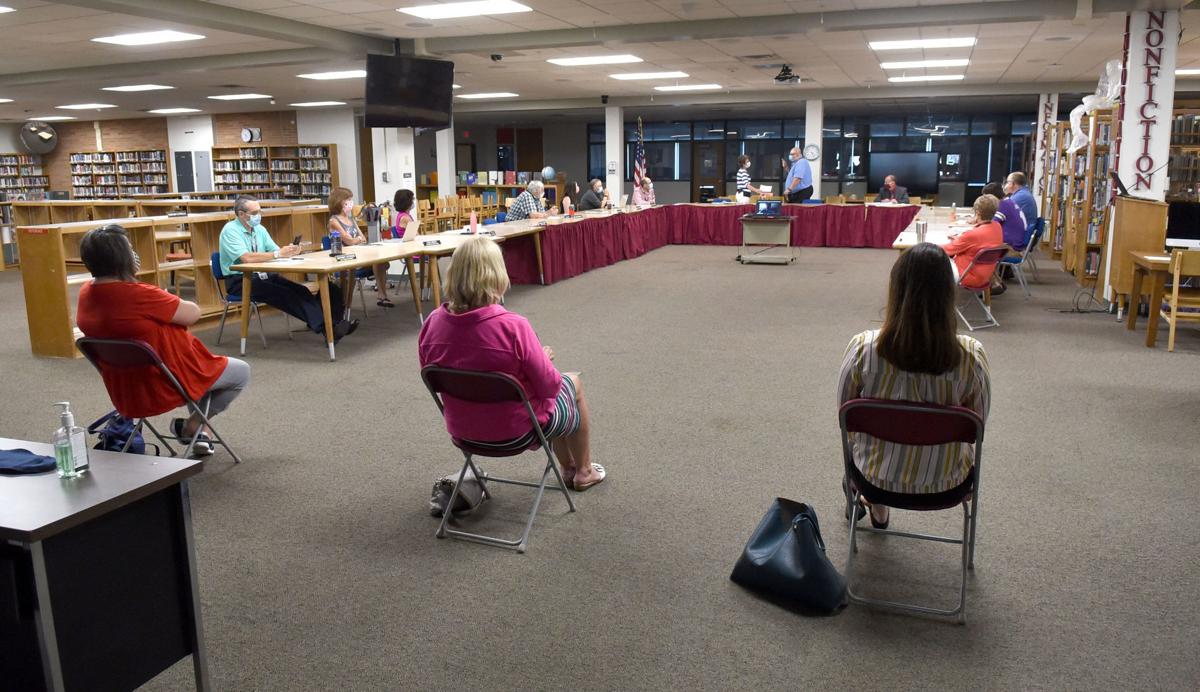 Right now, our community is hurting, due to disagreements about how we educate and care for our children. This hurt has spilled into school board meetings and social media, raising a crisis of division and hostility. The issues have included everything from multicultural curriculum and the renaming of the high school to mask mandates and remote learning to calls for greater transparency and accountability to concerns for children being bullied.
I write now as the (grateful, exhausted) father of one exuberant 3-year-old boy who is about to begin preschool. I write as a pastor concerned for the welfare of this community, and as the son of two public school teachers. I write as someone who went through six years of speech therapy and was bullied throughout my childhood — shoved against walls, my head bashed open, rocks and pencils thrown at me from the back of the bus, and years of words that lodged beneath my skin and fostered silence and depression.
I also write as a white father of a Black son, who will — because of nothing other than his skin — face far more violence, discrimination and exclusion than I ever did or can conceive. I want my son to see himself reflected in his teachers, principals and textbooks. I want him to learn how beautiful and powerful he is, not in spite of his differences, but because of them. I want him to be safe, respected, and loved. And I want this for every child, white or Black, straight or queer, cis or trans, abled or disabled, rich or poor.
I think we're tired. We've all been pushed to our limit because of this pandemic (and so much else). And so, we're not conducting ourselves at our best. I know I'm not.
There are real issues, however, to talk about here. Let's talk about bullying in school, and let's find real solutions (remembering that bullies are usually victims, too). Let's talk about suicide and drug and alcohol use, and how to improve the emotional and mental well-being of our children. Let's talk about how to keep our children safe while also ensuring a robust education. Let's talk about the heroic work of our teachers, staff and families this past year, and how to support them when they feel overwhelmed. Let's talk about the grief we're all feeling for the deaths of children and educators in our community. Let's talk about how we have children going hungry or sleeping on floors or facing racial disparities in their education. Let's talk about policy and curriculum changes, ensuring every child is seen, valued and empowered — and able to diagnose and heal injustice. Let's talk about how to affirm cultural identities and develop critical thinking and academic abilities across lines of difference.
We have every right to be angry. The problem is that our anger has become misdirected, co-opted by personal and political agendas, misunderstandings and pride, and sometimes privilege, even prejudice. I know: We don't like to think of ourselves in that way. We're the good guys, right? I don't like to think that about myself either, and yet I, too, am a part of that. I, too, have been co-opted. Jesus tells us that we are all sinners. The Apostle Paul says that we all look through a glass darkly, and are captive to the law of sin, which includes the operations of bias, resentments and the twisting of legitimate and real pain into hostilities that inflict pain on others.
We need to reset. We need to name and repent this. Collectively, all of us. We need to come together to work together for what we all care about already: our children. All of our children. We need to perceive and honor one another's sacred humanity, fashioned in the image of God. We need to learn to listen better, love better and dream better.
Paul reminds us: We are not each other's enemies. Sin is the enemy. Hate is the enemy. Forces that co-opt our very real hopes, desires, and hurts, and twist them — that is the enemy. We need to withstand the enemy, collectively.
We may disagree. We will disagree. Disagreement is an essential part of democracy — and faith. It's how we grow. But disagreement need not translate to disunity. Let us stand, work, and love together, for the sake of the children. After all, they are watching.
Rev. Patrick David Heery is the pastor of Westminster Presbyterian Church and the former editor of the Presbyterian Church (U.S.A.)'s denominational magazine Presbyterians Today. A graduate of Princeton Theological Seminary, Patrick lives in Auburn with his wife, Jenna, their son, Emerson, and their two dogs, spending much of their free time hiking the countryside.