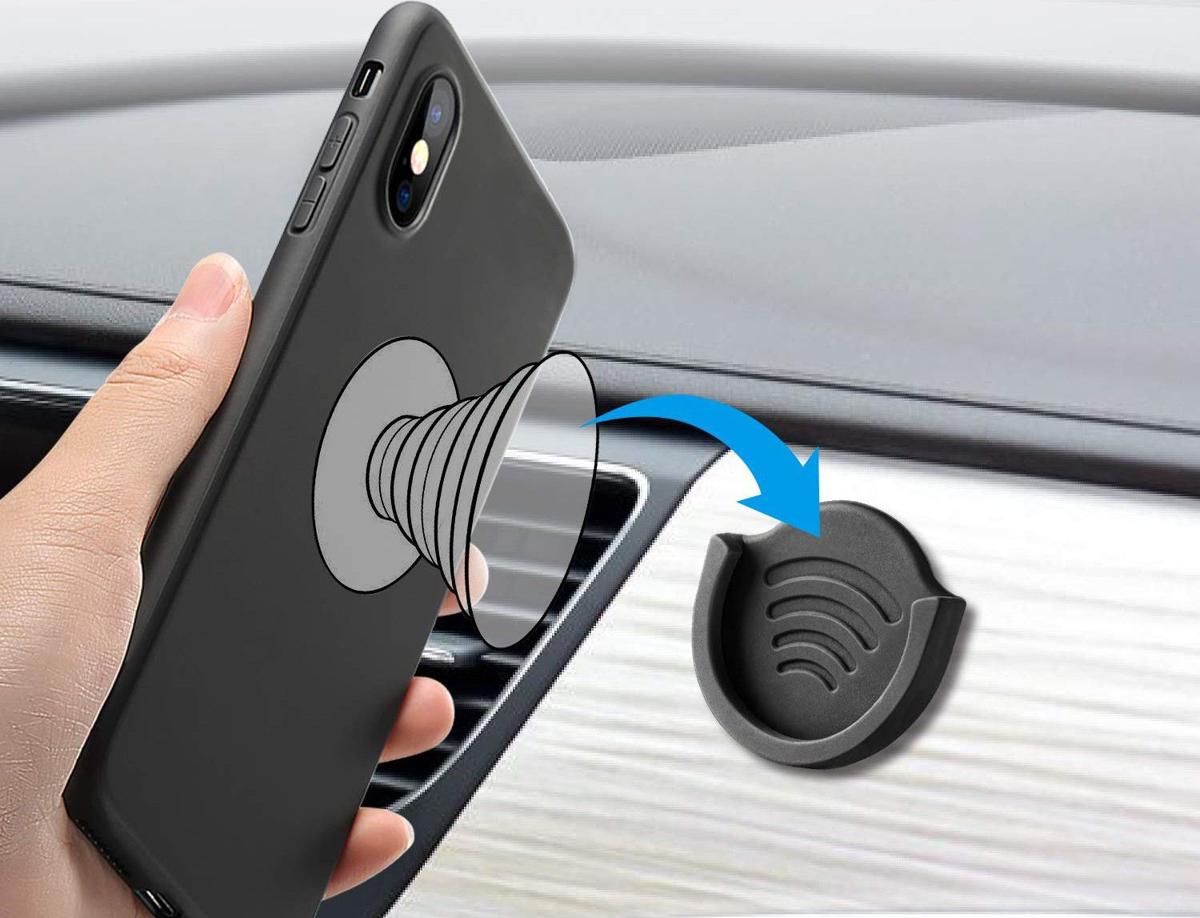 Whether you're playing your favorite songs, listening to a Podcast on your morning commute, or looking up directions, our phones can make a long drive go a lot more quickly. But fumbling with your phone while driving isn't safe, so a mount is a must. This discreet phone mount uses the pop socket on your phone case for hands free use.
How It Works
This car grip mount from Pop-Tech has a sticky adhesive back made from 3M tape to mount to almost any surface, from your car dashboard to the wall at your office. The small circular mount is designed to work with your pop socket so you can keep your phone at eye level while you drive or work. It's strong enough to hold a phone on rough roads while driving, but is easy to remove.
Wide Compatibility
Unlike traditional car mounts that often need to fit the dimensions of your smartphone, this pop socket mount can be used with any phone. It's also incredibly slim and unnoticeable when it's not in use, unlike bulky traditional mounts.
Why Customers Love It
More than 1,200 Amazon customers gave this mount an average rating of 4.6 out of 5 stars. Customers love that this phone car mount came in a variety of colors and provided a sturdy fit for their phones. They also found the silicone material durable and easy to clean. It allowed them to keep their eyes on the road while glancing at directions.
Sprout new ideas
With our home & garden newsletter!