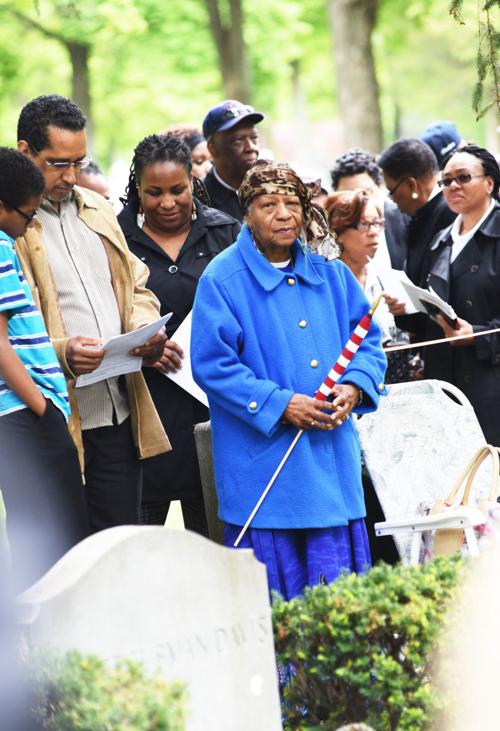 The Auburn Education Foundation was formed to provide for innovative programs that enhance the quality of education through extended learning opportunities within the Auburn Enlarged City School District. This is accomplished through the educator grant program that awards funding for those staff-originated, unique and creative projects that are not funded by the district. Therefore, fundraising is a crucial function of AEF. At this time, the foundation would like to sincerely thank all businesses, foundations, alumni and community members who supported the 2017 challenge grant/annual appeal efforts. AEF was challenged to raise $20,000 from Aug. 15 through Dec. 15 in order to receive a $20,000 matching grant. Profits from the Gobble 'n' Go for Education and the wonderful response to AEF's annual appeal allowed the foundation to not only meet but exceed the $20,000 needed for this challenge. The generosity of all who supported Gobble 'n' Go and/or who sent a donation for the annual appeal is gratefully acknowledged.
The Auburn Education Foundation also sponsors the Auburn Alumni Hall of Distinction, which honors those Auburn district graduates who have distinguished themselves through outstanding academic, professional, personal or civic achievements. This recognition also serves as an inspiration to our students and highlights what an Auburn education can do for its graduates. AEF is proud to publicly congratulate the six members of the class of 2018:
• Pauline Copes Johnson is a well-known community advocate and the great-great-grandniece of Harriet Tubman. Pauline has served as a docent at the Harriet Tubman Home in Auburn and has traveled throughout the United States, giving presentations on the life of Harriet Tubman. Pauline has devoted much of her time to preserving the legacy of her Aunt Harriet. Pauline has supported and lobbied for Tubman to be featured on the $20 bill and she has promoted the establishment of the Harriet Tubman National Historical Park in Auburn.
• Thommie Walsh, dancer, actor, choreographer and director, will be inducted posthumously. Thommie is a two-time Tony and Drama Desk award winner. He created the role of "Bobby" in the original Broadway production of "A Chorus Line" and co-authored the book "On the Line" about the life experience of the dancers in that musical. Thommie's artistic talents will always be valued and preserved by his family, his Broadway family and the Auburn community.
• Dr. Larry Ellison has served the educational community of Rochester for 43 years as a teacher, assistant principal and principal. He is currently the principal at John James Audubon School No. 33 and has been recognized for his strong leadership skills and his dedication to the profession. Staff at John James Audubon School consistently commend Larry Ellison for his clear vision and for being a thoughtful and attentive listener.
• Kevin Corcoran is an internationally recognized speaker, marketing expert, consultant and author. He helps organizations leverage strategy, skills and technology to deliver excellent customer experiences and profits. Clients include Yahoo, PBS, Prudential Real Estate, Microsoft, NPR and the U.S. Chamber of Commerce. Longtime Auburn friends remember Kevin as an exceptional mentor to many of Auburn's youth.
• Dr. Peter Usowski has devoted his entire 37-year professional career to service in the U.S. Intelligence Community as an analyst, staff officer, manager and senior executive at the National Security Agency, the National Geospatial-Intelligence Agency and the Central Intelligence Agency. He is currently the director of CIA's Center for the Study of Intelligence, whose mission is to capture, analyze and share the agency's history, lessons and best practices and promote discussions about its future. He has received numerous awards for his leadership in these organizations.
• Kevin Murphy, award-winning swimmer while at Auburn High School and St. Bonaventure University, is now an elementary educator in North Carolina. More notably, Kevin is the founder and operator of Ocean Cure, a 501(c)(3) nonprofit that assists those with disabilities through surfing and paddleboarding. Through the mission of Ocean Cure, quadriplegic and paraplegic individuals, wounded warriors, women dealing with breast cancer, autistic children, children with special needs, senior citizens, the visually impaired and children affected by AIDS have all experienced the salt water, sand and scenery through surfing.
These six distinguished Auburn Alumni will be inducted into the Auburn Alumni Hall of Distinction in an hors d'oeuvres and dessert reception (cash bar available) at 7 p.m. Friday, May 18, at the Hilton Garden Inn. Please watch AEF's website, auburnedfoundation.org, for ticket information. There, you can also read about previous inductees and find the nomination form to nominate individuals worthy of this honor.
Janie Hutchinson is president of the Auburn Education Foundation Board of Directors.