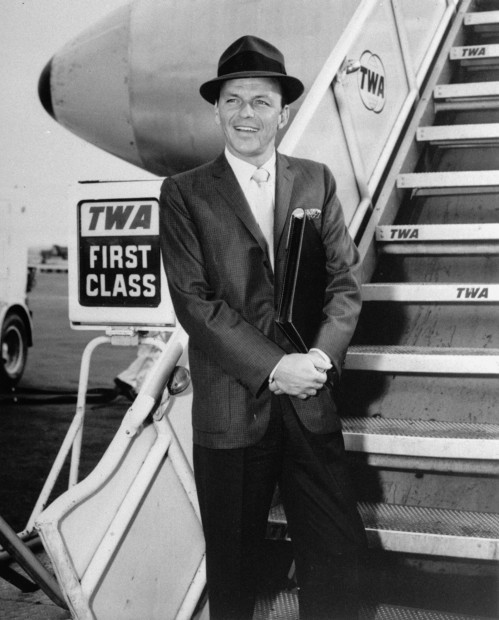 Italian-American citizens have influenced both our language and our society. With the immigration of many Italians to our country, they not only have contributed to our language, but also to our culture.
Words used in English that are borrowed from the Italian language are commonly known as loan words.
Our language contains many Italian loans words. These words encompass many areas of our society like food, music, architecture, literature and art, the military, commerce and banking.
The Italian loan words are the most dominantly descriptive in the subject area of our foods. We are all familiar with pizza, ravioli, pasta, bologna (baloney), coffee, pepperoni, salami, soda, artichoke and broccoli, but the more discriminate gourmets might find many other foods and drinks found here to excite their palates.
A barista is a person who makes and serves coffee in a coffee bar. He may make a cappuccino, which is an espresso coffee mixed or topped with steamed milk or cream.
Many Italian cold cuts are available at your local delicatessen. You might enjoy the taste of prosciutto, which is an aged, dry-cured and spiced Italian ham, sliced to your preferred thickness for use in sandwiches.
Other delicious offerings are available at many choice Italian restaurants like panini, an Italian sandwich made usually with vegetables, cheese, and grilled or cooked meat. Ciabatta an open textured bread made with olive oil. Foccacia is a flat Italian bread traditionally flavored with olive oil and salt, and often topped with herbs and onions.
Fish items are available like calamari, a squid prepared as food; or scampi, which are large shrimp boiled or sautéed and served in garlic and butter sauce.
Most people in our society who are not Italian-Americans refer to all kinds of macaroni as pasta; we Italian-Americans like to call them macaroni. Some macaronis are used with soup and are often given to infants because of their small size, like acite de pepe and pastina. Besides servings being given to babies, these are also used in soup. These small macaronis are sometimes used as toppings on salads. Other macaronis like spaghetti, linguini and ziti are cooked in seasoned tomato sauce. Manicotti is stuffed with ricotta or other soft cheeses. Lasagna is a favorite as a baked macaroni, which is layered with cheese, and ground beef baked between the sheets of precooked lasagna. Tortellini is a specialty pasta in small rings, stuffed usually with meat or cheese, and served in soup or with a sauce. Pesto is a tomato sauce consisting of, usually, fresh basil, garlic, pine nuts, olive oil and grated cheese.
Many of these meals are topped off with many delicate sweet foods like biscotti, crisp Italian cookies flavored with anise, and often containing almonds and filberts. Tiramisu is a dessert of cake infused with a liquid, such as coffee or rum. Tortoni is a rich ice cream often flavored with sherry. Amaretto is a sweet, almond-flavored liqueur. Maraschino is a bittersweet clear liqueur with marasca cherries.
Food words are only the tip of the Italian-American iceberg. Other Italian loan words can be found in music. By far, music seems a topic dominated by Italian loan words. The more familiar musical ones are alto, soprano, basso (voice ranges); cello, piano, cello, piccolo, viola, oboe, violin and harmonica (musical instruments); largo, andagiettio and fermata (musical tempos); crescendo, forte and sforzando (volume); agitato, bruscamente and affettuoso (mood); molto, poco and meno (musical expressions); and altissimo, acciaccatura and pizzicato (musical techniques).
Examples in the literature category are novel and scenario; in art, fresca (fresh painting) and dilettante (amateur); in architecture, balcony and studio; in banking, bank and bankrupt; military: alarm, colonel and sentinel; politics: ballot, ghetto and bandit. Italians formerly used balls in their voting, and the word "ball" eventually became "ballot."
Many second-generation Italian-Americans, as well as integrating much of their language into ours, also contributed greatly to our culture. In the movie industry, Martin Scorsese excelled as a director, while Anne Bancroft (Anna Marie Italiano) starred as an actress in "The Helen Keller Story" and "The Graduate." Frank Sinatra, who has been acclaimed as a great American pop singer, also achieved fame in the movies by winning an Academy Award for Best Supporting Actor for his role in "From Here to Eternity." He also shared the singing limelight with Tony Bennett (Benedetto), Madonna (Ciccone) and tenor Mario Lanza. Joe DiMaggio excelled as a New York Yankee baseball player, while Rocky Marciano was the boxing heavyweight champion who retired while still champion. Francesca Cabrini, now known as "Mother Cabrini," was our country's first canonized saint.
In politics, Samuel Alito was the first Italian-American to sit on the U.S. Supreme Court. Fiorello La Guardia served our country as the first Italian-American elected to Congress, and later served as mayor of New York City for three terms. LaGuardia Airport is named after him. Rudy Guiliani most recently also served as that city's mayor, and acted as a quieting influence during the 2001 attack on the Twin Towers. Geraldine Ferraro was the first woman to receive a major political party's nomination as vice president of the United States. Nancy Pelosi has been most prominent in recent years as a California representative, and later as the first female speaker of the U.S. House of Representatives.
As well as contributing to our language, Italian-Americans have become part of the patchwork of our culture. Learning about the many Italian loan words in our language and the contribution of many Italian-Americans are among the excellent ways that you can watch your language.
Michael Ricci is a retired English teacher and the founder of the New York Spelling Bee. He welcomes any comments regarding any of his columns at
mr.baseball714@yahoo.com
.