In March, we concluded our Lenten journey with a field trip to Holy Family Church, the first Catholic church in Auburn. Father Gathenya welcomed our students, who were in awe of the beauty and magnificence of the church architecture. As we prayed the life-size Stations of the Cross and discussed the people and events in the stained glass windows, parents and children were engaged and inquisitive learning about the Catholic faith.
The Easter season has been filled with studying, "all things bright and beautiful. All creatures great and small, all things wise and wonderful. The Lord God made them all." (Cecil F. Alexander, April recitation.) We bid farewell to the ocean, flew into the sky exploring some intriguing creatures that fly, and finally landed on day six of Creation to begin our study of land animals. "He gave us eyes to see them, and lips that we might tell; How great is God Almighty, Who hath made all things well."
God blessed us with a new friend, Mr. Jon Robson, who graciously shared his gifts. He gave a hands-on, engaging lesson about his bees and brought jars of honey for all students and teachers. We were amazed at the importance of the bees in our food cycle. The students were filled with questions and comments especially about the queen bee, the drones and the life cycle of bees. Who knew that worker bees had so many jobs: nurses, storekeepers, wax makers, sentries, robbers, scouts. Sounds like a cast from an old western movie. The students concluded their bee study by writing "thank you" notes and coloring sheets for Mr. Robson. With the help of Mr. John Murphy, forest caretaker, Mr. Robson led a service project for the seventh grade boys through the trails of Lettie Cook Forest, teaching them how to trim and maintain trails, how to bird watch, and even a few survival techniques about leaves they can and cannot eat in the forest. Mr. Robson is a passionate and knowledgeable model of Christian courtesy. Thank you!
We left the forest and swooped into the jungle to monkey around with the primates who have forward-facing eyes that allow for binocular vision. God gave these creatures the incredible ability to jump from their perch on one tree to branches on a distant tree with amazing accuracy. Miss Suzi planned an adorable art project where the primary class created little monkeys hanging from tree branches. Our older students had fun with an experiment on depth perception, judging how far away various objects were.
Next, we swung out of the trees and galloped onto the ranch riding one of our favorite ungulates, the horse. Arey Colella, grade four, and his parents arranged a visit to Healing H'Arts Equestrian Center. The rainy day did not hinder the enthusiasm and fun we shared with the CEO, Kirsta Malone, the trainers and the horses. Learning about the horse's four basic gaits — walk, trot, canter and gallop — while actually seeing Tuffy in action made the experience most impressive. Healing H'Arts provides a variety of services, from therapeutic riding to educational and volunteer opportunities. I encourage you to check them out!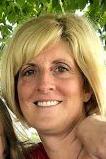 Our study of ungulates continued with elephants, gazelles, giraffes and camels. Using a little kitchen chemistry, we made a fountain of foamy toothpaste big enough for an elephant's toothbrush. We also encountered a predator/prey relationship between the gazelle and the cheetah in a fun active game of "run, gazelle, run!" Everyone loves a game of bingo, animal style, where children were given clues to the various animals that we have been researching. We celebrated our success with drinking delicious black cows, aka root beer floats.
In March, John Paul II initiated an afterschool boys/girls club to continue our goal of instilling virtue, developing character and encouraging spiritual growth while having fun. Younger children learn friendship, loyalty and obedience, while older children are called to be leaders. The focus is on service and being a positive force in the world because of their love of God and His creations. The boys and girls meet separately and engage in prayer and a variety of activities: playing games, singing, cooking and Cayuga Lake cleanup. Thank you, Mr. Angotti, Mr. Furnia and Mrs. Passarello, for sharing your time!
Set deep in earth by Old Hickory
I clamp my feet on the soil of the free,
And stand in the quiet dignity
Of what God has made in majesty,
And I bloom in every springtime.
"The Magnolia Tree" — author unknown
Jennifer T. Furnia is principal and head teacher at St. John Paul II Academy and the mother of two boys at the school. For more information, or to schedule a visit, visit jp2academy.com, call (315) 252-4393, email furniajp2@gmail.com or write to St. John Paul II Academy, 6201 Center St., Cayuga, NY 13034 or P.O. Box 1318, Auburn, NY 13021.