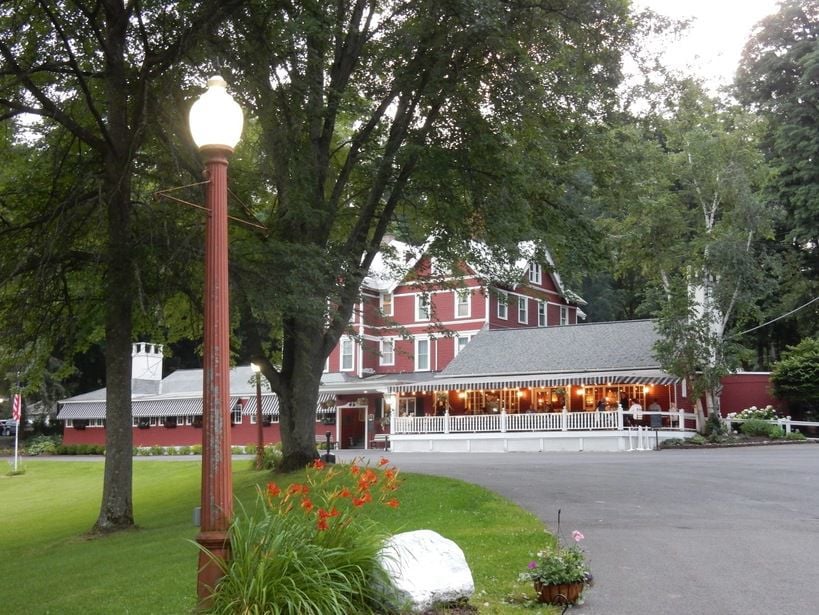 For the first time in our almost 21 years, this will be the first major holiday that we will not be welcoming guests into Springside Inn to celebrate family and friends while enjoying Easter Brunch and Easter Dinner at Springside Inn. We have developed a Curbside Easter To Go Menu which can be picked up and brought back to their home. Yes, Beth and I are very disappointed that we will not be hosting the 800+ guests which we usually have for Easter, but are very excited that our guests can still enjoy Springside Inn at their own home. Springside Inn will still be there for our guests at your home, just not at our (this year!). Of course, when the time is right, our doors will be open and ready to welcome our guests to sit and enjoy our wonderful food and atmosphere.
On May 7th, 2020, Beth and I will be celebrating our 21st anniversary of owning Springside Inn. We are so proud that Springside Inn continues to be a part of thousands of family gatherings, weddings, graduation parties, birthday parties, community events, dinners, and of course brunches. Beth and I love the interactions with our fellow small business owners as well as greatly appreciate the incredible support we receive each day from our friends, family, and countless neighbors. We are very fortunate to call Cayuga County as our home. Our community is amazing, but sometimes we need a reminder. We all just received our reminder and its name is COVID-19.
As we face COVID-19, we are reminded how special Cayuga County is. When faced with a challenge such as this, we rise to the challenge EVERY TIME! We take it head on. We pull together. We support each other. We cover for each other. We look out for each other. We overcome the challenge together.
Before we know it, COVID 19 will be a thing of the past, but our "small town" values, compassion, and the countless random acts of community kindness will remain. Our community is special in all the best ways. Over the next several weeks, please be safe, smart, healthy, and follow the advice of the experts.
Below is a list of restaurants, bars and craft beverage producers in the Cayuga County area …
Sean Lattimore is owner and innkeeper of the Springside Inn in Fleming. All thank you letters are reprinted as submitted.
Be the first to know
Get local news delivered to your inbox!