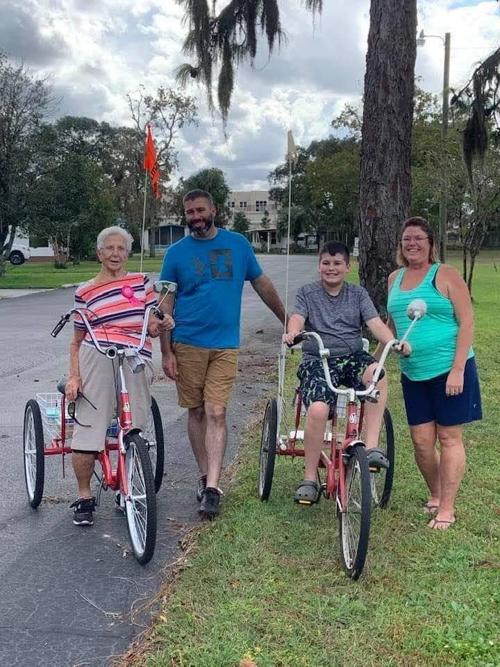 Fellow historians, do you feel powerful? Rachel Robin states that "history is not a set of facts; rather it is a pool of resources. Historians choose and shape these resources into something entirely new," taking raw materials and assembling a finished product. "For this reason," she says, "historians hold a lot of power."
Well, I don't know about the power, but the memories are the best! As the CIViC (Cato, Ira, Victory and Conquest) Heritage Historical Society is beginning to plan our bicentennial, I have been reminiscing about the Conquest sesquicentennial just 50 years ago.
Our son, Mark, noticed on the four corners marker that our town would be 150 years old in 1971. Our historian, Ethel Barnes, had been working on plans, of course, but when 9-year-old Mark appeared at a town board meeting, folks got excited!
The planning committee: DeWitt Lincoln, co-chair; Mrs. Henry Young, co-chair; Ethel Barnes, history chair; Mrs. Lela Boyd, treasurer; Mrs. Glen Aldrich, secretary. Ted Reich was our publicist and got permission to hang a banner over Route 38 — banner? Who could afford a banner? Not us, so we painted our own! More country creativity and fun!
The fire department started planning the parade and barbecue, and church ladies wanted to make something from the period of 150 years ago so they researched "switchel," a vinegary refreshment to sell along with hot dogs!
On Friday, Aug. 13, 1971, the town began its celebration with a rock dance at the town barn.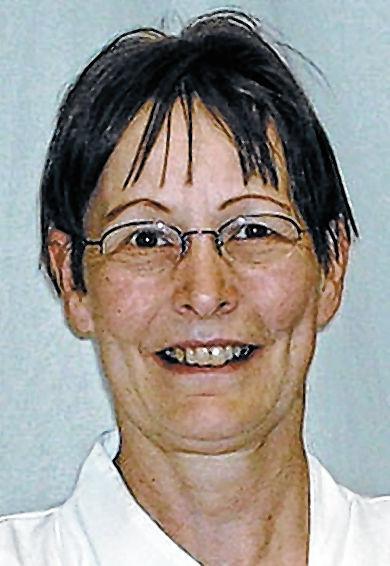 At 10:30 a.m. Saturday, the parade began at Dave Douglas' and ended with a ceremony at the ball park (at that time at the town barn). The parade included Port Byron and Cato-Meridian school bands, and fire departments from all around. Port Byron firefighters pulled their hand pumper and drove the famed "Little Mo." There were floats from local families and businesses.
The town board dressed in period costumes, riding in a Frank Gilmore-driven horse wagon. Roy Thompson and Lulu McDuffie were honored as the wise elders in a specially decorated wagon. Co-chairs of the committee, Margaret Young and Dewey Lincoln, rode at the head of the parade on a tandem bicycle!
The day, of course, had political speeches. Our county legislator, Paul Burke, spoke on the choices in America and how fortunate we were to be able to choose. Winners of the essay contests were Mark Lincoln, Scott Lincoln and Meg Corrigan. Their dreams and hopes for Conquest included: a "playground with baseball and softball fields and swings and slides and maybe picnic tables."
At 1 p.m. there was a fireman's barbecue, a ballgame, demonstrations of community services, a ball drop from an airplane, and carnival games and booths. The church sold Pepsi, switchel and hot dogs. The Pepsi company donated booth siding, but we had no covering and boy the sun was hot that day! Most of us had sunburned faces, even with our period bonnets on! There was a short hiatus until the evening activities began.
It had been a few years, but we brought back the street dance. It was held at Burke's Hardware on Route 38. There were literally hundreds of folks having a wonderful time at a real old-fashioned round and square dance.
On Sunday, Aug. 15, the men's club held a breakfast at the fire hall followed by an ecumenical church service at the town barn. A family picnic at the ball park preceded the 2 p.m. SPEBSQSA concert featuring many local men and women (Paul Waterman, Harry Breese, Winnie Breese), there was a talent show and contest at 4 p.m. and the celebration concluded with our local folk group The Insecticides: Phil Waterman, Marcia Southwick Waterman, Mary Waterman Mack, Les Mack, Don Waterman, Larry Waterman, Betsy Balch Waterman, Gary Waterman, Jim Balch, Sue Mack, Ross Waterman, Carol Posenhauer, Paul Southwick and Ralph Belgard.
Advertisers in the sesqui booklet included: Emerson and Countryside churches, Agway, Crowell Fruit Farms ("with God's help let's make the next 150 years even better … look ahead") Port Byron Telephone Co., Burke's Hardware and Garage, Eastern Milk Producers, RG&E ("discover nuclear power"), Conley and Faatz Insurance Agency, Richard Recckio Potatoes and Onions, Biss-E-B Kennel, Mrs. M. Agnes Kincaid (Avon representative), Howard Brooks Badger Farm Materials, Bobbett Gas, William Smith Miracle Maid, Carl Smith Garage, Sno-Hawks snowmobile club, Sunshine Biscuit Co., Graf's Mill, Owen Funeral Home, Baldwin and Criss Lumber Co., B & B Wood Turning Co. and, on the back cover, Tommy's Clover Farm ("Congratulations Conquest — Our Little Corner of the World").
This celebration led to the famous Conquest Rural Fair — more about that in the next columns!
Joni Lincoln is the historian of the town of Conquest.