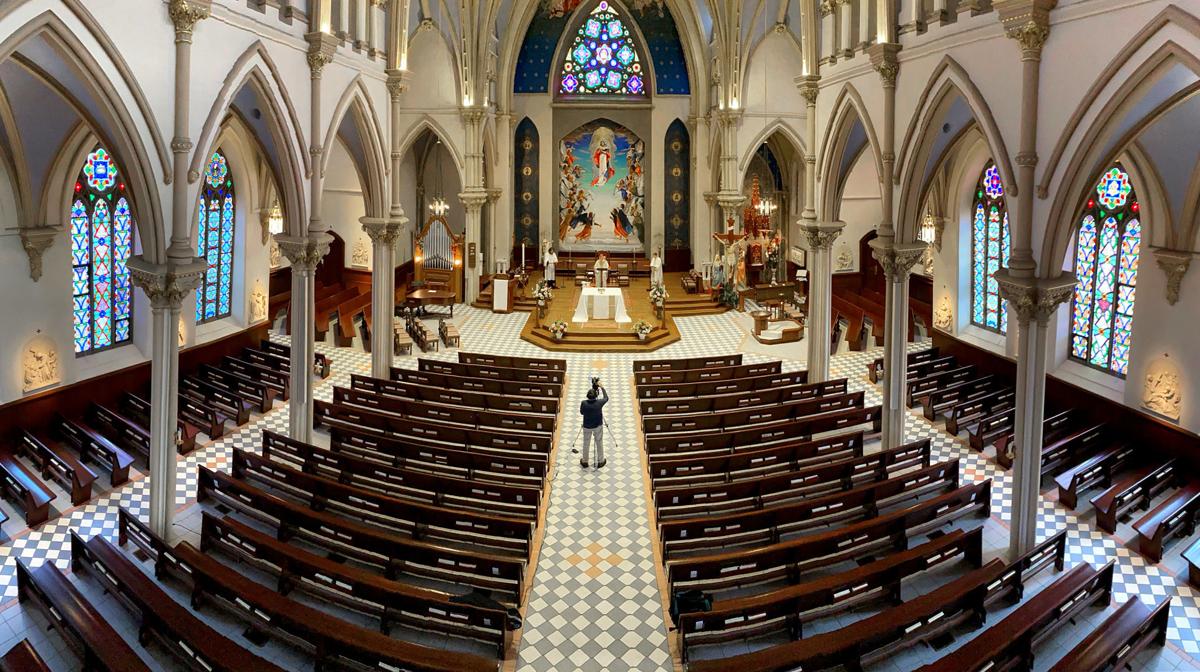 It was a year ago this month that many Catholic churches reopened for public Masses after three months of only being open for private prayer. In July 2020, we could have only 10 people present for a wedding or funeral; then, on Sundays, we could have 33% capacity in our churches with people registering ahead of time. At Christmas and Easter, it went up to 50% capacity; now, there are no capacity restrictions.
Vaccinated folks do not have to wear a mask; unvaccinated folks should wear a mask for their own protection and that of others. "Touchless" holy water dispensers have been installed at the entrances of the church. The optional sign of peace may be given, but without touching, using only a bow or a wave. Holy Communion is still distributed under the one species of consecrated bread.
For many people, the time when public Masses were unavailable provided an opportunity to think about how one prays, why one attends Mass, why people feel a need to be in what is often called a sacred space, and why the church building matters so much to us.
Perhaps John Ruskin (1819-1900), the English writer, could answer the last question: "When we build ... let it not be for present delights nor for present use alone. Let it be such work as our descendants will thank us for, and let us think ... that a time is to come when these stones will be held sacred because our hands have touched them, and that men will say as they look upon the labor, and the wrought substance of them, See! This our fathers did for us!"
Many committed Catholics couldn't wait to get back to being part of a congregation. They missed their church. The desire for the actual church community confirms what we know from anthropology. The gathering of people is what matters. Online liturgies only allow "spectator" participation; the relational and community dimensions are missing.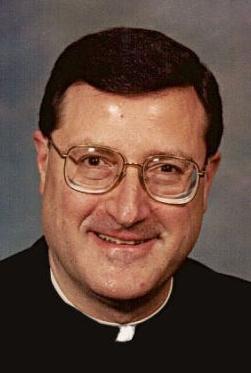 Now that the obligation to attend Sunday Mass has been reinstated, people are slowly returning to church for Mass. Of course, if anyone feels sick or because of a preexisting condition are advised not to go in crowded places, they should stay home and certainly can "connect" with the community through the internet or television.
Online Masses, whether through livestreaming, YouTube, Facebook or TV, have proven quite popular. Those who were not able to go out to Mass because of ill health or frailty before the pandemic suddenly felt connected to the church community.
For those not able to join us in person, the weekly Mass from St. Mary's remains available at 5:30 p.m. Saturdays (and thereafter) on YouTube, while TV Mass airs at 10 a.m. Sundays on Auburn Regional Media Access (Spectrum channel 12 and Verizon channel 31). The TV Mass is rebroadcast at 8 p.m. Thursdays on ARMA.
For the past 16 years, St. Mary's Church has celebrated with great solemnity the Feast of the Assumption of the Blessed Virgil Mary on Aug. 15, the patronal feast of the parish. Associated with this feast day was the annual Garden of Flowers in honor of the Blessed Virgin Mary. We will continue that tradition this year.
Aug. 15 falls on a Sunday this year; our feast day Mass will be the 10:45 a.m. Sunday Mass with the Most Rev. Salvatore R. Matano, bishop of Rochester, as the main celebrant. We hope to livestream that Mass throughout the Diocese.
Also in August, the Living Rosary will place at the outdoor Marian Grotto next to St. Francis of Assisi Church, 303 Clark St. This annual event commemorates the feast of the Queenship of Mary, the Octave of the Assumption. The date is 7 p.m. Sunday, Aug. 22. Both of these events are open to the public.
Catholic and Orthodox Christians have always had a special devotion to the Blessed Virgin Mary. It was the third Ecumenical Council of Ephesus in A.D. 431 that declared Mary the mother of God (in Greek, "Theotokos," or "God-bearer"). In St. Luke's Gospel (1:18), Mary says to her cousin Elizabeth: "All generations will call me blessed." And the Catholic community in Auburn continues to call Mary, the mother of God, "blessed" to this day.
The Rev. Frank E. Lioi is pastor of St. Mary's Church and SS. Mary & Martha Parish (St. Francis and St. Hyacinth churches) in Auburn, Our Lady of the Snow Parish (St. Joseph Church, Weedsport, and St. Patrick Church, Cato) in northern Cayuga County, and dean of the East Region (Cayuga and Tompkins counties) of the Diocese of Rochester. He can be reached at flioi@dor.org.