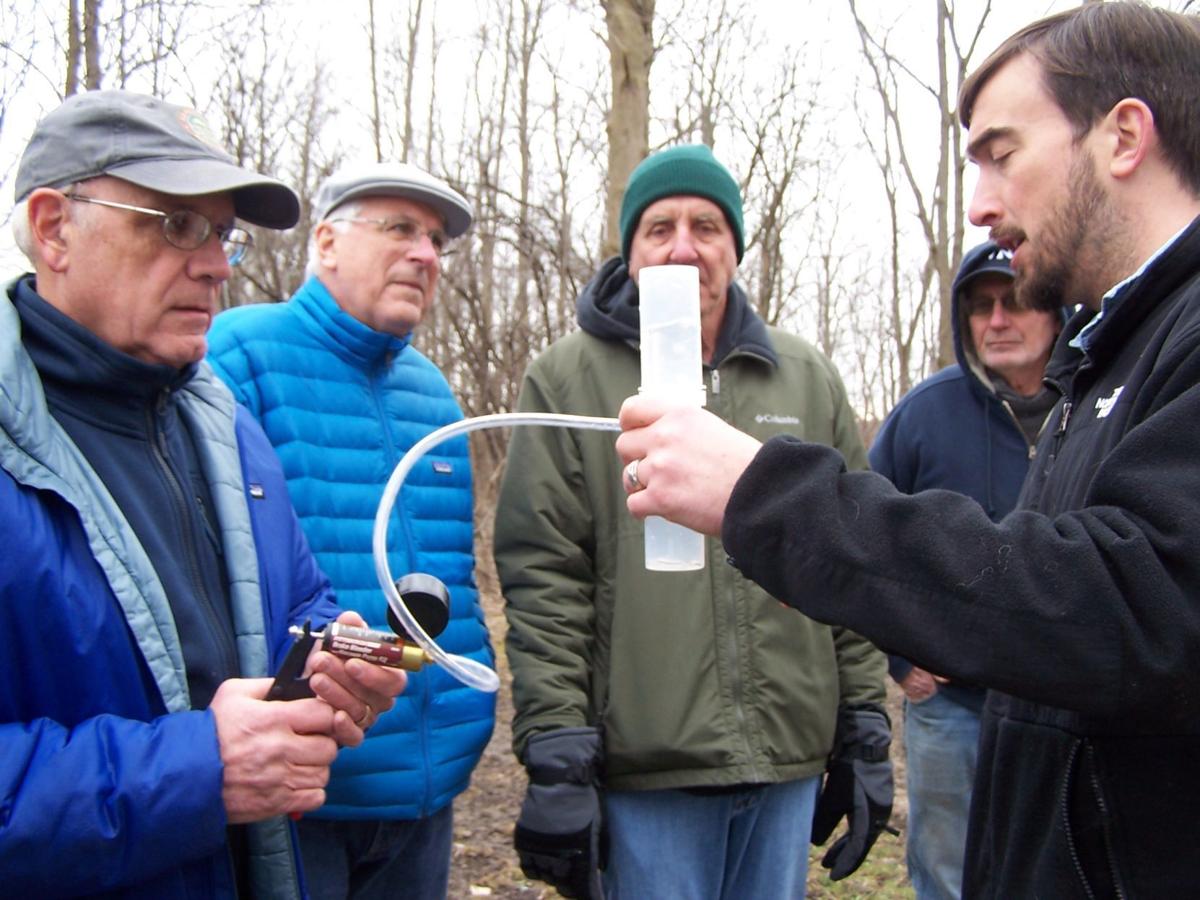 Presidents come, and presidents go. As you read this, the leadership of the Owasco Watershed Lake Association, a citizens' action group, will have transitioned from me to Dana Hall. Our presidents and other executive officers generally volunteer for two-year gigs, our board of directors for three-year terms. Many of our board members reenlist a commitment of time, energy and unique perspectives to our beautiful lake's well-being.
With Dr. Hall, a retired scientist and engineer, at the helm, OWLA will steer toward clear and quantifiable measures of mitigation projects undertaken in partnership with other water quality agencies. I drew on my science teaching, writing and nonprofit work experience during my time in the captain's chair. Before me, Ken Kudla's and Jim Beckwith's combined marketing and sales expertise and connections lifted OWLA's profile, keeping OWLA shipshape even when a veritable storm of harmful algal blooms began threatening our lake's waters. Always, in everything we attempt, we try to channel our beloved Bob Brower. His wise counsel as an environmentalist, planner and all-around fine man kept OWLA sailing steadily for years.
A good president is only as capable as the people who do much of the heavy lifting — in this case, OWLA's board and other volunteers and members. Some of our board members keep OWLA's finances trim and transparent. Some advocate for the lake through speaking engagements, letter-writing campaigns, social media, membership drives and grant requests. Donations and memberships make our organization stronger so we can be more effective in our work. A couple of board members write scientific protocols so that the information our volunteers collect can be used for other studies, research models and plans, with confidence in the data's quality. Some train and oversee other OWLA volunteers to keep watch for HABs from the shoreline and in the open water, or sample from streams on dry days and in torrential rain to better understand how our watershed is coping with erosion, excess nutrients and climate change. These dedicated volunteers undertake this work year after year. Some board members serve as liaisons with community leaders and other lake-oriented groups, attending local, regional and state meetings and conferences on their own time and dime. Networking and partnering work are critical to improving efficiency and success in our water quality improvement efforts. Some work with our community's youth, because our children are our lake's future.
OWLA's work is only a drop in the proverbial Owasco Lake bucket, and we are blessed to know and partner with the Owasco Lake Watershed Management Council and other lake defenders and friends. Collective efforts by scientists, environmental planners, politicians, businesses and individuals from the national level to next door are starting to make a positive difference. It's important to soak in good news for a moment!
This spring at the OWLA Bob Brower Symposium, Dr. John Halfman of the Finger Lakes Institute presented his findings on Owasco Lake's water quality. For the first time in over a decade of study, his 2019 data measured more phosphorus — a key nutrient contributing to HABs — leaving the lake down the northern outlet than was coming in from the very large land area draining into the southern inlet. Was this finding a fluke? Or are more residents and businesses increasingly mindful that what they do on their properties impacts the lake, even from many miles and hills away? Excess fertilizer on our gardens and fields, leaves and grass pitched into the nearby gully, timber clear cutting, hedgerow removal, stream rechanneling, even pharmaceuticals flushed down the toilet all eventually take their toll on what the lake and our collective well-being can tolerate.
As we regular citizens improve our water habits, our Cayuga County Soil and Water Conservation District has improved fields, streams and roadside ditches throughout the county to either stop a flow of erosion or slow it down, so the soil and nutrients in the flow have a chance to settle out. OWLA has raised substantial amounts of money helping fund that fine work. Twin Birch Farms, a large dairy farm in Owasco, recently won a National Farm Sustainability Award for its innovative farming practices. The Nature Conservancy is purchasing watershed land to protect or extend wetlands, nature's water filters. And Cayuga County has helped slow down water returning to the lake with the recent completion of two collecting basins, and a third planned. Daunting challenges remain, but surely, together, we will progress toward ever cleaner water and clear sailing.
Julie Lockhart is outgoing president of the Owasco Watershed Lake Association Board of Directors. For more information, or to join OWLA, visit owla.org.
Be the first to know
Get local news delivered to your inbox!