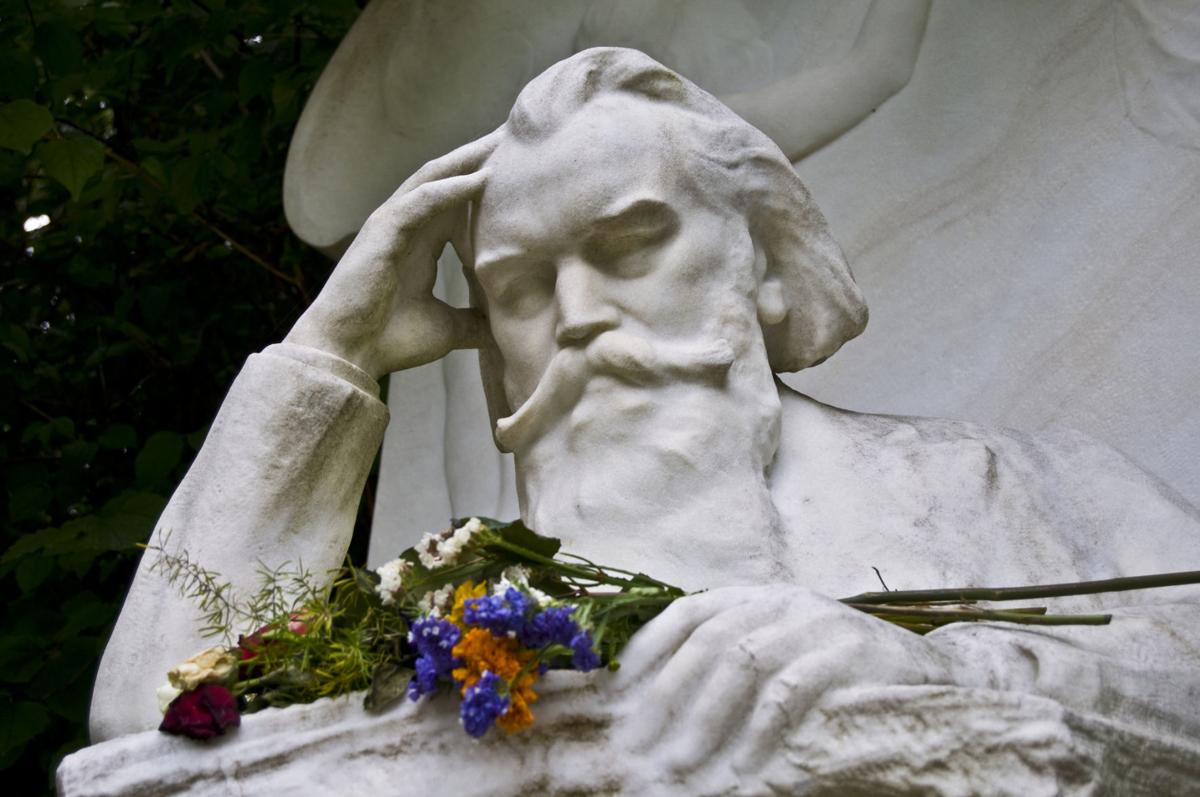 "Blest are they who mourn, for they shall have comfort".
These words, forming the opening phrases of the Brahms' Requiem, are taken from Matthew 5:4 and are part of the well-known and much-loved Beatitudes from Our Lord's "Sermon on the Mount." A requiem (Latin for "rest" or "repose") is a Mass for the souls of the dead. Musical compositions setting parts of a requiem Mass (Kyrie, Credo, Sanctus, Agnus Dei, Missa, Benedictus, etc.) are often sung during the Lenten season. Musical masters such as Mozart, Verdi, Berlioz, Saint-Saens, Faure and Durufle all have famous works in this musical genre. One requiem, however, stands apart from all the rest in significant ways, and that is the Brahms' Requiem.
Johannes Brahms was a German composer, pianist and conductor during music's Romantic Period. Born in Hamburg, Germany, in 1833 into a Lutheran family, Brahms spent much of his professional life in Vienna. He was profoundly affected by the death of his mother, Christiane, in 1865 and by the earlier death of his good friend (and fellow composer) Robert Schumann in 1856. Brahms composed much of the "German Requiem" in the year following his mother's death and it was performed in complete form in 1868 to great acclaim.
Unlike most requiems, which are written in Latin, Brahms wrote his requiem in German based upon scriptures he chose and arranged from the Lutheran Bible, which he knew very well. This requiem's focus is to comfort the living rather than to honor the dead. Brahms' biographer and scholar Karl Geiringer makes this distinction: "The Latin requiem is a prayer for the peace of the dead, threatened with the horrors of the Last Judgment; Brahms' Requiem, on the contrary, utters words of consolation, designed to reconcile the living with the idea of suffering and death."
Brahms himself acknowledged that he would have just as gladly called his work "a human requiem" instead of "A German Requiem." Often sung in English, Brahms' seven-movement masterpiece is even more relatable to American audiences than its German counterpart, with passages that are already familiar to us from scripture.
Grief and loss are universal human experiences. Who among us has not wept at the graveside of a loved one, feeling at times more cursed than blessed? The grim reality of death also reminds us of our own mortality. Yet, seeds of hope are sown even among the darker passages of the requiem's early movements: "They that sow in tears shall reap in joy" (Psalm126:5).
The most familiar and beloved portion of the Brahms' Requiem is found midway through the work and signals a real turning point in the composer's treatment of death. You may have heard or sung "How Lovely is Thy Dwelling Place" without realizing that it is part of Brahms' "A German Requiem." Based upon Psalm 84, it proclaims, "How lovely is thy dwelling place, O Lord of Hosts, for my soul longeth, yea, fainteth for the courts of the Lord, my soul and body crieth out, yea, for the living God." The final message of this gentle yet powerful movement is "O blest are they that dwell within thy house; they praise thy name evermore." The dwelling place referred to in Psalm 84 isn't a building, but an everlasting, ever-loving presence — our presence with God in death and His presence with us in life.
Brahms concludes the final movements of "A German Requiem" with words from Paul's Letter to the Corinthians and from Revelation. "For the trumpet shall sound and the dead shall be raised incorruptible, and all we shall be changed" (1st Corinthians 15:52) speaks of our victory over death through the mystery of the resurrection. "Worthy art Thou to be praised, Lord of honor and might" gives credit to God for this victory which is clearly His."
It has been both a challenge and a blessing to immerse myself in the Brahms Requiem as a member of the 60-member MasterWorks Chorale of central New York, along with a 30-piece professional orchestra, which had been rehearsing the entire requiem for its spring concert "Basically Brahms." The event, which would have taken place Sunday, March 22, in Auburn, has been canceled due to the current state of emergency caused by the COVID-19 virus, and will be rescheduled on the chorale's 2020-21 concert calendar.
Audrey McNally is a lifelong member and elder of Westminster Presbyterian Church in Auburn. She sings in the Westminster Choir and MasterWorks Chorale.
Be the first to know
Get local news delivered to your inbox!