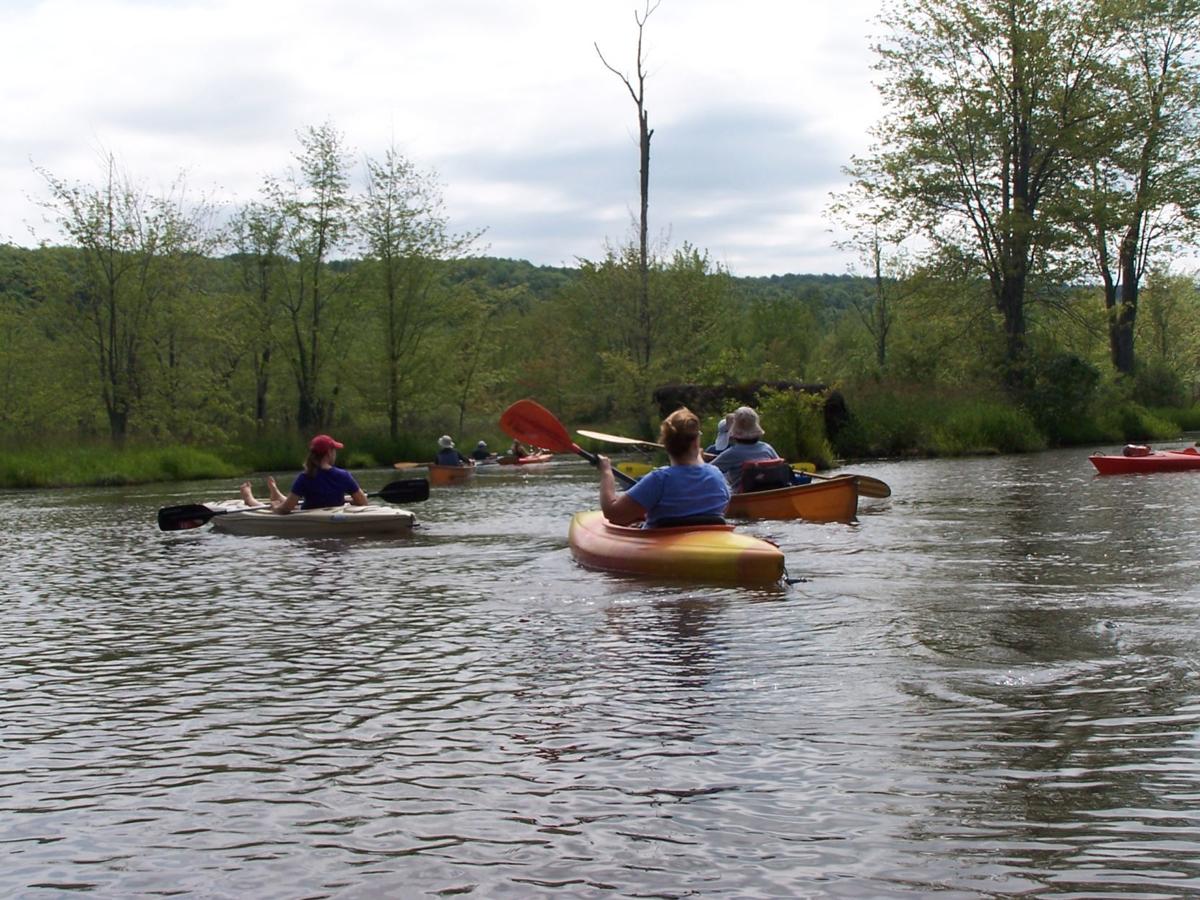 Are you curious about the current condition of the water quality in Owasco Lake, the drinking water source for you and over 40,000 citizens and other animals? We are all affected by what is entering our lake, our groundwater and the other Finger Lakes. We've heard repeatedly about harmful algal blooms (HABs) and their toxins, but what is their current status and what is being done to prevent them? And what else may be in our water that comes from other activities and products we use every day? Are they harmful, too?
For updated information from scientists and other experts, please join us at 9 a.m. Saturday, March 7, at Auburn Public Theater for the Owasco Watershed Lake Association's annual Bob Brower Scientific Symposium delivered in "plain English." Auburn Mayor Mike Quill officially changed the title of this event last year to honor Bob, a former OWLA president and passionate advocate for the environment and the water quality in our region. The original symposium was Bob's brainchild — a venue for citizen outreach and education to share and discuss the issues degrading our freshwater quality, most specifically that in Owasco Lake.
This year, we are proud to welcome these esteemed water quality thought leaders:
• Dr. John Halfman, professor of environmental studies, Finger Lakes Institute, Hobart and William Smith Colleges, will present his highly anticipated annual "Status of Owasco Lake" report for 2019. His thorough research and lake water sampling provide experienced insight into problems and trends.
You have free articles remaining.
• Dr. Lewis McCaffrey, senior scientist, Finger Lakes Water Hub, New York State Department of Environmental Conservation, will detail efforts to monitor HABs in the Finger Lakes and programs to mitigate the frequency of occurrence.
• Dr. Teng Zeng, assistant professor, Syracuse University, Department of Civil and Environmental Engineering, will explain his research about the quantities of micro-pollutants his team has found in our water sources. Are these a potential new health threat, or just harmless little molecules floating around in your glass of water?
• Doug Kierst, executive director, Cayuga County Soil and Water Conservation District, will highlight their many past and future projects around the 208-square-mile Owasco Lake watershed to control erosion and sediment losses from various sources. Water and sediment runoff can and does contribute excess nutrients to Owasco Lake — one of the key ingredients to the growth and frequency of HABs. Warm weather also plays a large part, but since we cannot change the temperature, we can attempt to minimize other factors contributing to the outbreaks of HABs.
• Lastly, a practicing farmer member of Partners for Healthy Watersheds, a coalition of dairy and agricultural organizations, will describe the practices currently used on farms of all sizes to minimize both soil loss and the loss of manure and expensive commercial fertilizer. These measures strive to provide a win-win situation — reduce costs, lose less topsoil with attached nutrients flowing into the ditches and streams, and thereby help to protect the water entering all of our Finger Lakes.
There will also be a number of displays from local environmental organizations describing water quality factors.
We hope you can join us at this free event on March 7.
Rick Nelson is a member of the board of the Owasco Watershed Lake Association. For more information, visit owla.org. 
Be the first to know
Get local news delivered to your inbox!