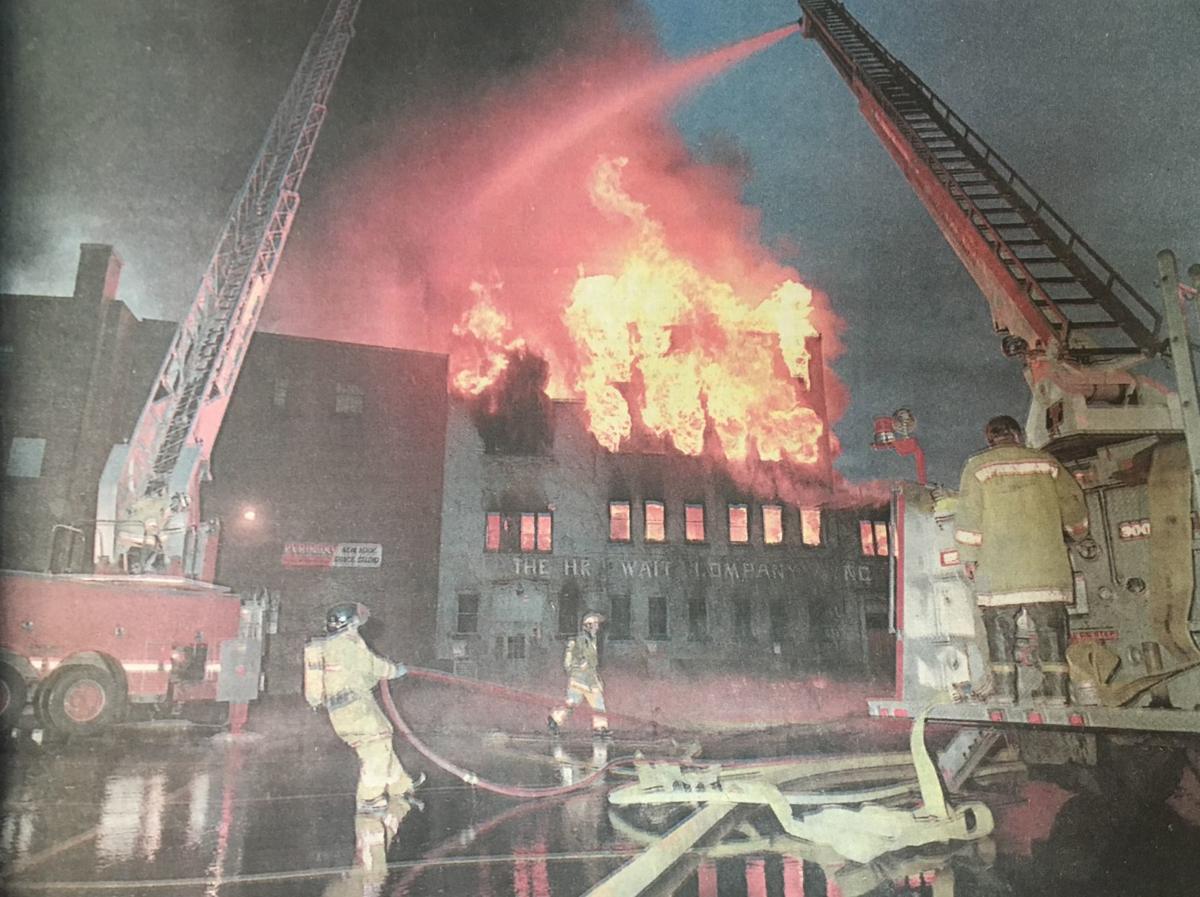 Oct. 28, 1993
A spectacular fire early this morning gutted one of the few remaining historical buildings in downtown Auburn — the former home of the H.R. Wait Furniture Co.
There are no known injuries, Auburn Fire Chief Frank Calarco said at the scene this morning. But firefighters had yet to enter the building at press time. Calarco said arson can't be ruled out.
"It had to be people who started it," Calarco said. "Whether it's an accident or arson, we won't know for awhile."
Calarco and other city officials said no electricity was connected to the four-story building, which is now owned by the city. Gas was turned off, and no work was going on inside.
About 40 firefighters battled the blaze, and Calarco praised them for preventing its spread to surrounding buildings.
The chief called in the fire at 6:39 a.m., interrupting his morning coffee at the Downtown Deli. Calarco said it took about 1 1/2 hours to get the fire under control.
— Compiled by David Wilcox
Be the first to know
Get local news delivered to your inbox!