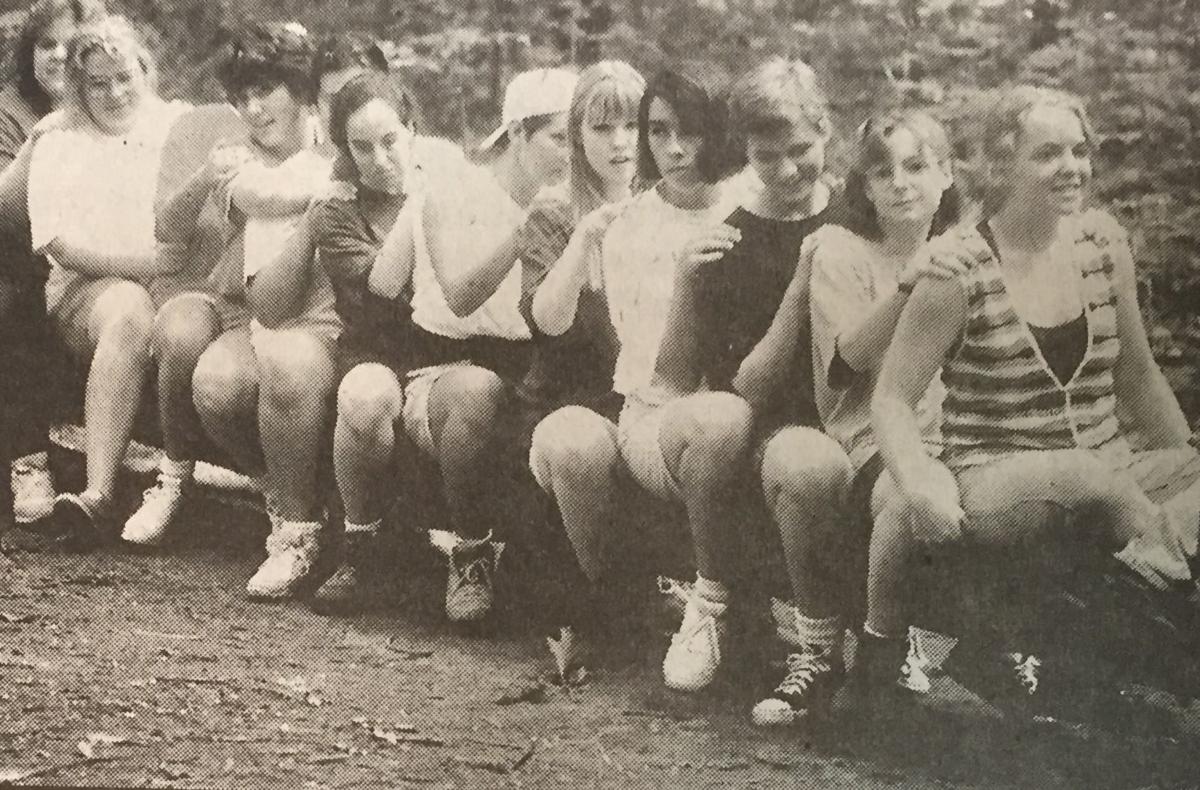 Sept. 9, 1994 (No Sept. 10 paper)
There's no "I" in "team," which is a unit of discourse that evokes cooperation, camaraderie and conviction of spirit.
Nowhere is it more prevalent that at the TEAM (Team work, Esteem building, Adventure, Mutual support) Challenge at Cayuga Nature Center in Ithaca.
During this fall's orientation at Wells College, first-year students were bused to the nature center where, for the next four hours, the young women learned a series of experiments that taught them how to rely on themselves and others.
The Team Challenge began at the nature center in 1979. It was modeled after the Project Adventure Inc. program, which targeted high school physical education students. The program addressed the problem of students being exposed to many competitive activities but not enough cooperative activities.
— Compiled by Jeremy Boyer