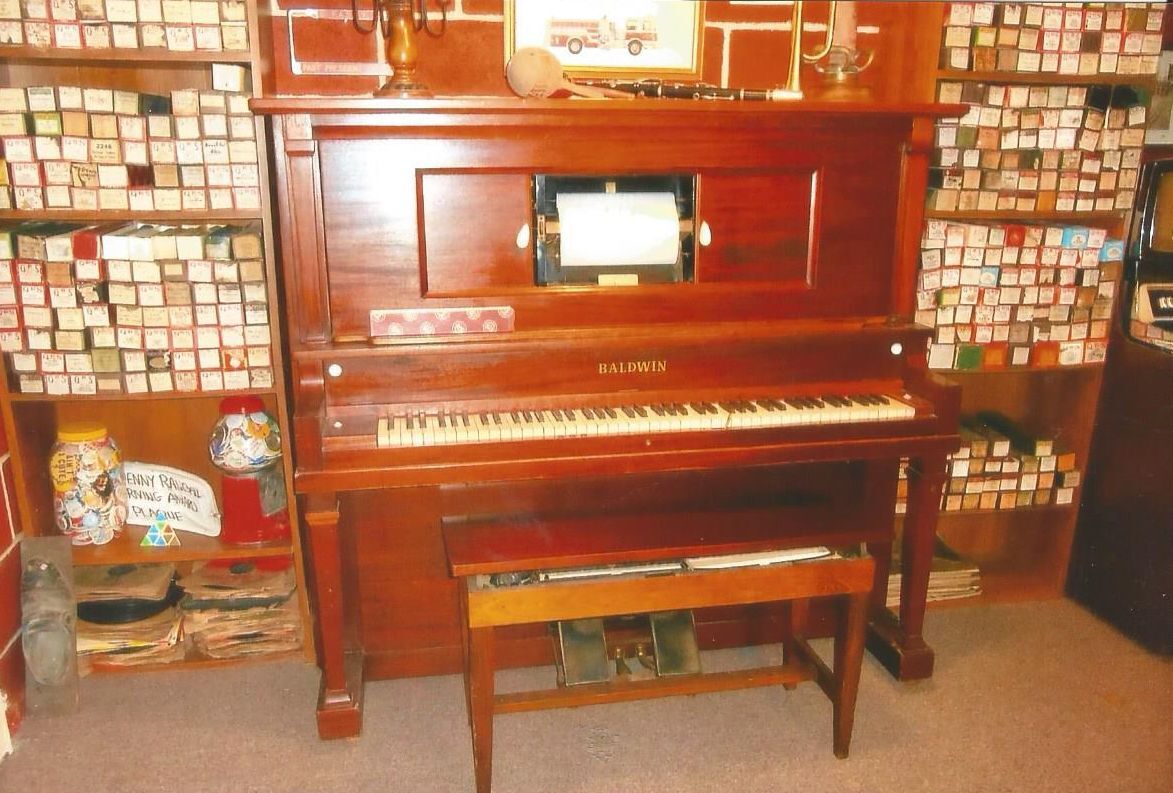 Editor's note: The following was written in response to The Citizen asking people to share their memories of the New York State Fair, which is not taking place this year due to the COVID-19 pandemic.
In 1966, I was involved a little bit in the restoration work going on at the former Loew's State Theater on Salina Street in Syracuse. I was working with another man from Weedsport, the late Jay Lopez, who was a master carver who had immigrated from Mexico many years before. We were trying to get the theater looking decent enough so that Onondaga County would purchase it for a community theater so it wouldn't get torn down. I had a natural interest in movie theaters, as I had worked as a teenager as projectionist for the Zimmer family in their Weedsport Theater. Our efforts must have been successful, as the county did buy it and renamed it the Landmark Theater.
One afternoon, as we were about to enter the building, Jay said, "There's an even more ornate theater just down the street that they're tearing down for a Sibley's store." We walked down the street and sure enough, they were tearing down the RKO Keith's theater. We walked around back to the Clinton Street side of the building and a group of men were working like ants taking box after box of "stuff" out of a hole in the brick work about 15 feet up in the air. It turned out that same group had scrounged up enough money to purchase the Mighty Wurlitzer theater organ from the RKO people. On June 14, 1966, a sold-out benefit concert was held featuring a silent film, with original organist Carlton James at the console. Also featured were Louella Wickam, Karl Cole and Paul Forster. Additionally, there were no less than 12 vaudeville acts. The rest, as they say, is history, and I never went back to the Landmark!
I became part of what was eventually dubbed the Empire State Theatre & Musical Instrument Museum, and here I am more than 50 years later, its vice president. We're located in the Harriet May Mills building on the New York State Fairgrounds, which is where the RKO's Mighty Wurlitzer ended up. In July of 1967, the Wurlitzer again roared to life, and again with Carlton James at the console. In the fullness of time, I have become very familiar with the organ and routinely give tours of the chambers and explain what all the gadgets do on the console to interested audience members after performances. We (prior to the COVID-19 pandemic) had a schedule of four to six concerts yearly with visiting organists from around the world playing, and every day during the fair it is played twice. We're the only state fair in the country to boast having our own theater organ.
During the fair, I hold forth on the third floor, where we have a museum featuring unusual instruments that include player pianos, a player Hammond organ, a nickelodeon, a fancy Wurlitzer jukebox, several parlor organs and many other instruments and theater equipment, including a couple of 35 mm Simplex projectors exactly like the ones I used to run at the Weedsport Theater all these years ago. The featured instrument is a 1910 Koehler & Campbell upright player piano, where I may be found nearly every afternoon showing fair-goers how it works and encouraging sing-alongs. As it happens, I know quite a lot about player pianos since I bought a 1922 Baldwin for $7 at a Lions Club auction here in Weedsport when I was 14. It sat for many years, and eventually, with the help of the late Hugh Wallace of Elbridge, we restored and refinished it. I enclose a photo of it!
I guess the sum and substance of this column is that I'm going to have to make my own sausage sandwich this year for the first time in many years.
For over 20 years, my husband and I had a booth at the Grange building at the New York State Fair. My husband was a woodworker, and made all k…
Denny Randall is a past president of the Old Brutus Historical Society and a member of the Weedsport Central School class of 1957.