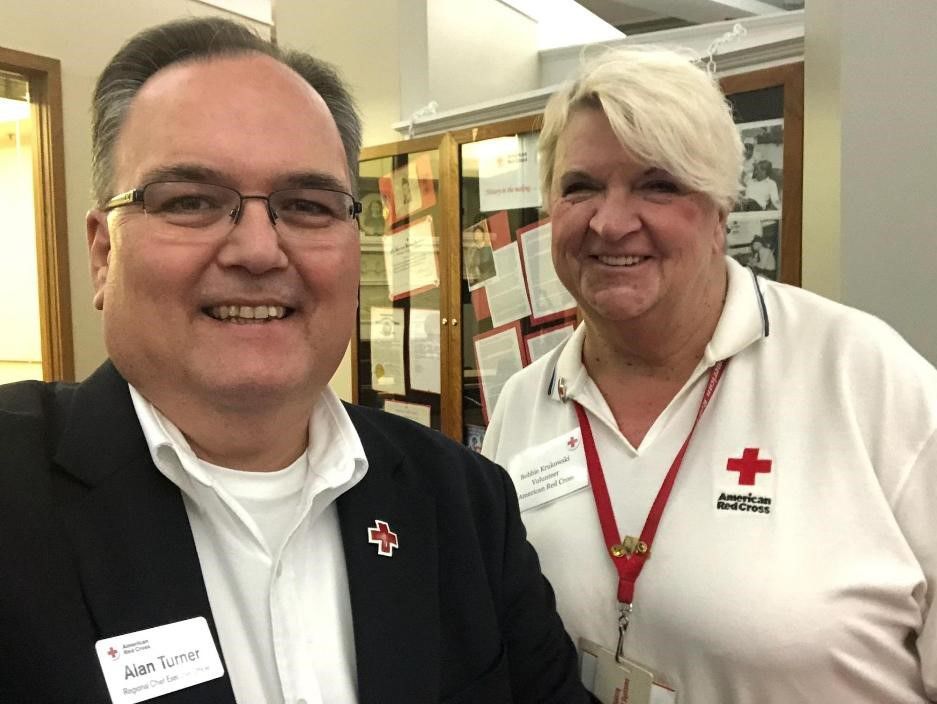 Are you a compassionate person? Are you open-minded and willing to pitch in? Do you possess a positive attitude? If you have answered yes to these questions, then consider taking the step I did seven years ago.
Hurricane Sandy struck with a vengeance in 2012. As I listened to reports of devastation and loss, I was consumed with thoughts of wanting to help, somehow, some way. Those thoughts eventually prompted me to pick up the phone and call the local chapter of the American Red Cross. It was a call that changed my life forever.
That call took me on a path of improving my life as well as others, returning to my community, learning new skills, creating forever bonds of friendship and making a difference in others' lives.
Over the years those differences in lives were brought about not only by volunteering to assist in a national disaster, but by responding to local emergencies, being part of teams installing free fire alarms in homes along with providing fire prevention education, and spreading the word about the amazing world of a volunteer.
As a volunteer, I have memories that will linger forever. A huge part of those memories is the faces of those who have suffered loss and devastation. But just as the lost look on their faces lingers in my mind, so does the look of the world being lifted off their shoulders with just a hug and smile from a person in a red vest. There are no words that can express the feeling inside when you have touched the heart of someone who is in distress. Such was the case at one local home fire we responded to. As we stood by with open hearts and arms, a young 10-year-old whose world had just turned upside down took my hand, snuggled up to me and said, "Lady, you won't leave me, will you?" I embraced her and said, "No, sweetie, I won't." A sensation of heart-touching raced through me that is hard to express.
What can be expressed is that as a volunteer, you become a part of others' safety net. You learn new things. You give back to your community. Your heart remains forever touched with each task or action you do as a volunteer.
As a volunteer, I get so much gratification from helping others and just making a difference — small tasks with large rewards. If you long to touch lives, to reach out, to help others, or to just evoke a smile from someone who has or is facing devastation, contact the central New York chapter at (315) 234-2200 or email wcny.vsrecruitment@redcross.org. You can also review current volunteer opportunities at redcross.org/volunteer.
Open your world to volunteering, as I did, and forever be changed.
Roberta (Bobbie) Krukowski is a volunteer for the American Red Cross of Central New York.. For more information, call (315) 234-2200 or email info.cny@redcross.org.
Be the first to know
Get local news delivered to your inbox!