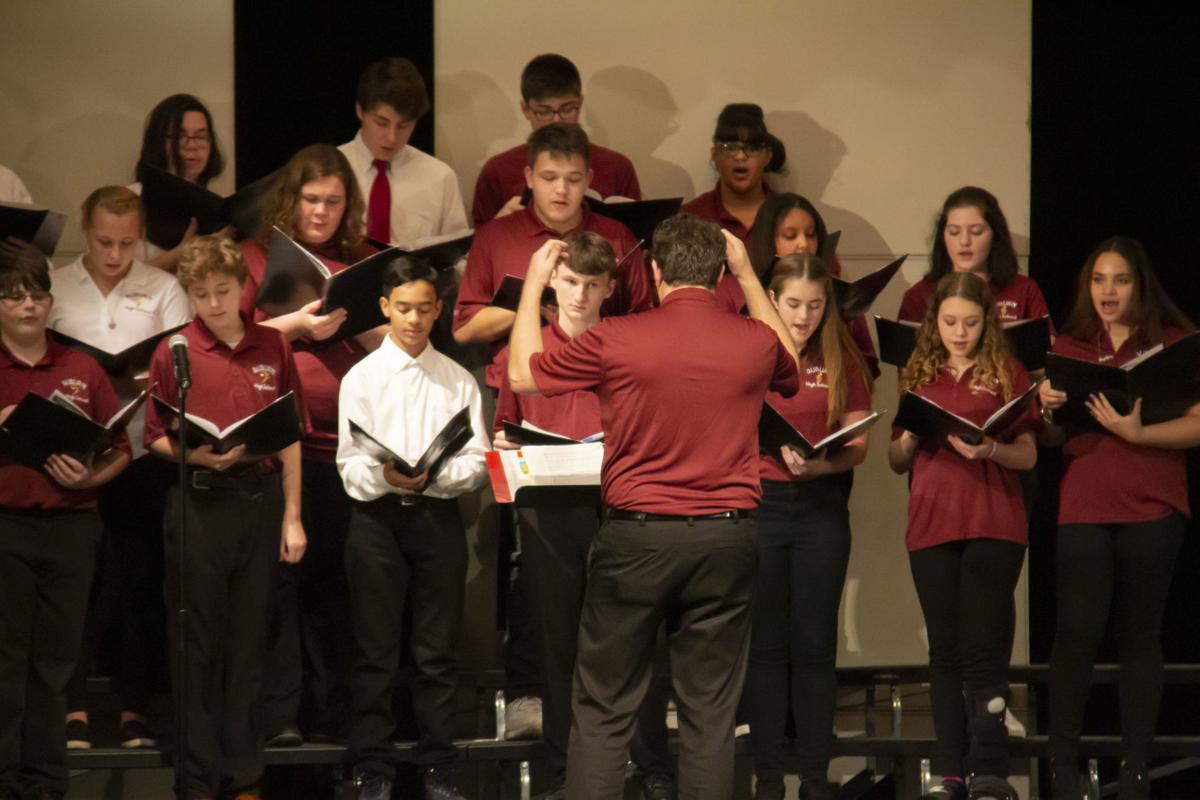 Snow is falling, the holiday season is drawing near, and our Auburn Enlarged City School District music ensembles are in the full swing of their winter concert seasons.
We take great pride in our music programs, and December is the perfect time for the Auburn community to witness the hard work of our students in chorus, band and orchestra. In addition to general music education for every child in kindergarten through seventh grade, district students starting in fifth grade have the opportunity to participate in performing ensembles and receive weekly lessons. Music education instills a love of music, performance and creativity in our students while allowing them to build foundational skills.
The district's music program has received many regional, state and national accolades. Notably, the National Association of Music Merchants Foundation has named the district to its Best Communities for Music Education list for four years running. This award highlights the district's outstanding commitment to music access and education for all students. Additionally, many of our students have received Cayuga County Music Educators Association all-county and New York State School Music Association Area all-state honors for their exemplary talents in chorus, band and orchestra.
Our winter concert season kicked off Nov. 20, when the Auburn High School Choir held its Fall Choral Classic. Our Select Ensemble, Mixed Chorus and Concert Choir performed a variety of popular hits and traditional songs, including "Sleigh Ride," "Carol of the Bells" and songs from "The Polar Express" and "Wicked." The Auburn High School band performed its winter concert Dec. 4, and several elementary schools featured the talents of their fifth and sixth graders in early December.
While several concerts have already taken place, there are still plenty of opportunities to see our students' talents shine. Upcoming performances include:
• 7 p.m. Wednesday, Dec. 11: Auburn High School Orchestra holiday concert
• 6 p.m. Thursday, Dec. 12: Herman Avenue Elementary School winter concert
• 3 p.m. Sunday, Dec. 15: Auburn High School Wind Ensemble at St. Mary's Church, 15 Clark St., Auburn
• 7 p.m. Monday, Dec. 16: Auburn Junior High School Chorus winter concert
• 7 p.m. Tuesday, Dec. 17: Auburn Junior High School Orchestra winter concert
• 7 p.m. Thursday, Dec. 19: Auburn Junior High School Band winter concert
If you can't make one of our festive winter concerts, keep an eye out for performances in the spring, with concerts starting in late April and running throughout the month of May.
Kathy Rhodes is president of the Auburn Enlarged City School District Board of Education. For more information, call (315) 255-8800 or visit aecsd.education.