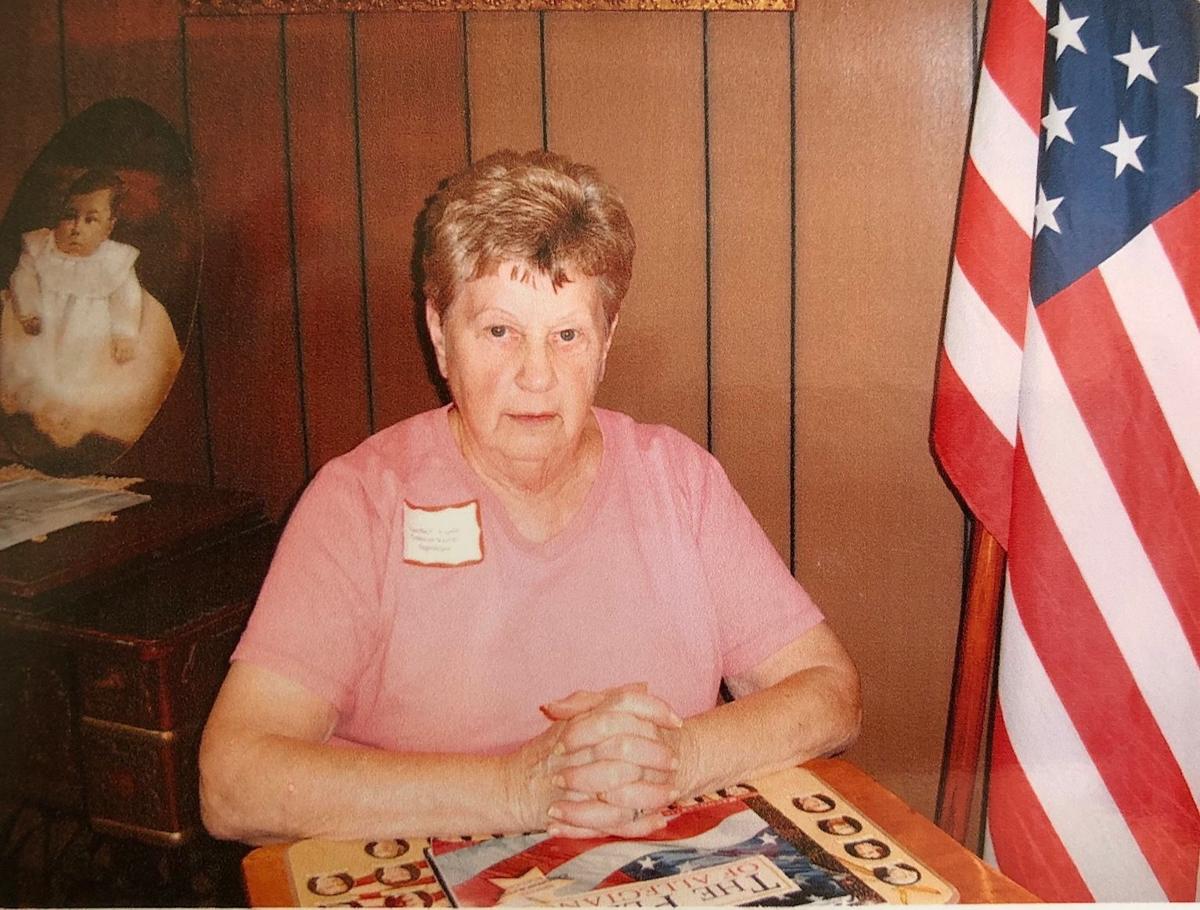 A great number of people are responsible for bringing our American history to light, from the earliest days of our nation's birth to the present. Many of these early historians belong to the ages now, from a past era in time, but they gave us the determination to carry on from their foundation as forefathers and foremothers of our small towns in promoting history and preservation.
Grace M. Frost, former historian for the village of Red Creek, wrote many books on that area and I'd like to quote from her book "Red Creek, Once Upon a Time," 1978. "This book was written because I believe the past should be remembered to give us an identity in a civilized community. Someone once said, 'Civilization without memory ceases to be civilized.'" In her book "Red Creek, Before Sliced Bread," c. 1980, she wrote, "Living was good in the old days, is good today, and will be good tomorrow. My optimism is based on the belief that the basic values instilled in us by our forebears will be sustained by faith and confidence, no matter what may occur. With the heritage of these values, we will proceed with responsibility and dignity into the twenty-first century."
She also discussed the thought that many current historians today are discovering. There are few in a previous generation for us to ask questions about the history of our towns. I cherish the many books and pamphlets at the Victory History Center that were written over the years. They tell of personal remembrances, family genealogy, the lifestyles, the farms, the organizations, the service clubs and the churches that sponsored community gatherings, historical events, reunions and Old Home Days from the 1920s on.
Just a few of these northern Cayuga/eastern Wayne county publications in past years and their authors are:
"Memories of Meridian, Cato, and Ira, 1979, Newton C. Ferris
"Ira, the First 175 Years," 1996, and "Town of Ira, 188 Years and Counting," 2009, Dorothy H. Southard
"History of Meridian, A Bicentennial Product," 1976, Betty H. Murphy
"History of Victory," 1976, Evelyn J. Hornburg
"Old Barns in Victory," Evelyn E. Wood
"Memory Gems" and "175th Anniversary Celebration of Four Towns," 1996, CIViC (Cato, Ira, Victory, Conquest) Heritage Historical Society
"Sesquicentennial of the Red Creek Methodist Church 1813-1963," the Rev. George Perkins and committee
"Red Creek, the Way We Were," "Shock 'n Alive," "Show Time" and "Four Roads to Westbury," Grace M. Frost
"Sterling Station, Its Trains, People and More" and "North Victory, As I Remember," Laura Liddle Decker
"Town of Sterling Stories," Hallie Sweeting
"Martville, N.Y., Facts, News, and Gossip," Dorothy A. Hudson
"Sesquicentennial Celebration of the Town of Wolcott 1810-1960," Edward Brown, William Armstrong, Donald Hunt, Mrs. Howard Andrews, Mrs. John Van Kouwenberg
"Times Remembered, Vol. I, II, & III: A Look Back at Wolcott, N.Y. and Surrounding Areas," 1996-98, William A. Armstrong
If you are lucky enough to have any of these publications, you have a treasure trove of memories, information and history of our beautiful area.
I have been writing for this newspaper for 15 years now, and I also write for The Red Creek Herald, which is now called The Lakeshore News in Wayne County. Due to the coronavirus, most historians' offices, historical societies and museums are closed; however, I've had many calls from people who want to share their stories of the current pandemic and the 1918 pandemic and what happened to relatives then. One such call from Auburn mentioned relatives who died in 1918 and are buried in the Springbrook Cemetery in Fair Haven. Another call mentioned relatives buried in the town of Ira's Union Cemetery in 1918. Thank you for these calls. One hundred years, later these ancestors are still missed and remembered.
I encourage everyone to write some kind of remembrance or story of your life during this time. Many service organizations are participating in food and milk distribution, businesses and families are meeting in virtual electronic programs, some musicians are performing in outdoor, distanced programs for nursing homes, and some people are trying to happily and safely return to work.
I would like to pay tribute to some dear friends from our area who have recently passed: Ethel Barnes, our special local patriot who always attended our Veterans Day programs, passed out flags to schoolchildren and lost her only child, a son, Robert, in Vietnam; Lucille Coppernoll Craine, former Victory town supervisor who gave her all for the town, was especially supportive of me and my programs, and was never afraid to voice her opinion; and Georgia Viele Martin, another alumna of Red Creek Central School whose family has donated a number of history books from our area to the Victory History Center in her memory.
Thank you to these fantastic, strong women who continue to be an inspiration to me!
Beverly Coleman Sayles is the Victory town historian and a New York state registered historian, and can be reached at (315) 730-3183 or beverlycs65@gmail.com.
Be the first to know
Get local news delivered to your inbox!