This past weekend, students at Auburn Junior High School put on a fabulous performance of "Peter and the Starcatcher," highlighting just some of the amazing talent we have in our schools.
The show was about a young orphan named Boy (Matthew Crounse) and his mates, Prentiss (Paul Lynn) and Ted (Emily Neuman), who were sold to Slank (Emma Gurak) and shipped off from Victorian England to a distant kingdom of Rundoon ruled by an evil King. Meanwhile, Lord Aster (Caden Schmitt), along with his precocious daughter, Molly (Addison Lange), and her nanny, Mrs. Brumbrake (Talora Barbuti), were also traveling to Rundoon with two identical trunks — one containing the Queen's precious cargo that Lord Aster had to accompany, and the other a decoy filled with sand.
The orphans knew nothing of a mysterious trunk in the captain's cabin containing the Queen's precious cargo, and while at sea, they were discovered by Molly, a Starcatcher-in-training who realized the trunk's precious cargo is starstuff, a celestial substance so powerful that it would be very dangerous in the wrong hands. The ship was taken over by pirates led by the fearsome Black Stache (Aiden Hodson), a villain determined to claim the trunk and its treasure, and the story evolves from there.
The cast and crew did a phenomenal job portraying the characters. It was clear to the audience that everyone put in a great deal of work to ensure the show's success.
Auburn High School will be presenting "Once Upon a Mattress" next month, and I am certain the show will be a delight.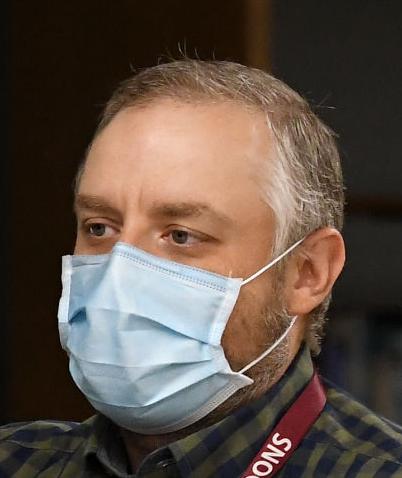 The story begins in a faraway kingdom long ago. King Sextimus (Dylan Bianco) has been cursed and is unable to speak, so his evil wife, Queen Aggravain (Elaina Rodriguez) takes control of the kingdom. In an effort to keep Prince Dauntless (James Hunter) single, Queen Aggravain declares that only a princess who can pass her test can marry her son. She also rules that no one else in the kingdom would be allowed to marry until Prince Dauntless is married. Lady Larken (Fiona Chisholm) and Sir Harry (Ethan Caputa) are extremely disturbed by the Queen's declaration because Lady Larken is secretly pregnant with Sir Harry's baby.
Luckily, Sir Harry is able to find a wonderful princess, Winnifred the Woebegone (Abigail Lentini), who instantly catches the attention of Prince Dauntless, and in the end, is able to pass the Queen's ridiculous sensitivity test. When the Queen still tries to prevent Prince Dauntless from marrying, the Prince tells her to "shut up," ultimately breaking the curse on the King. Since King Sextimus is able to speak again, he regains his rightful position as leader of the kingdom, and all is well.
The show is scheduled for 7 p.m. Friday and Saturday, June 4 and 5, and 2 p.m. Sunday, June 6. Tickets will also be available to purchase online, and there will be both live in person and streamed viewing capabilities. 
Joseph Sheppard is president of the Auburn Enlarged City School District Board of Education. For more information, call (315) 255-8800 or visit aecsd.education.