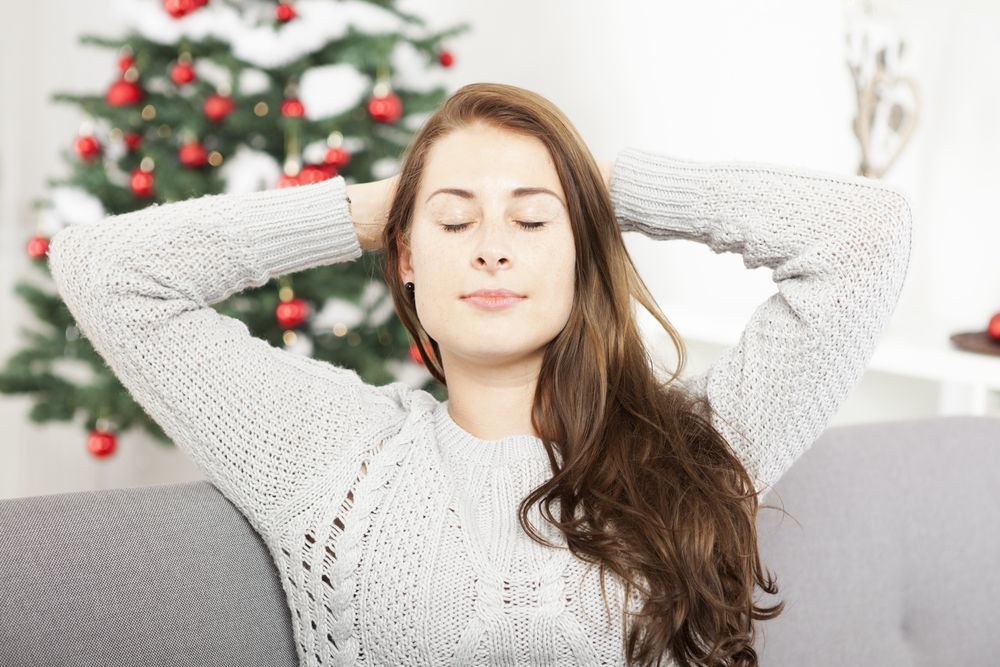 All too often, our patients list the barriers that get in the way to making positive changes to their lifestyle – there is no time to be physically active, their families won't accept alternatives to make healthier versions of favorite dishes, or they worry that focusing on themselves will cause others to feel neglected. Digging deeper into the reasons, we see that many people don't prioritize themselves. They put their children, significant other, aging parents and even work before their own needs.
Short-term, putting others ahead of ourselves may make us feel better, make things move smoother or faster, and allow us to put off things we may be dreading — a colonoscopy, blood work, even a simple flu shot. In the long run, though, avoiding what we need to be happy and healthy may lead to disastrous consequences. Self-care is a reminder to check in on your own needs, and find outlets to reduce stress — or taking steps that can lead to addressing chronic stressors.
Most of us know what we should do to be healthier and live better: eat more fruits and vegetables, and be more physically active. Making strides in eating better and moving more will lead to better sleep, less inflammation and improved mood. But making these changes can be overwhelming because we see them as big, overarching goals. Reducing them down to sizable, actionable steps will make them more approachable. Instead of thinking about never eating a cookie again, consider adding a piece of fruit to your breakfast. Rather than focusing on setting aside an hour to exercise, tackle a project in your house that will keep you on your feet and moving. Before you know it, you've have organized a closet for 30 minutes and met the recommended daily goal for physical activity.
Likewise, consider reframing how you see making time for yourself. Focusing on our own needs isn't indulgent; it's an expression of valuing ourselves. This could mean making small changes, such as adding a 10-minute walk in the afternoons, or taking time to eat lunch with no distractions. Making space for yourself can evolve into including regular time in your schedule to de-stress and identify what you would like to accomplish. So often, we worry what our family, friends or co-workers will say when we disrupt the routine to take time for ourselves. We don't realize that those who support us want to see us happy and thriving.
While the holidays bring a lot of fun and joy, they also disrupt routines and bring stress. If you find yourself in a stressful situation, try deep breathing to give yourself something to focus on, and a quick break. A short walk or phone call with a friend can also help you to relax. If you find yourself in a situation where you can't leave, focus on something positive. Our thinking mind is prone to distraction. Think about it like a radio: You can listen to two stations at the same time, but they don't come in as clearly as if you tuned into one station. Choosing to think about something positive will help the stress fade into the background, and give your heightened emotions a chance to relax.
You have free articles remaining.
Tips for self-care
• Set your boundaries. Think about what you can accomplish, what fits in your schedule, and what can't be your priority right now.
• Find alternatives that fit your needs and limitations in order to reduce pressure to do everything. Set realistic goals.
• Prioritize sleep by making it a regular part of your schedule. Get up at the same time in the mornings and go to bed at the same time.
• Pay attention to when your body wants to eat, rather than eating because you're bored or interested in a treat.
• Decompress and de-stress several times throughout the day. Take walks, turn off your phone, take a couple minutes to look out a window and breathe. Even brief breaks can refresh your mind, reduce stress and give you time to reframe situations.
• Have a mantra or a positive saying to pull yourself out of negative thoughts.
• Rather than choose one or two resolutions starting in the new year, consider selecting a mantra or theme for the year to help you focus on making larger changes.
Jessica Soule, MPH, is the director of strategic partnerships for East Hill Family Medical, a patient-centered medical home in Auburn that offers adult medicine and addiction, dental, reproductive health and pediatric services. She can be reached at (315) 253-8477 ext. 509 or jsoule@easthillmedical.com.