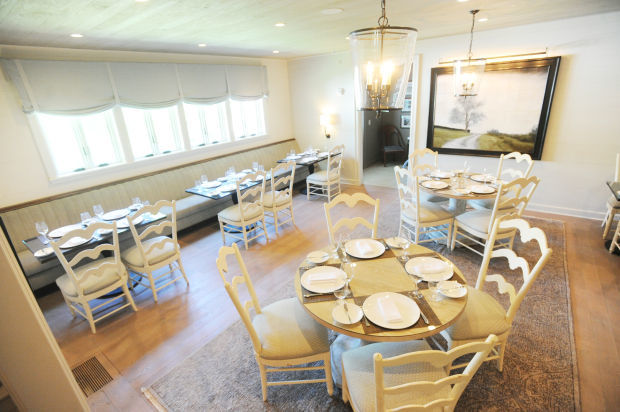 Before about two months ago, The Krebs was a special occasion restaurant.
But since overhauling the menu to make its food more affordable, owner Adam Weitsman believes The Krebs has become an every occasion restaurant.
Weitsman, who owns the historic Skaneateles restaurant with his wife, Kim, said the price of most items on the menu has been lowered by a third, at least. Soup is now $7-$8 compared to $12-$14 before the overhaul, burgers $16 compared to $22 and strip steaks $38 compared to $76. Weitsman said those prices are more in line with other high-end restaurants in the area.
Meanwhile, under new executive chef Patrick Leibacher (formerly of the 1,000 Islands Harbor Hotel), the food at The Krebs has also improved in quality, Weitsman said. The menu is larger, with new options like a vegetarian curry dish. And after several requests, the restaurant has installed some televisions so as not to lose diners who might go elsewhere to watch a game after eating.
As a result of the changes, the number of diners at The Krebs is up 50% compared to this time last year, Weitsman said.
"It's a combination of much better food, larger portions and lower prices," he said.
Weitsman, an entrepreneur who also owns scrap metal processor and recycling operation Upstate Shredding in Owego, bought The Krebs with his wife in 2010 and reopened it in 2014 after spending about $5 million on the property and building renovation. The 53 W. Genesee St. restaurant has been a Skaneateles landmark for more than a century, having opened in the summer of 1899 when owners Fred and Cora Krebs began serving meals to neighbors there. Guests have included presidents, dignitaries and celebrities, such as Justin Bieber and then-fiancée Hailey Baldwin in August. 
As they do with their new Mexican restaurant down Genesee Street in the village, Elephant and the Dove, the Weitsmans donate profits from The Krebs to local charities.
Be the first to know
Get local news delivered to your inbox!