Studs have gone up and tarp has come down at Auburn Public Theater.
After years of planning and securing funds, the nonprofit downtown arts center is now in the midst of a $1.9 million expansion. Crews are reconfiguring the front of the 108 Genesee St. building with a new entranceway that will provide easy access to APT's several component spaces. And one of them is being built along with that entrance: Café 108.
In an interview with The Citizen Friday, APT Executive Director Carey Eidel and Artistic Director Angela Daddabbo said the café is still on course to open this spring. Previously called Café Einstein and Sun Café, the new business will serve coffee supplied by Auburn's Simple Roast Coffee Co. Its menu will also feature soups, salads and sandwiches with a local focus, but no alcohol.
"It'll be young people-friendly," Eidel said. "The goal of the café is to make a comfortable place for people to come in and not only take things to go, but to be able to hang."
Eidel also said the café will have a digital screen displaying events not just at Auburn Public Theater, but throughout the area.
Located at the corner of Exchange and Genesee streets, Café 108 will connect to APT's current Stage Right performance space through a door. While the café will be a for-profit business, it will pay rent and donate revenue to the nonprofit APT. Daddabbo and Eidel modeled the business after Café at 407 in Liverpool, which supports eating disorder treatment center Ophelia's Place. 
The café will therefore make APT more sustainable, the directors said. But it won't be the only part of the expansion pursuing that goal. A second phase of work will see the renovation of the building's 13,000-square-foot basement, which currently houses public access studio Auburn Regional Media Access. Joining the studio, after the expansion, will be a black box theater and a multipurpose space. Not only could APT program concerts for standing audiences in the multipurpose space, but it would also be available to rent for events like weddings.
APT will get a head start on booking those events this summer. On a small number of dates in May, June and July, the whole building will be available to rent for weddings, anniversaries, family reunions and other functions. For weddings, Daddabbo said, couples could be married on the Main Stage, where the angled seating would ensure a good view of the ceremony for everyone. Photos or videos could be shown in the cinema, and receptions could be held in Stage Right, where a new concession bar and sound booth have recently been installed.
AUBURN — The former law offices of Dennis Sedor at 108 Genesee St. look like a war zone. Dry…
You have free articles remaining.
The Finger Lakes area is overwhelmed with demand for wedding venues in the summer, Daddabbo said, putting APT in position to attract business that would otherwise be turned away. The space will also be available to renters for a full day, not just a window of a few hours, and outside caterers will be allowed. So Daddabbo sees APT being a competitive option.
Alongside Auburn Regional Media Access, the black box theater and the multipurpose space in the basement will be a newer development in APT's expansion: an Auburn music hall of fame. Eidel said a committee of local musicians Sam Giangreco, Bob Piorun, Joe Whiting and Mark Doyle are currently brainstorming the shape it will take. But Eidel envisions display cases of memorabilia from the area's musical history, as well as programming that ties into that history. The hall of fame will be modeled somewhat after the Hard Rock Cafe, he added.
The black box theater will also provide rehearsal and educational space, similar to Auburn Public Studio on the first floor. The studio, which opened in 2013, will shrink in half due to the expansion, Eidel said. But its smaller size will be better suited to the way it has been used, he continued. Together with the larger black box theater, a smaller studio will also give APT more flexibility.
Though the new Genesee Street entrance will be adorned with a marquee during phase two of the expansion, the building's Exchange Street entrance will remain the main one, Daddabbo said.
AUBURN — Auburn Public Theater is hoping for an early Christmas present.
Seeing the next phase in what she and Eidel started 15 years ago has brought out "a lot of emotions," he said.
One of them has been anxiety, as the $1.9 million expansion is mostly being supported by grant money APT has yet to receive: $700,000 through the city of Auburn's Downtown Revitalization Initiative award and $600,000 through the Central New York Regional Economic Development Council. The theater has also raised about $450,000 from the Allyn, Emerson and other foundations, and $150,000 through an ongoing capital campaign. So far, APT has only received about $150,000 of its state money, Eidel said, and has to spend $750,000 to receive another $200,000.
"It's a challenge," he said. "But we're OK with our funding right now. We're grateful to the foundations that believed in us."
The project's budget rose from $1.2 million to $1.9 million on the advice of Bergmann Associates, the firm that guided the city of Auburn through the finalization of its Downtown Revitalization Initiative plan. Eidel said the added $700,000 is going toward administration, so APT can continue operating at capacity during the expansion, and the acquisition of the former Sedor Law Office where Café 108 will be located. He stressed that, as a nonprofit, no one is gaining anything from the expansion — except assurance that APT can sustain itself well into the future.
"The prize for us is creating true sustainability so that when we're no longer there, it can exist robustly without us," Daddabbo said.
Auburn Public Theater construction 12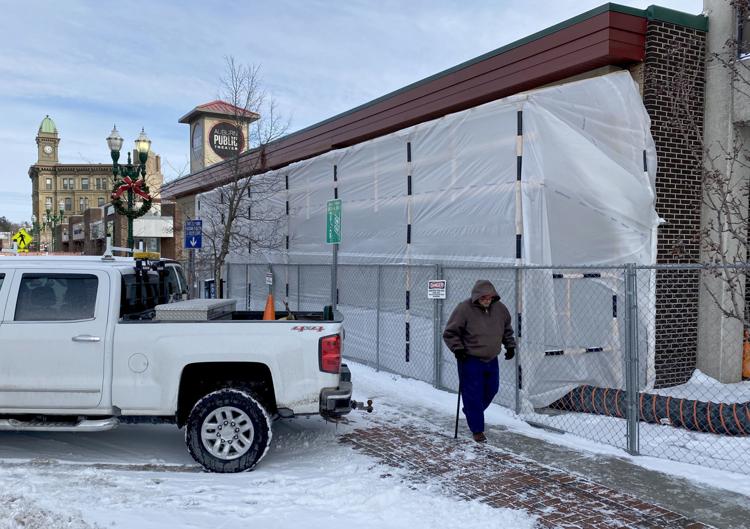 Auburn Public Theater construction 11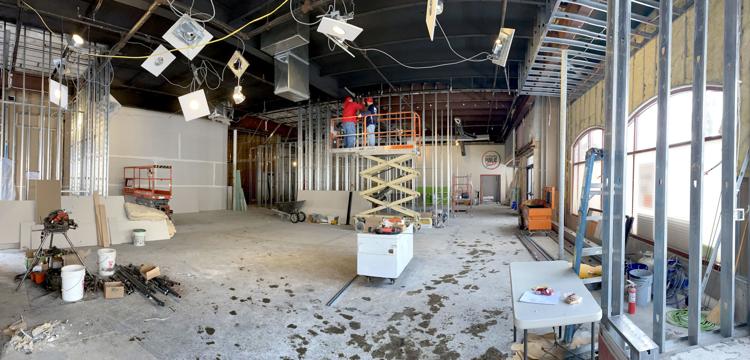 Auburn Public Theater construction 10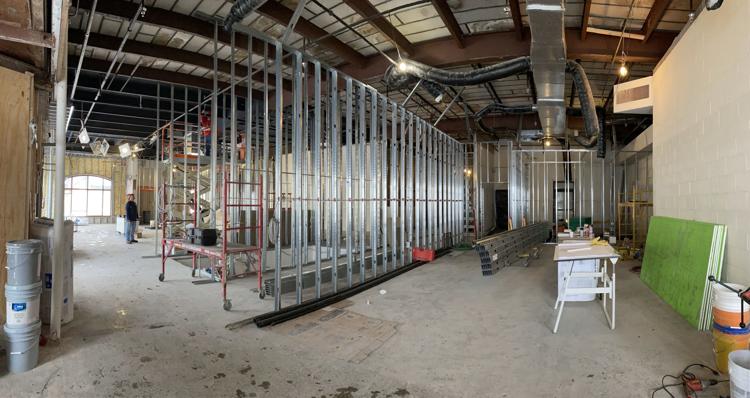 Auburn Public Theater construction 9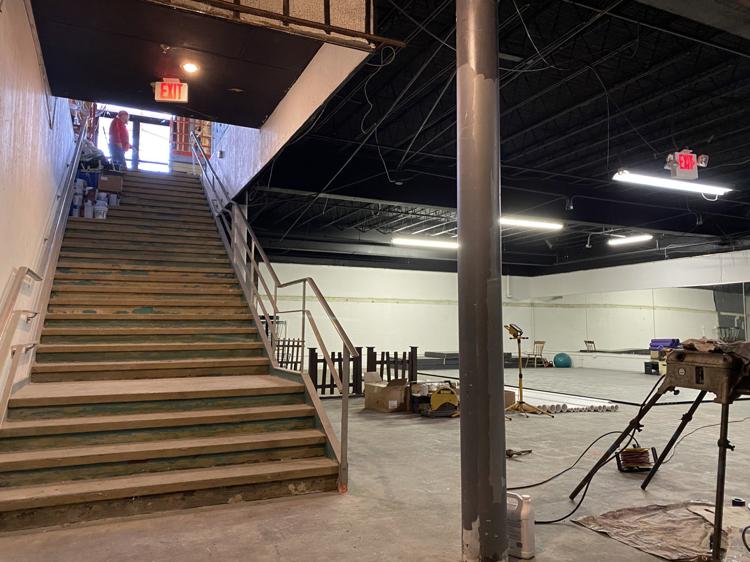 Auburn Public Theater construction 8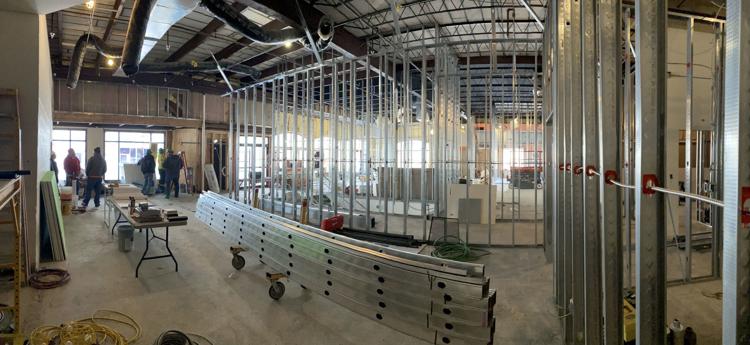 Auburn Public Theater construction 7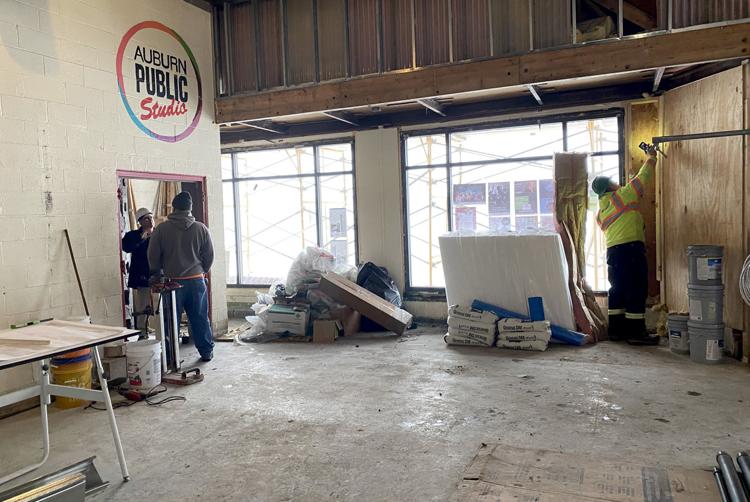 Auburn Public Theater construction 6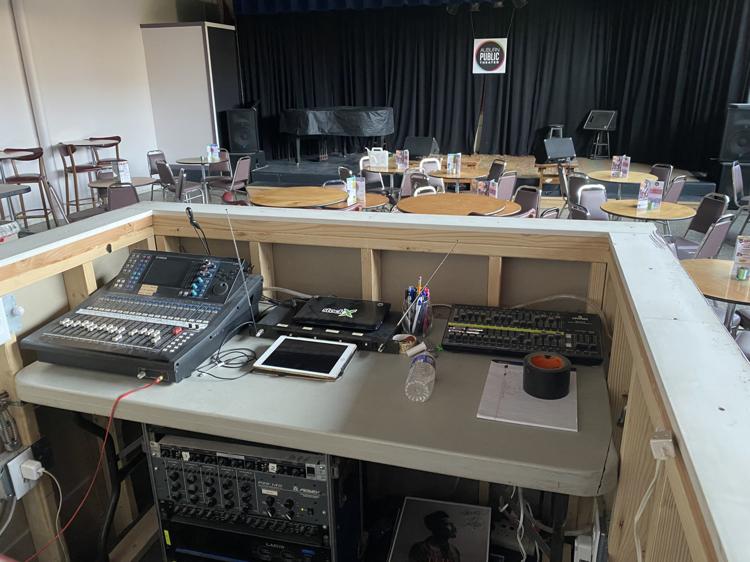 Auburn Public Theater construction 5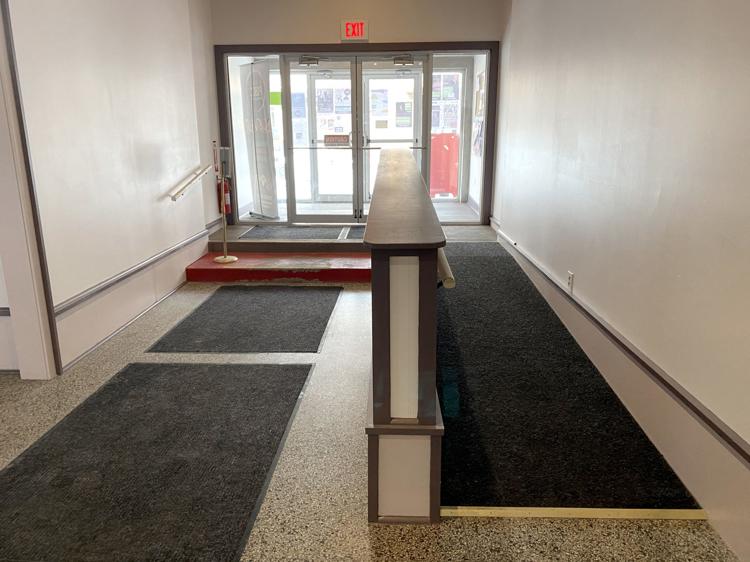 Auburn Public Theater construction 4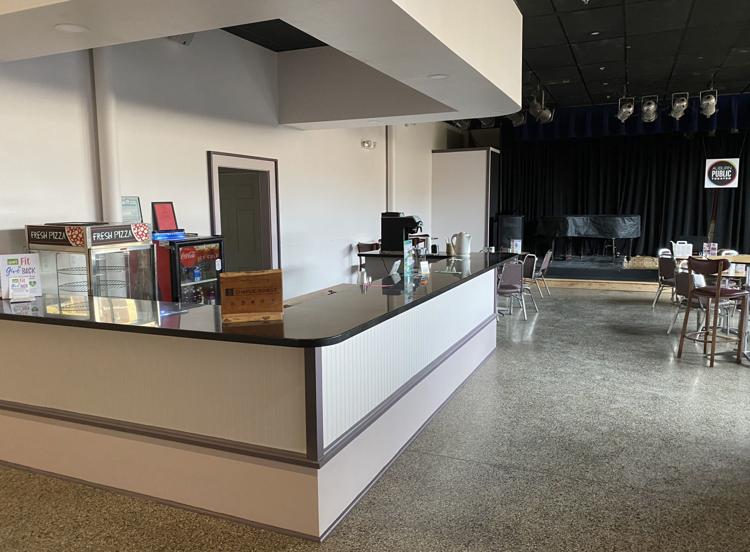 Auburn Public Theater construction 3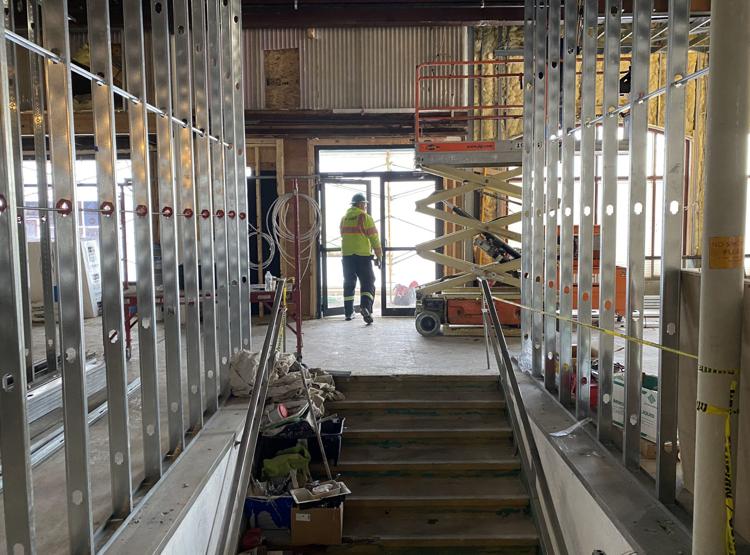 Auburn Public Theater construction 2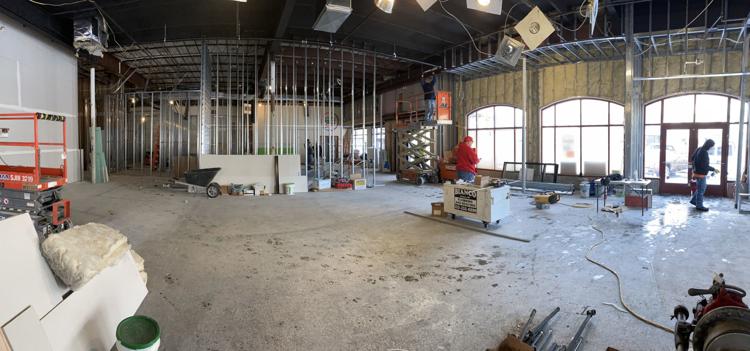 Auburn Public Theater construction 1