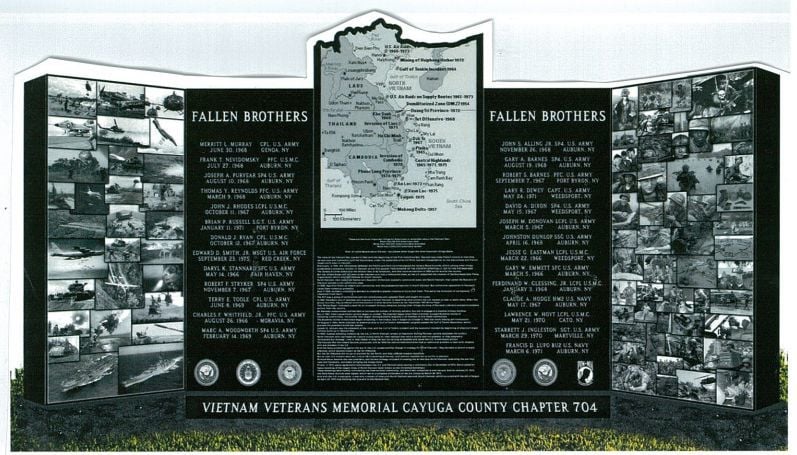 Vietnam Veterans of America Chapter No. 704, of Cayuga County, is conducting a census of local Vietnam veterans in advance of the fall 2020 dedication of the Cayuga County Vietnam Veterans Memorial and memorial wall in Weedsport.
The chapter seeks a name, current address, phone, email, branch of service, service dates, main duty station and location of service. Photographs, narratives and personal remarks are also welcome. The census is open to Vietnam veterans who are either from Cayuga County, or reside there.
Family and friends of the 29 Cayuga County men who will be recognized on the memorial wall are also invited to share information about or memories of them.
When the Vietnam Veterans of America Chapter No. 704 first heard vocalist Tom Collier sing "Show Me The Way Back Home" — a song about his brot…
Be the first to know
Get local news delivered to your inbox!