Young people in Cayuga County are dying. As a community leader, I don't want to acknowledge this fact. However, not acknowledging this makes me complicit in continuing a reality that affects us all.
I frequently hear stories about young people dying. However, seldom have I taken time to consider why young people are dying until Oct. 9. On this beautiful fall day, a young man I know died suddenly. The death of Cameron "Young Siege" Sanders sent a shockwave through the community. Cameron is what I refer to as one of "Auburn's heartbeats." He was a loving, kindhearted, beautiful spirit. Cameron is respected and loved by many across the diversity of our community. He was a rising star in the hip-hop music industry whose career took off like a shot before he was in high school. He had such a bright future ahead of him.
Those of us who know the Sanders family must stand with and for them as they continue to build their son's legacy. They launched the Siege the Day initiative as a way to inspire young people to live great lives and seek help as needed in honor of Cameron.
As a community leader, I often ponder the idea of a public policy agenda for young people. This agenda would focus on strategic community actions designed to help them live healthy, productive lives. Cameron's death inspires me to offer ideas for what the components of this agenda could be: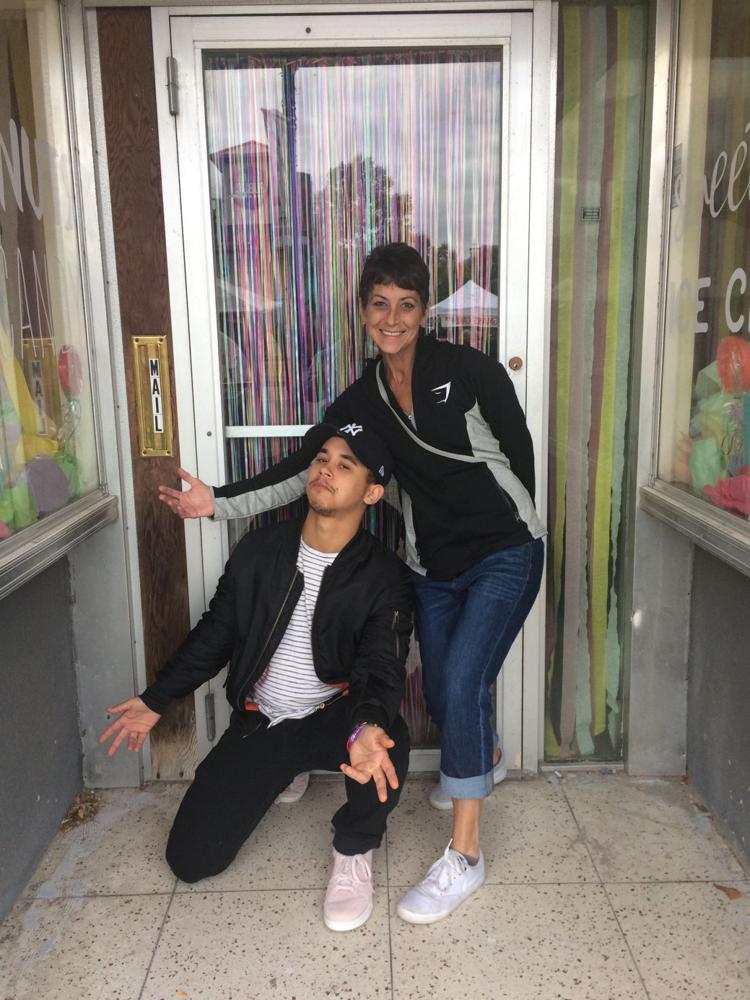 1. Every young person in Auburn has access to age-appropriate sexual and behavioral health services. These services will be widely publicized and easy to access, especially for youth in crisis. Specific emphasis is placed on mental health since it is nationally reported that 30 percent of America's children struggle with anxiety. Anxiety is a contributing factor to many other challenges faced by youth. Ideally, these services will be provided by a multicultural group of culturally competent health professionals trained in adolescent/young adult sexual and behavioral health.
2. It is practice to offer community-based learning communities for parents. Learning communities designed to ensure parents understand current youth issues, skills needed to parent in the face of these issues and comprehensive knowledge of services available in times of crisis. Over time, there are cohorts of parents who graduated from the learning community ready to teach and support other parents.
3. Politicians position this issue as a public health emergency. Organizations providing services to young people are given priority for funding from government, corporate and private foundations. This funding is considered a strategic investment in Auburn's next generation of leaders. The goal is to build capacity in these organizations so they work in partnership with health providers, families and faith communities to address pressing issues faced by young people. Politicians issue public statements emphasizing the death of a young person in the community by mental health, overdose, suicide or lack of access to age-appropriate health services as unacceptable and compel leaders to reduce these incidences by any means necessary.
A public policy agenda for young people may seem like wild fantasy. However, as I meet families of deceased young people, this idea seems increasingly urgent to me.
As our community finds its way through this critical issue, it is important to say the names of young people gone too soon. Their presence in our community can never be forgotten. We can't let their lives be in vain. I am committed to doing what I can, when I can, to help this family honor their son's memory by inspiring his peers to be what he was to them. A gifted young man who loved his community. An emerging leader who wanted to do his best to make Auburn, New York, proud. His name is Cameron "Young Siege" Sanders.