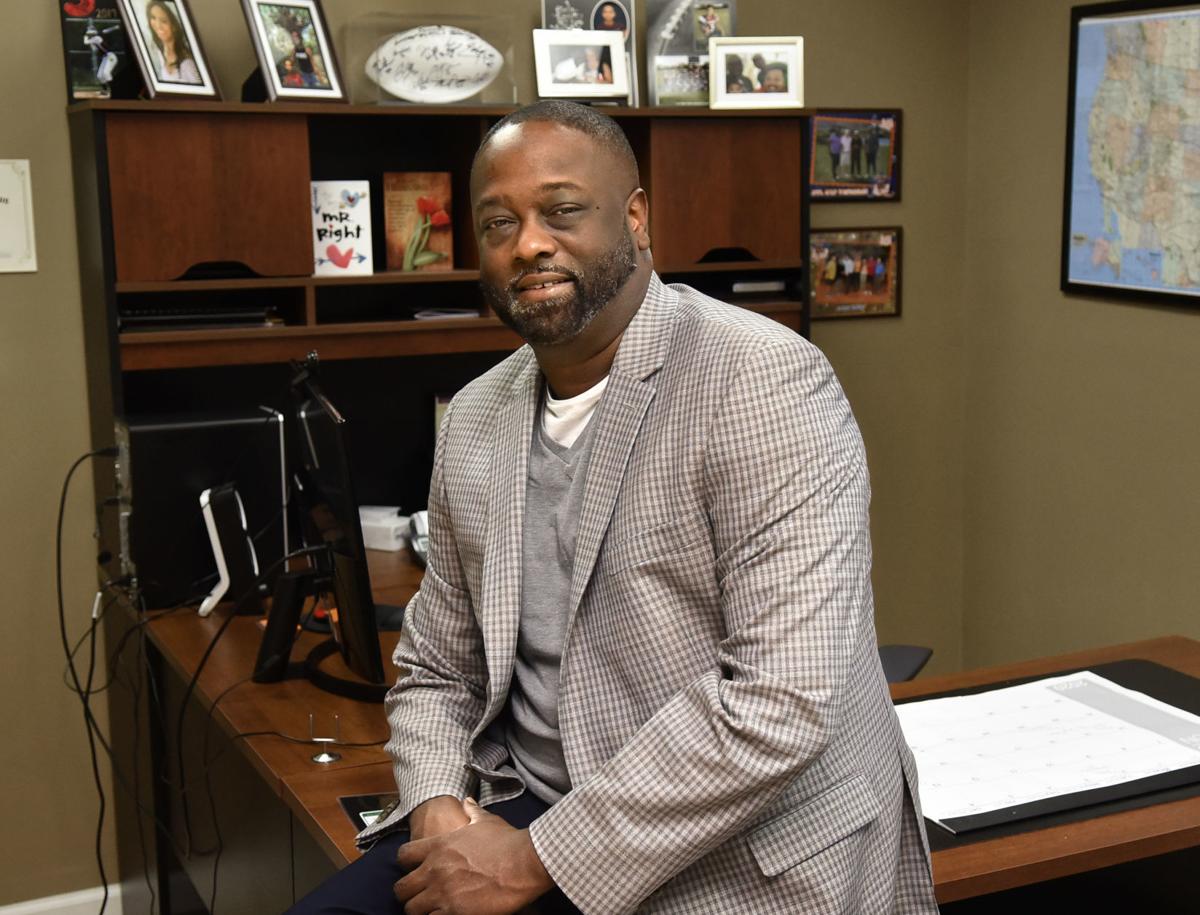 When Brian Muldrow began laying the groundwork for the Minority Professional Association a year ago, little did he know how timely it would become.
The association, which began accepting memberships this week, is a multifaceted resource for minority professionals and business owners in Cayuga County. For instance, it could help an entrepreneur obtain loans, connect a recent graduate with employers or give creatives a place to bounce ideas around.
"I could sum it up as networking," Muldrow said, "but this is more than just cocktails."
The association can also do more than its description might suggest. It could provide resources to new homeowners, or white business owners with diverse work forces. And members don't have to do business in Cayuga County, as living here or being from here is enough of a local connection for Muldrow.
He stressed, too, that the "Minority" part of the association's name is not limited to Black professionals, but all minorities.
Still, in the wake of the recent deaths of George Floyd, Breonna Taylor and Ahmaud Arbery, and the resurgence in the Black Lives Matter movement that has resulted, efforts to promote Black-owned businesses have been on the rise. Muldrow plans on doing the same by releasing a list of minority-owned businesses in Cayuga County, he said.
"Some could look at it as an advertising, but I look at it as a way to farm those young entrepreneur minds," he said. "There has been progress in this town that they may be unaware of. It's important for youth to see the positive effects, the people out here that paved the way and continue to trail-blaze. It's going to be a hard path, but the path has already been walked on."
What made the Minority Professional Association even more timely, however, was the COVID-19 pandemic.
Muldrow was forming the association's board of directors and writing its bylaws when the pandemic began in New York in March.
The president of Auburn-based automotive sales consulting business The Muldrow Group for 20 years, he saw the association meeting a need in the community. Its minority employment rate is about 2% higher than average, he said, but it didn't have the type of organized resources for them that Muldrow has seen in other communities. 
"We don't even know who we are," he said of minority professionals in the area. "Who are we, what do we look like and what do we do?"
Having traveled the country, forming partnerships and navigating the business landscape, he felt he could create that. And being the economic development chair of the Auburn/Cayuga branch of the NAACP, Muldrow found a useful framework for the association in the NAACP's mission statement on economic opportunity.
But the pandemic forced Muldrow to put the association to work faster than he planned. He immediately made himself available to minority professionals in the area, using his network of contacts to help three businesses obtain Small Business Administration disaster assistance and Payroll Protection Program loans.
Muldrow had reason to be concerned: A report released earlier this month by the National Bureau of Economic Research found that the number of Black business owners nationwide fell 41% due to the pandemic and its economic effects. The number of all business owners, meanwhile, fell 22%.
The disproportion of that damage is just one reason why the Minority Professional Association now exists in Cayuga County. Muldrow hopes to have 10 members by the end of this week, but he said membership is not a prerequisite to reach out to him for help.
"Some people feel more comfortable with organizations like this, building strength in numbers," he said. "We need to make sure we're fully represented."
Concerned about COVID-19?
Sign up now to get the most recent coronavirus headlines and other important local and national news sent to your email inbox daily.