AUBURN — A dusty pillar of smoke rose above the treetops on a warm March afternoon, drawing the gaze of drivers on the Arterial and curious Clark Street residents out for a walk. 
The ruins of an aging warehouse would soon be engulfed in flames. 
Auburn firefighters responded to a two-alarm structure fire at the former Lehigh Valley Railroad roundhouse on Clark Street at 4:05 p.m. They managed to put "the bulk of it" out by 5:45 p.m., according to Fire Chief Jeff Dygert.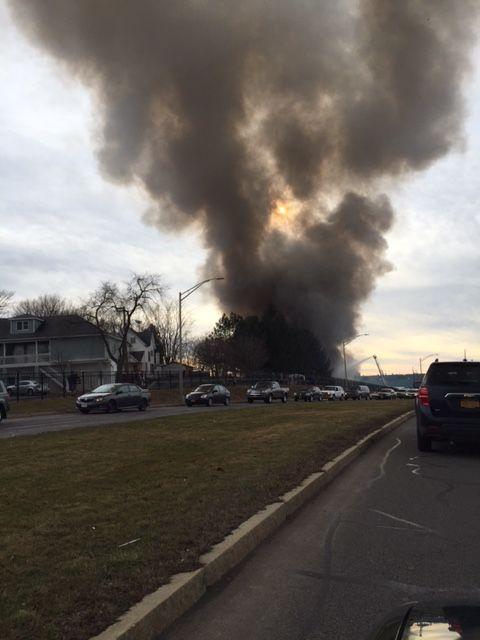 "Visibility was extremely limited when we arrived," Dygert said. "The fire must have gone up quick because the building was fully engulfed when we got there."
There were no injuries. The cause of the blaze is not yet known. 
"We will start our investigation into the source of the fire when it is completely put out and the building is safe to enter," Dygert said.
The building, erected in the 19th century, is owned by Bowak Inc. and was previously valued at $36,400. It has been vacant for many years; though, homeless people have been known to occupy it. The roundhouse has been the site of several small nuisance fires in the last year, Dygert said. 
Entrances to the building were secured to keep people out, which made it even more difficult for the firefighters to enter to put out the smaller pockets of fire that had evaded spray.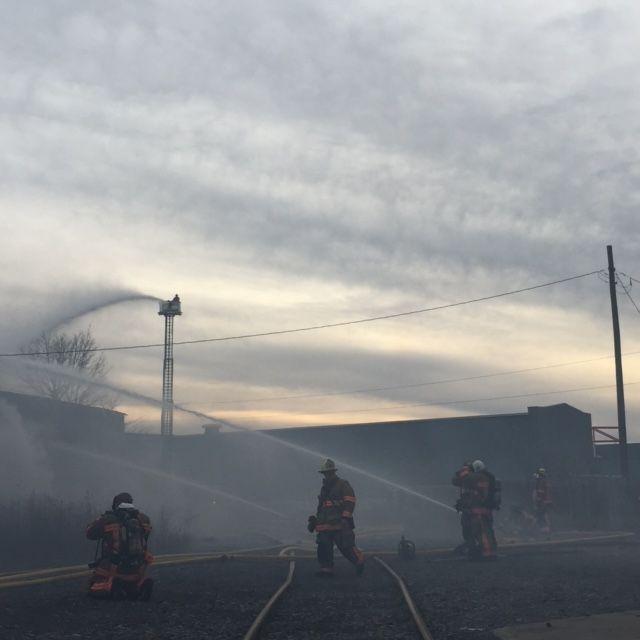 "Many parts of the roof had burned out and collapsed," Dygert said. "So there's greater potential for the walls to come down too." 
The roundhouse was built to support the Lehigh Valley Railroad, one of a number of railroads in the Northeast for the purpose of hauling anthracite coal in the mid-1800s. The building has not been used for its original purpose for decades. Lately, it has been used as a storage facility for construction materials.
The smoke and smell of the blaze affected traffic and nearby neighborhoods. The building's proximity to residential areas meant small crowds emerged from their homes to get a closer look.
Firefighters continued to watch the building throughout the afternoon and into the evening.
"We'll be here through the night," Dygert said. 
Staff Writer Mike Stoianoff can be reached at 315-282-2244 and mike.stoianoff@lee.net. Follow him on Twitter @CitizenStoi.