The decision by a federal judge to send Republican businessman and former U.S. Rep. Chris Collins to prison for more than two years for inside…
Read through the obituaries published in The Citizen
The Auburn Enlarged City School District has named a new assistant superintendent of curriculum and instruction.
NEW YORK — A former congressman who was one of President Donald Trump's first supporters was sentenced Friday to two years and two months in f…
New animal announcements at the Rosamond Gifford Zoo in Syracuse in 2019.
Our weekly round-up of letters published in the Citizen.
The Cayuga County Health Department has reported an increase in hepatitis A cases throughout the county and state.
These are recent reports of missing children made to local law enforcement. If you think you have seen a missing child, contact the National C…
More winter precipitation is on the way to the Cayuga County area.
Democratic congressional candidates Dana Balter, Francis Conole and Roger Misso don't agree on everything, but they were united in their respo…
A woman was arrested this week in connection with a Cortland break-in that drew police attention earlier this month when a stolen safe was so …
U.S. Rep. John Katko is once again wading into the debate over New York's criminal justice reforms by calling on Gov. Andrew Cuomo to expedite…
The Citizen's top five most-read stories of the week. 
As flu cases rise in Cayuga County, the local health department is urging sick people to stay home from school or work. 
Arrests in the Cayuga County-area reported by Auburn Police Department, New York State Police and the Cayuga County Sheriff's Office.
WARRENSBURG — Rural schools face declining enrollment, a lack of opportunity for graduates and little clout in Albany to address their issues,…
A week after six local Indivisible groups endorsed Dana Balter to challenge Republican U.S. Rep. John Katko in the 24th Congressional District…
U.S. Rep. John Katko's campaign on Friday launched a series of digital ads calling on his potential Democratic opponents to reveal who they're…
Read through the obituaries published in The Citizen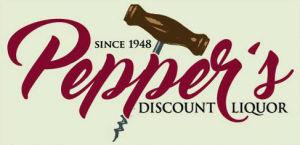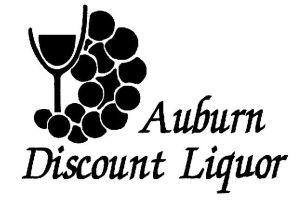 Auburn Discount Liquor & Wine
AUBURN — The Auburn City Council approved a deal to allow an Auburn business additional time to pay off nearly $85,000 in overdue property taxes.
AUBURN — Cayuga County lags behind the country, state and other upstate New York cities in a few key economic categories, according to a Feder…
Today on the Eye on NY podcast: 
For the second time in two months, the Auburn Doubledays' general manager is stepping down. 
AUBURN — Starting next month, Auburn City Council meetings will be held at 5 p.m. throughout the year.
One month before three Democratic committees meet to designate a candidate in the 24th Congressional District race, Roger Misso announced that…
A central New York man has been arrested for allegedly stealing nearly $50,000 from a youth football program.