Most people have had the experience of receiving scam phone calls, but consumer protection advocates say thieves are now also using text messa…
New York State Police issued more than 1,700 tickets during its annual crackdown on work zone violations.
WASHINGTON — Democrats picked Rep. Sean Patrick Maloney on Thursday to lead their campaign organization into the 2022 elections, choosing a la…
Shooting stars take over the night skies, South America enjoys an eclipse and two bright planets meet up in what will be a great month for sta…
Read through the obituaries published in The Citizen
Here's what people are uncovering in The Citizen newspaper archives. Search our historical issues for obituaries, marriage and birth announcem…
When Maggie Susman and Karen Morrissey Bedard launched their new marketing agency about a year ago, little did they know just how different th…
The driver of a car that ended up wedged under a farm tractor was able to get out uninjured after a crash in Genoa Tuesday night.
As he prepares for his fourth term in Congress, U.S. Rep. John Katko is eyeing a leadership post on the House Homeland Security Committee. 
As the number of positive COVID-19 cases in the Skaneateles Central School District continues to climb, the superintendent is warning parents …
SYRACUSE — A noontime boom that was heard and felt from southern Ontario to Virginia was likely caused by a disintegrating meteor, according t…
Thirty days and more than 400 COVID-19 cases later, November wasn't a month to remember for Cayuga County. 
Browse through the latest employment postings on https://auburnpub.com/jobs and find your next career.
We're excited to celebrate your achievements.
Don't miss Wednesday's most popular stories from The Citizen.
Canadian leisure travelers seeking to cross the closed U.S. border have found a loophole large enough to fly a plane through. All they need is…
Cuomo called vaccine distribution the "biggest governmental operation since World War II."
A man is facing multiple felony charges after the Finger Lakes Drug Task Force allegedly discovered a handgun and cocaine following an investi…
MASSENA — The mayor and former police chief of a northern New York town was arrested on drug charges after an undercover drug operation, autho…
Still struggling to recover from spring pandemic shutdowns, now facing the threat of renewed restrictions due to a second wave of COVID infect…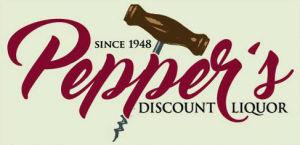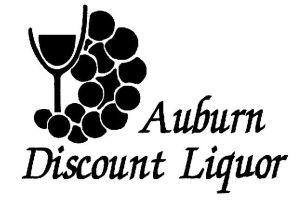 Auburn Discount Liquor & Wine
Read through the obituaries published in The Citizen
The months of 2020 are dwindling to the final weeks, and most people at this point are just waiting to put an end to this year altogether. The…
Today's look back at local history as captured in the pages of The Citizen:
Get a recap of Tuesday's local news stories from The Citizen.
Hours after declaring victory, state Sen.-elect John Mannion wasn't in a celebratory mood. He was focused on what's next. 
Following Thanksgiving, Auburn Community Hospital is one of several New York hospitals preparing for increased COVID-19 cases and hospitalizations.
Christmas trees are a holiday staple in many homes, but they can pose a fire hazard if not handled properly. Follow these tips to keep your ho…