Funding for the Port Byron Central School District's universal pre-kindergarten program for the upcoming school year was released by the state…
U.S. Rep. John Katko is joining bipartisan calls to roll back operational changes at the U.S. Postal Service and he broke with President Donal…
Our weekly round-up of letters published in the Citizen.
The U.S.-Canadian border will remain closed to nonessential traffic through Sept. 21.
The Onondaga County Health Department on Friday said that four people who attended services at local churches have tested positive for COVID-1…
These are recent reports of missing children made to local law enforcement. If you think you have seen a missing child, contact the National C…
Results from the 43rd Great Race, which was done virtually this year due to COVID-19. 
Cayuga County has reported 20 new COVID-19 cases in August, and a majority of those are residents of two towns. 
A destructive pest with "the potential to severely impact and stress New York's forests, agricultural crops, and tourism industries" has been …
The Citizen's Robert Harding conducted a Facebook Live interview with state Senate candidate Angi Renna on Friday, July 14.
With the New York State Fair not taking place this year due to COVID-19, The Citizen would like to know how people and businesses in the Cayug…
UTICA — A federal judge threw out a lawsuit by an Arizona woman who claimed New York's 14-day quarantine requirement for travelers from hotspo…
Gov. Andrew Cuomo delivered long-awaited news for bowling alley and gym owners on Friday. 
Arrests in the Cayuga County-area reported by Auburn Police Department, New York State Police and the Cayuga County Sheriff's Office.
As negotiations over a new COVID-19 relief bill stalled, President Donald Trump sought to take action on his own to provide economic aid to mi…
The Citizen's top five most-read stories of the work week. 
The Citizen will host a live interview at 11 a.m. today with Angi Renna, Republican candidate for the 50th state Senate District. 
Read through the obituaries published in The Citizen
As a back-and-forth over health care continues in the 24th Congressional District race, Democratic candidate Dana Balter took a positive appro…
U.S. Rep. John Katko's campaign links Democratic challenger Dana Balter to Bernie Sanders in the latest television ad that pans Medicare for All.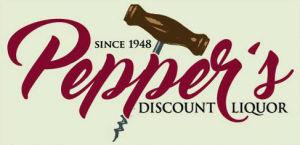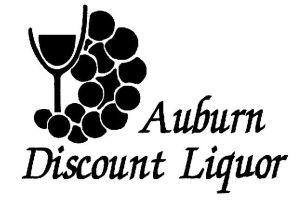 Auburn Discount Liquor & Wine
Whether it's President Donald Trump or Democratic and Republican leaders in Congress, U.S. Rep. John Katko thinks there is plenty of blame to …
Officials in New York said that the increase in applications for unemployment insurance during the coronavirus pandemic has been matched by an…
Republican state legislators want more discussion about how COVID-19 affected nursing homes and residential care facilities in New York. 
As Cayuga County-area school districts prepare their fall reopening plans, the Cayuga-Onondaga BOCES plans to be able to have students at faci…
The Cayuga County Health Department said that algae seen entering the water treatment facility in Auburn this week did not contain toxins.
U.S. gaming revenue plummeted in the second quarter due to the COVID-19 pandemic and the shutdown of nearly 1,000 casinos that began in March. 
New York has awarded over $17 million to more than 140 businesses along the Lake Ontario shoreline to protect against future flooding.