Later this month, community members will be able to cast their ballots on the Weedsport Central School District's proposed budget and a $7.6 m…
NEW YORK — Investigators looking into sexual harassment allegations against New York Gov. Andrew Cuomo interviewed county officials about his …
ALBANY – With growing concern about a drop in COVID vaccination rates in New York, the Cuomo administration and localities are looking at ince…
WASHINGTON (AP) — Conservatives in and out of Congress are expressing opposition to Rep. Elise Stefanik 's rise toward House Republicans' No. …
Ormie King's weekly column features the people and places that make the Auburn-area unique.
The Cayuga County Health Department has scheduled two COVID-19 vaccination clinics for this upcoming week.
Read through the obituaries published in The Citizen
U.S. Rep. John Katko said Friday that he will support an upstate New York colleague, U.S. Rep. Elise Stefanik, for House Republican conference…
The Skaneateles Central School District's proposed budget is set to carry a property tax levy increase.
Happy Mother's Day to everyone!
With Mexican drug cartels using TikTok to recruit smugglers and threaten Border Patrol agents, U.S. Rep. John Katko hopes the social media pla…
The Citizen's top 5 most-read stories of the work week. 
The Owasco Watershed Lake Association Board of Directors will host a virtual cocktail party during its annual meeting at 7 p.m. Wednesday, June 2.
At the start of a virtual roundtable with central New York business leaders and elected officials on Friday, U.S. Rep. John Katko asked them w…
Get Friday's biggest stories from The Citizen.
Our weekly round-up of letters published in the Citizen.
These are recent reports of missing children made to local law enforcement. If you think you have seen a missing child, contact the National C…
NEW YORK — New York City is still using refrigerated trucks to store bodies of coronavirus victims, more than a year after they were first set…
Despite an increase in COVID-19 cases, there was positive news for Cayuga County in April. 
CAPITAL REGION — New York's two U.S. senators and all three Capital Region members of Congress have launched their latest push for new federal…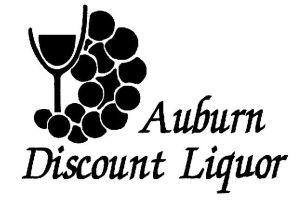 Auburn Discount Liquor & Wine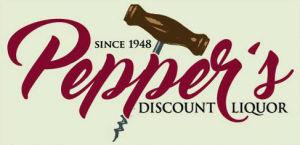 After accepting a mayor proclamation from the city of Auburn Thursday for National Travel and Tourism Week, Cayuga County Office of Tourism Di…
In a first for the Southern Cayuga Central School District, the proposed budget does not include a property tax levy increase. 
Arrests in the Cayuga County area reported by Auburn Police Department, New York State Police and the Cayuga County Sheriff's Office.
Cayuga County-area school districts filled social media with messages thanking their teachers as part of National Teacher Appreciation Week, i…
May is Lyme Disease Awareness Month! Lyme disease is a bacterial infection spread from the bite of a tick infected with the bacteria. Unfortun…
Read through the obituaries published in The Citizen
Every Friday, The Citizen features a pet available for adoption from the Finger Lakes SPCA of Central New York. This week, we spotlight Princeton.