AUBURN — A multi-agency collaboration led to the community garden at the Melone Village apartment complex in Auburn gaining two accessible garden beds on Wednesday to meet residents' needs.
Betty Culbert, a tenant at Auburn Housing Authority's Melone Village who received a raised garden bed, said she was watching outside her window with excitement all day, waiting for the build to happen.
Building the raised garden beds in the community garden was the result of a combined effort from AHA, ARISE, Inc. and Lowe's Home Improvement.
While the garden at the Melone Village complex has been around since 2011, AHA Assistant Executive Director Liz Vuillemot explained that the garden plots were "not accessible for those who would need something a little higher."
Culbert, who turns 80 in September, said she's been waiting and asking for a garden for about a year. She "tried and tried" to use a community garden plot, but found she just couldn't get low enough to the ground.
Independently, ARISE recently reached out to AHA and asked if they would like help making their Melone Village community garden more accessible. Sara Douglass, an ARISE independent living coordinator, said AHA was excited about the idea because they knew Culbert had a need for a raised garden bed. When Douglass approached Lowe's with the idea of creating the accessible garden beds, she said Lowe's immediately agreed and donated all the supplies and time to build the beds on site.
The idea began with Amy Sholes, an independent living advocate at ARISE, who said she also wanted to help people grow their own food as a way to stretch their SNAP dollars, since seeds and plants can be purchased with SNAP. While she initially thought of creating an entirely accessible garden, instead ARISE decided to help create accessibility within the already existing garden.
"This is a beautiful idea," Culbert said as she watched Lowe's employees unload building materials from their truck at the garden site.
Culbert said back in the 1950s her grandparents had a beautiful garden and she's wanted to grow vegetables like they did ever since.
"I've never had a garden all my life," Culbert said. "Now I got one, I am so glad."
Two Lowe's employees came to the community garden with one raised bed already built, and then built one bed on site. Lowes also donated the dirt and mulch for the beds.
Vuillemot said this is great timing, because over the next few years nearly 20 handicap accessible units will be added to Melone Village and Lowe's has already expressed interest in helping create more raised beds in the future. Douglass said ARISE is also donating accessible garden tools to AHA.
"I'm so happy," Culbert said once her raised bed was filled with dirt and place inside the community garden. "Thank y'all very much."
Culbert immediately put a hook in the ground for her hanging strawberry plant and planted a row of cucumber seeds and a row of green pepper seeds in her plot with the help of a neighbor.
Accessible community garden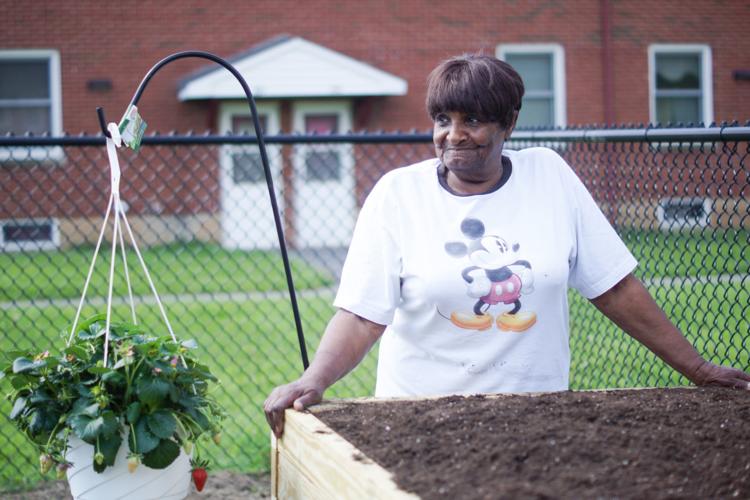 Accessible community garden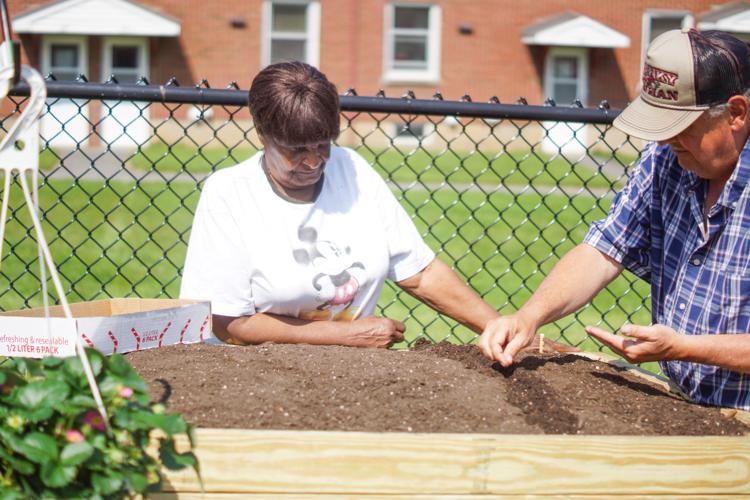 Accessible community garden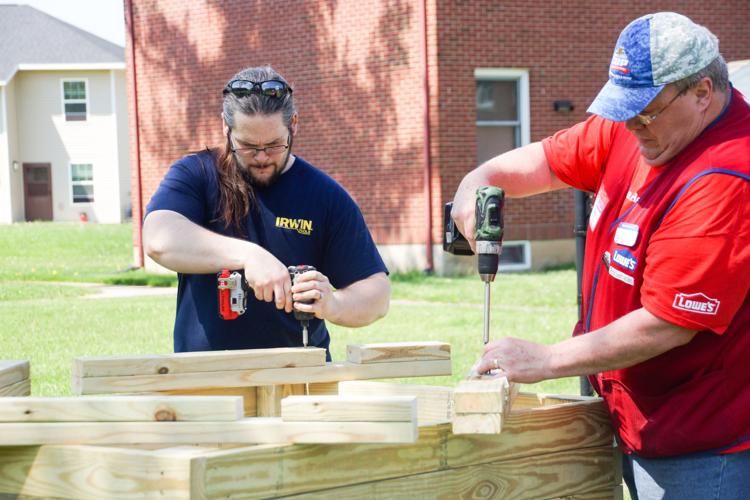 Accessible community garden
Accessible community garden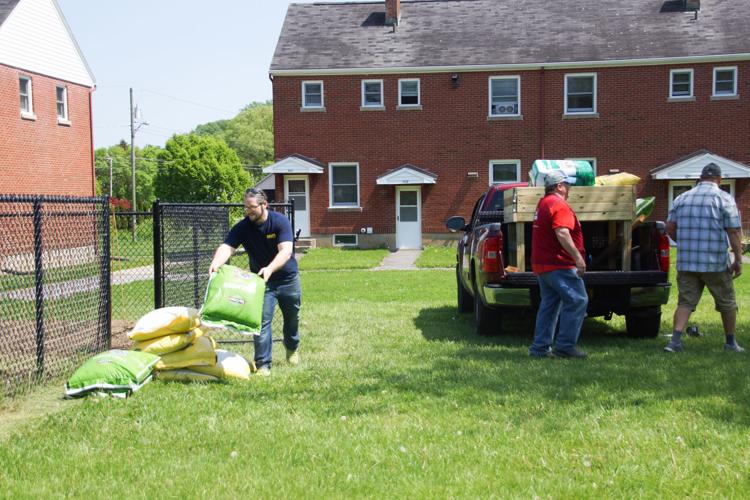 Accessible community garden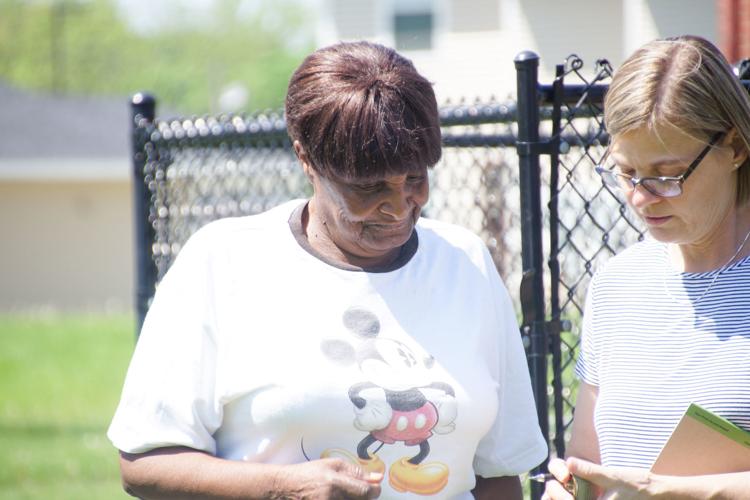 Accessible community garden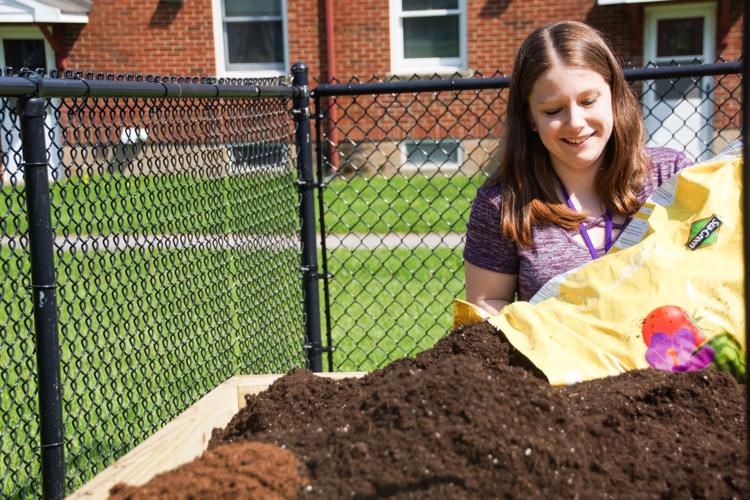 Accessible community garden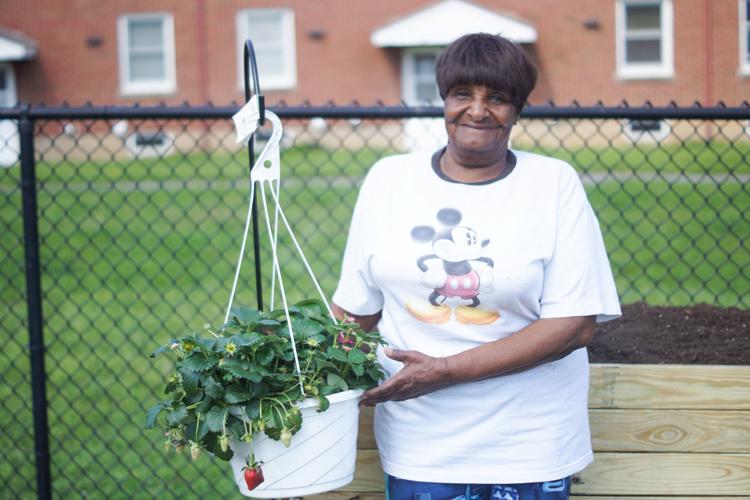 Accessible community garden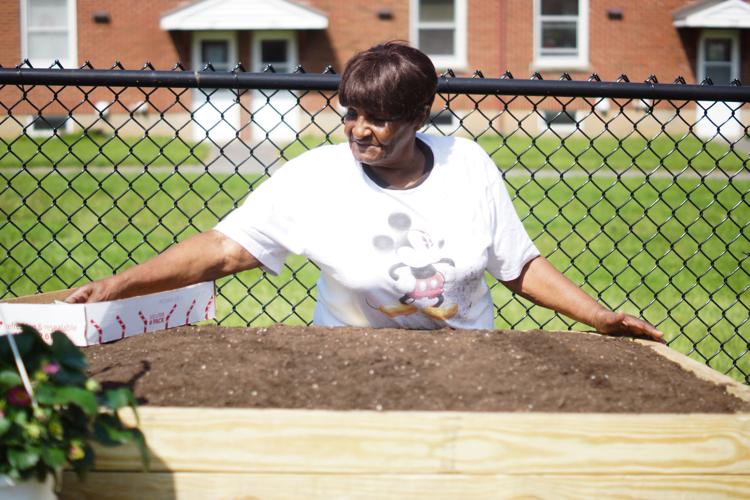 Accessible community garden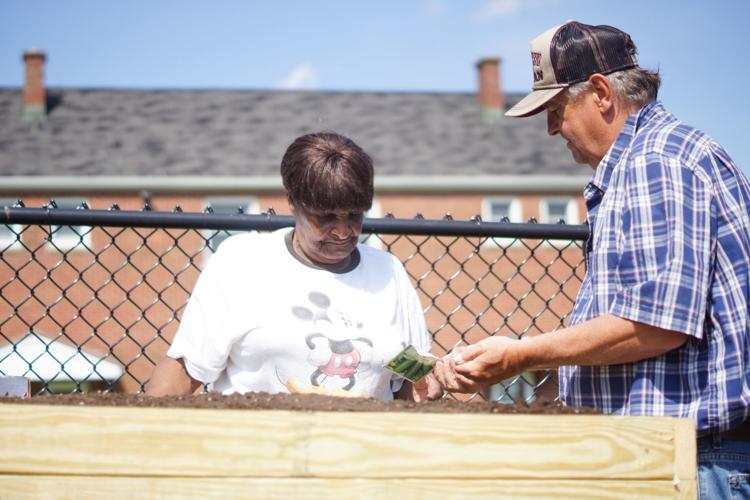 Accessible community garden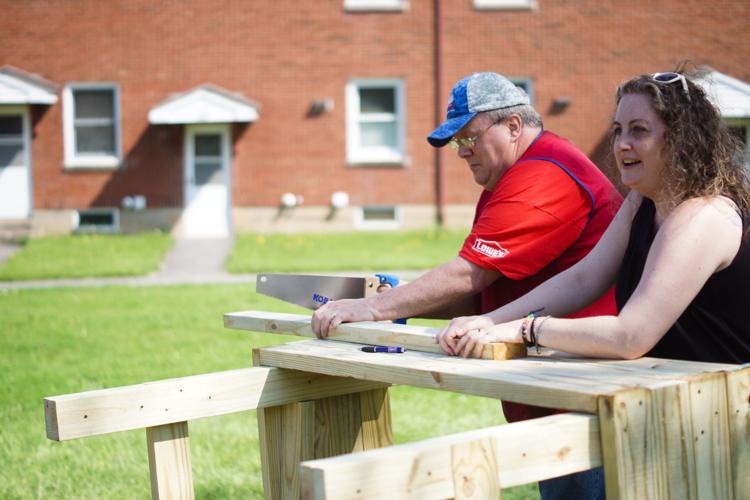 Accessible community garden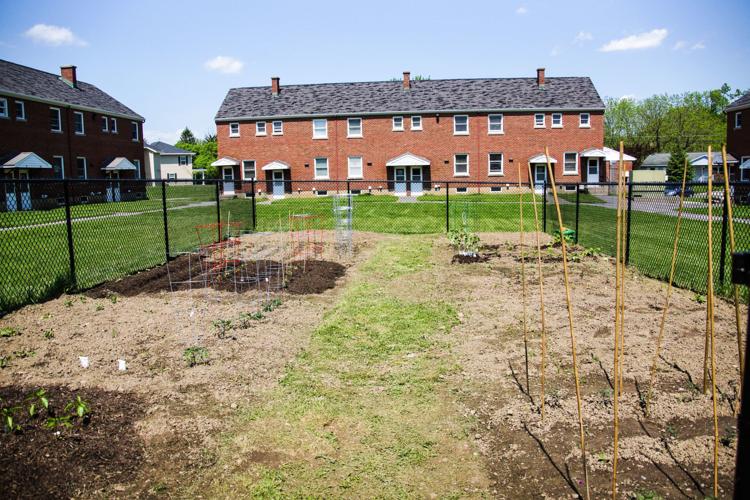 Accessible community garden