SKANEATELES — Skaneateles High School students expressed a deep sense of pride and gratitude for the community that raised them during their commencement speeches on Sunday.
Co-valedictorian Lucas Rathgeb opened his speech by thanking his teachers — those both in the classroom and those at home, including family and friends, "who have just been with us through the thick and thin."
Although the paper his speech was written on had become destroyed by the rain that began pouring as the ceremony opened, he told his classmates — and hundreds of others gathered on land and by boat — that the main encouragement he had was to "try to make the most of ourselves ... every single second."
Salutatorian Brady Iles also offered advice to her fellow graduates.
"Be inquisitive, be thankful, be determined, be yourself and most importantly, be the reason someone believes in the goodness in people," Iles said. "It is now your duty to go and explore and adventure to determine what it is you are passionate about so you can begin leaving your mark on the world."
Co-valedictorian Nicole DeRosa said that an important lesson for herself and all her classmates is to be able to learn from mistakes and then move on.
"A new beginning is on the horizon," DeRosa said. "We must store this pride we feel — on this glorious and rainy day — in our hearts ... I am certain that each member in this class is capable of greatness. We are the future, let's make it happen."
Those on land at Clift Park cheered and those in boats on the lake blared their horns as students finished their commencement addresses and 131 graduates' caps were thrown toward the sky. Before the caps hit the ground, the graduates were already making a dash for the lake — leaving their shoes, tassels, cellphones and more behind at their seats.
The class rushed into the lake to celebrate together, a Skaneateles High School tradition. After spending more than five minutes in lake, and even leading a "USA! USA! USA!" cheer, graduates began to trickle out of the water to give supporters and loved ones wet hugs.
"You know how they say that it takes a village to raise a child? That's what Skaneateles is," said Alicia Yowell, a great-aunt of a 2018 graduate. "It means everything to see Chloe (Payne) graduate."
Yowell added she was very proud of Payne and, even though she had to drive 12 hours to attend the ceremony, she "wouldn't miss it for the world."
Skaneateles Graduation 2018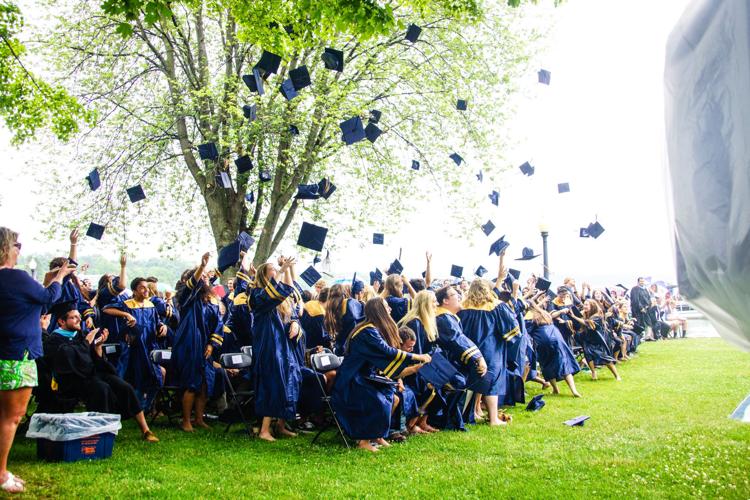 Skaneateles Graduation 2018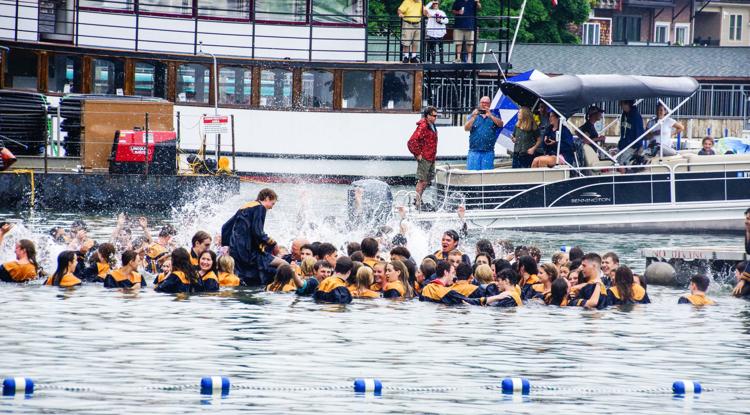 Skaneateles Graduation 2018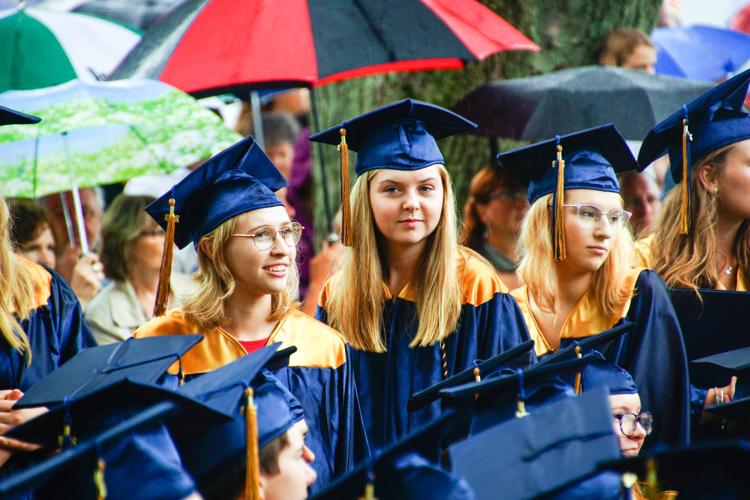 Skaneateles Graduation 2018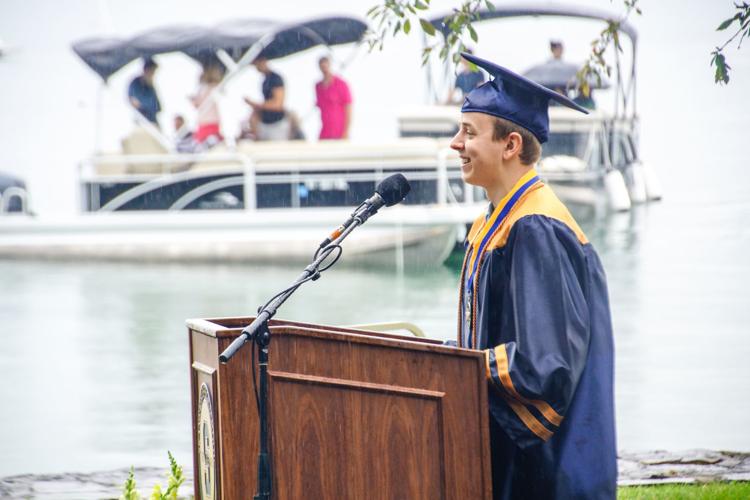 Skaneateles Graduation 2018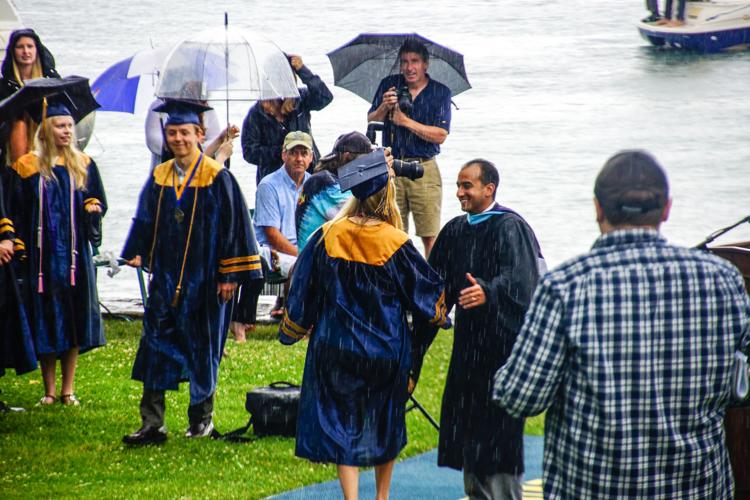 Skaneateles Graduation 2018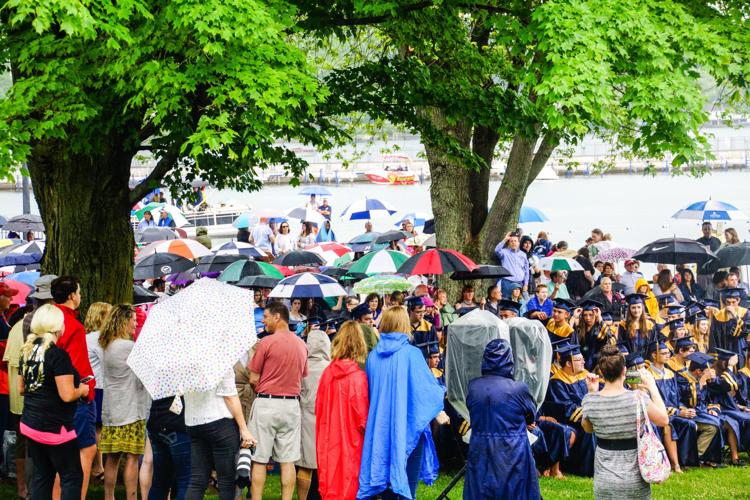 Skaneateles Graduation 2018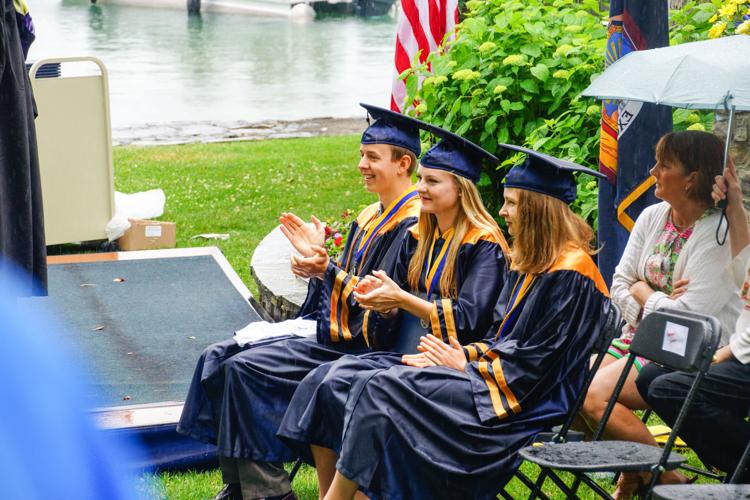 Skaneateles Graduation 2018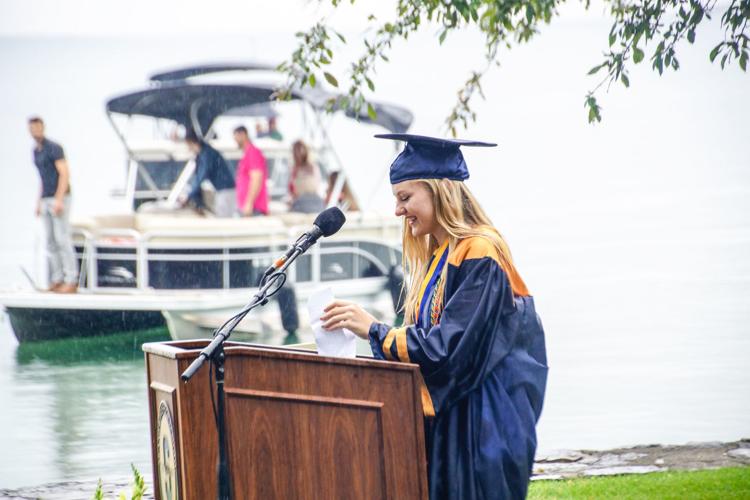 Skaneateles Graduation 2018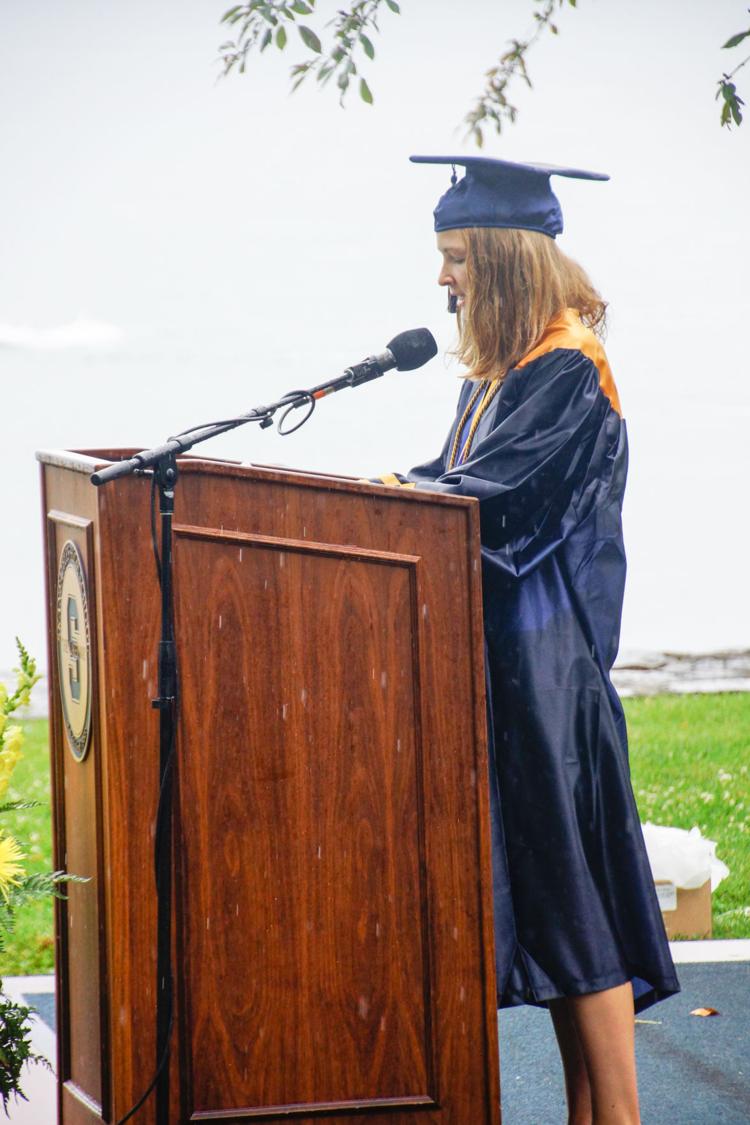 Skaneateles Graduation 2018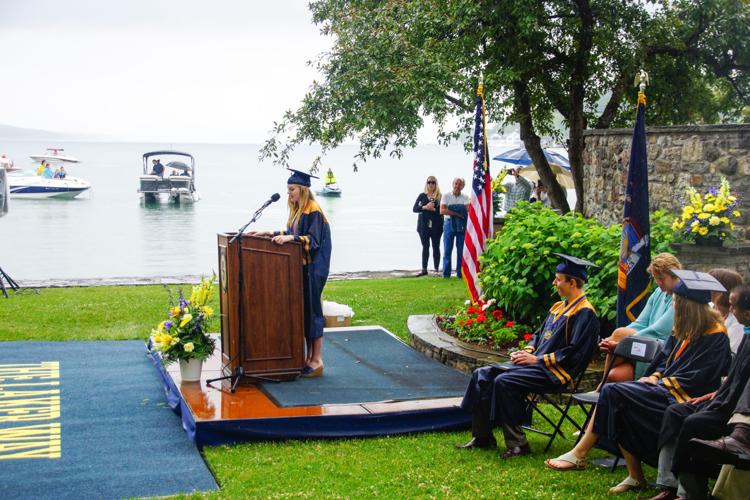 Skaneateles Graduation 2018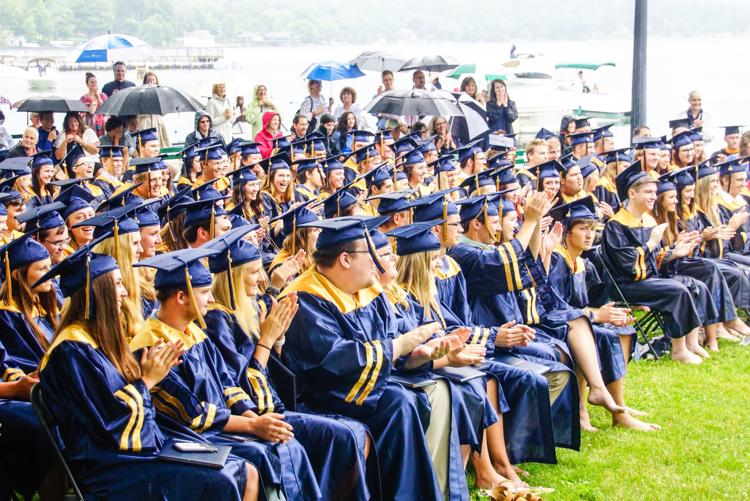 Skaneateles Graduation 2018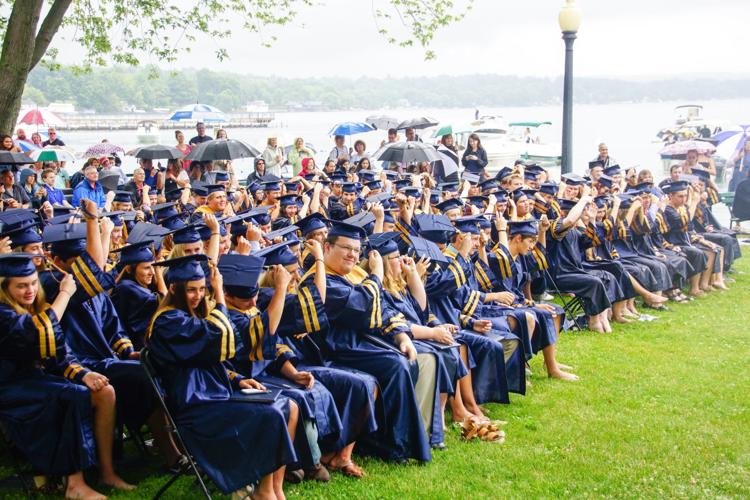 Skaneateles Graduation 2018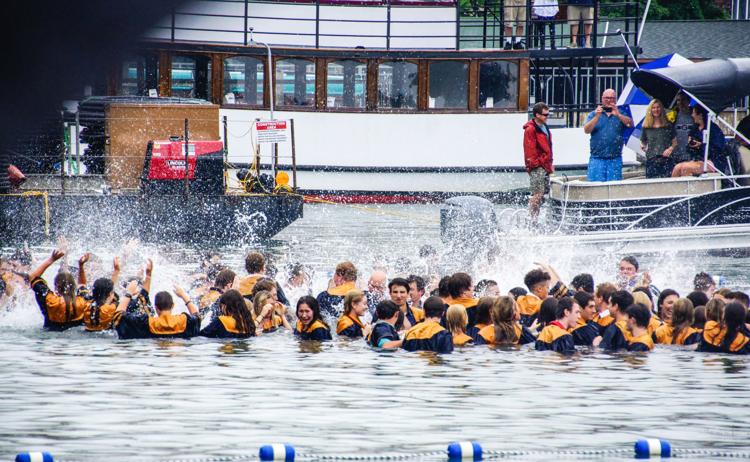 Skaneateles Graduation 2018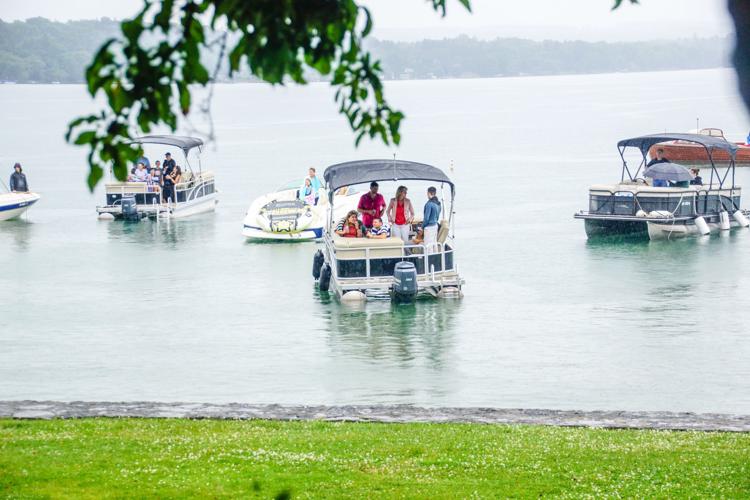 Skaneateles Graduation 2018