AUBURN — The Westminster Nursery school was remembered and celebrated with a special service at Westminster Presbyterian Church on Sunday morning. 
"Today is a special day, today we celebrate and remember 66 years — 66 years of Westminster Nursery School making a difference in the lives of hundreds of children and their families," the Rev. Patrick Heery said of the school that closed in July due to lack of enrollment. 
"We gather to celebrate what was, to grieve what is, and dream of what will be," said Linda Russell, the liturgist of the service and WNS Board Chair, during the call to worship.
"We remember with joy 66 years of children loved, taught and inspired," the congregation jointly responded. "We dare to believe that this is not an ending but a new season of ministry and education."
Soon after the call to worship, children were invited to the front of the church for a conversation with Heery following the reading of Matthew 19:13-14, where Jesus says to "let the little children come to me."
Heery told the children gathered around him that Jesus said they were some of the best teachers of all. Following more discussion, Heery and all the children took a moment to stand up, face the congregation and together shout a "thank you," on the count of three, to everyone involved with WNS over the years.
"One of the best ways that we can remember and celebrate is by telling stories," Heery said after expressing thanks as he invited some individuals involved in the life of the school to share some words.
Former directors, alumni and WNS board members then shared reflections on their experience with the school.
"When we came to Westminster to work, we hit the jackpot of jobs," said Marcia Baker, a former WNS director. "This was our home away from home, and we loved it everyday."
"The children we have taught may not always remember us as they get older, but they will always have a part of us inside of them. The part that gave them hope and love and taught them to believe in themselves," said Tracy Blair, the WNS Director at the time it closed. "They became more than just our students, they were our children. And their families were our families, too," she said through tears.
"Change can be scary, but it can also be creative and life giving. The God we love and we worship says, 'I'm about to do a new thing,'" Russell shared.
Heery recognized the five speakers who shared were only a small representation of the many involved in WNS over the years and invited all former teachers, board members, parents, grandparents, volunteers and graduates to the front of the church to receive a blessing. He thanked God for all the individuals that taught and showed the love of God to more than 3,000 children throughout the years.
"May they go in your peace knowing that they stay in our hearts," he prayed as he closed the blessing.
After sharing from Isaiah 43 during a scripture reading, Heery explained that in the passage the prophet Isaiah was inviting people to look beyond a moment of despair and to remember their hope in God and that "the love of God was enough."
"God is doing a new thing. Even as we close the doors of Westminster Nursery School, we open those same doors for our new REACH ministry determined to reach the children and youth of this community who have been abandoned to the margins," Heery said. "It is a ministry that will advise LBGTQ youth and children — of all races, of different abilities and disabilities, foster kids and so many others — will find here what children found for 66 years — a home, where they know they are safe and wanted."
Westminster Nursery School remembrance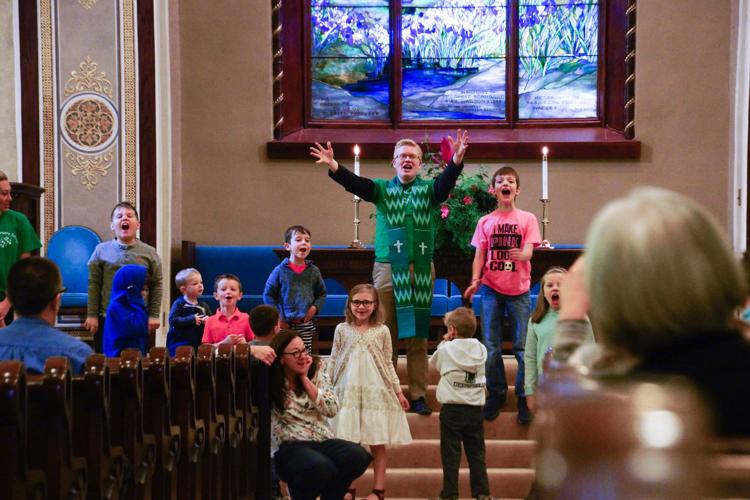 Westminster Nursery School remembrance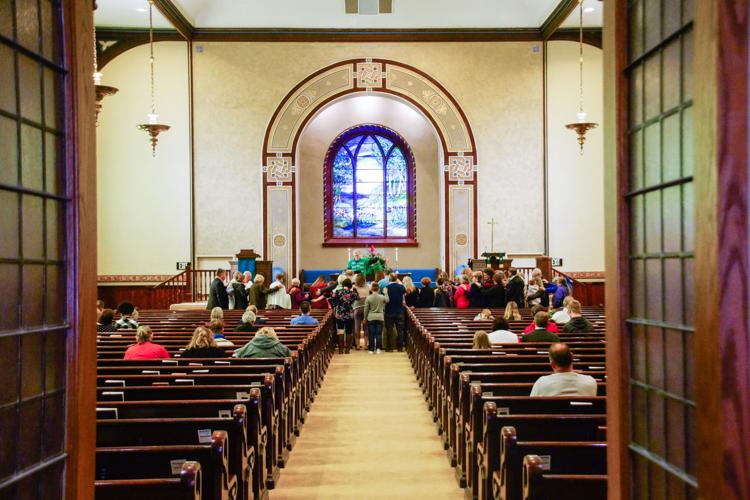 Westminster Nursery School remembrance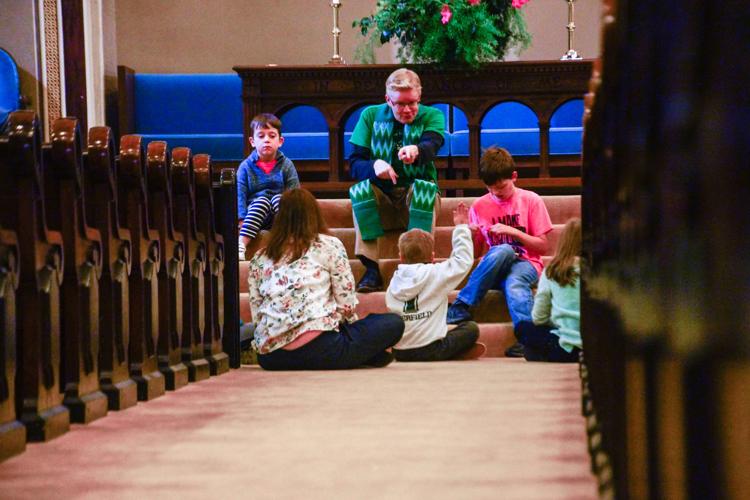 Westminster Nursery School remembrance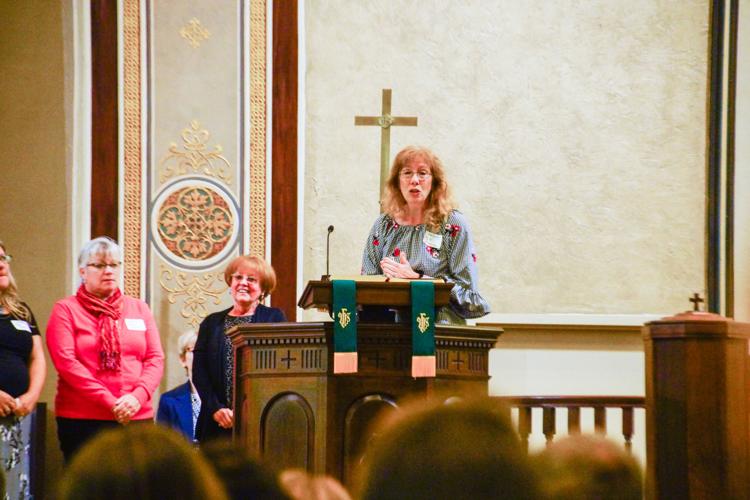 Westminster Nursery School remembrance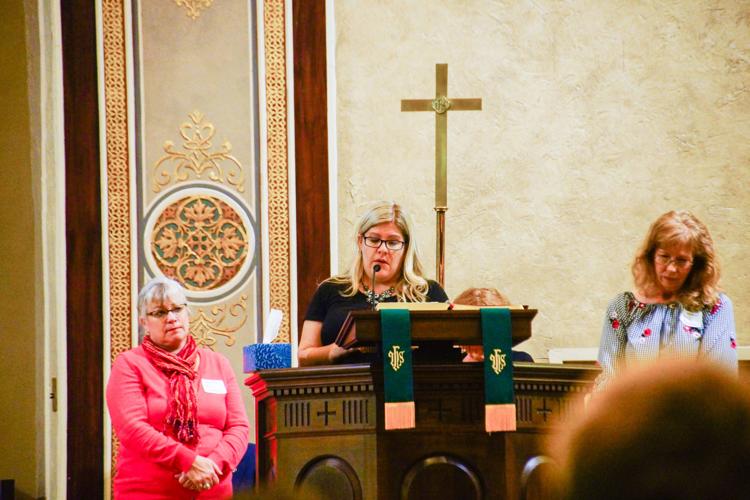 Westminster Nursery School remembrance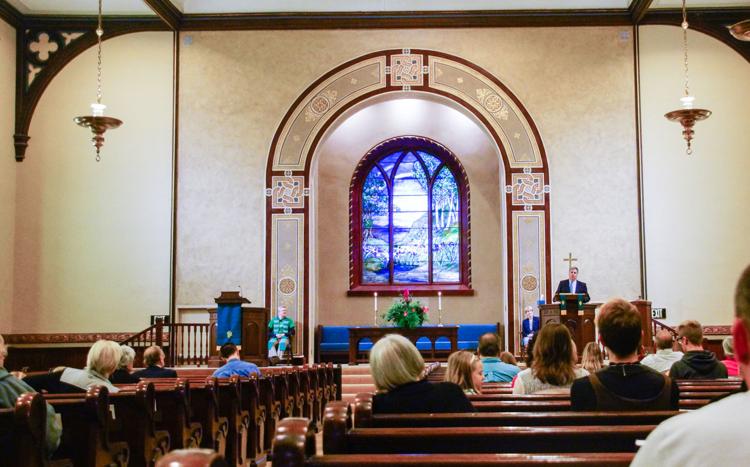 Westminster Nursery School remembrance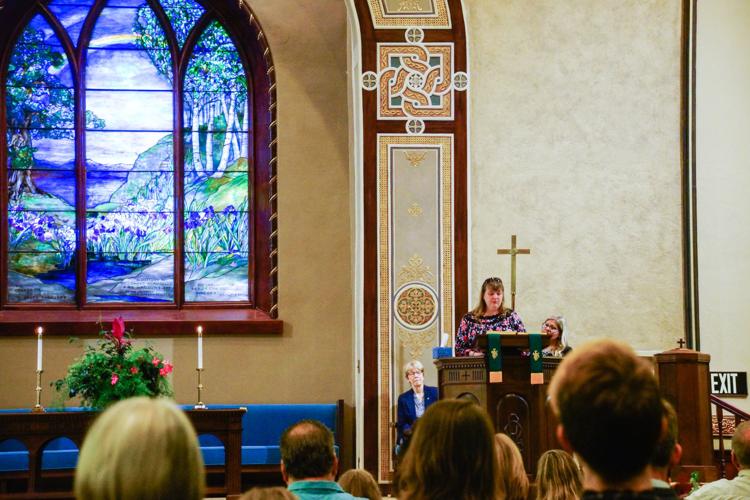 Westminster Nursery School remembrance