AURELIUS — Gerald Servais had never been to a prom before attending the Night to Shine event in Aurelius Friday.
Wearing a black suit, blue tie and shy smile, Gerald said he didn't go to his high school prom because he wasn't very popular. His designated partner, or "buddy" for the night, Stacey DiFabio, said he didn't need to worry about that.
"He's pretty popular tonight," Stacey said of Gerald. "All the ladies have been looking at him."
Gerald, who was in a long line to get his picture taken that nearly stretched out to the dancing area, had he was excited to "get my dancing on."
"I've never had a prom experience before, and I wanted to come out and see how I liked it," he said. Gerald said he was having a good time.
The Night to Shine prom night experience for people with special needs was held at Fingerlakes Mall as part of a worldwide event sponsored by the Tim Tebow Foundation.
The local event coordinator, Chad Mitchell, said the evening included a sensory room and a room where guests could get their hair, nails and make up done. Once a guest arrived, they were paired with a buddy. Guests were greeted with jubilant cheers by a "red carpet crew," as volunteer Jessica Kent said, and each guest was crowned prom king and queen at the event.
Chad said the event was an opportunity for people with special needs "to know how truly special they are" and to know that they are "loved by God." Chad said early in the night that he anticipated around 700 people at the event.
"Once you've done this, you can't not do it again," Chad said of the event.
Guest Anthony Granato eyed the room fervently at one point for his girlfriend, Julianna Johnson. Anthony's mother, Kim Granato, said she was just there to see Anthony off and that it was important that her son be there independently with Julianna, Anthony's buddy Lucas Ferrin and other friends. 
Lucas, who knew Anthony from his time as a special education aide at Auburn High School through Cayuga-Onondaga BOCES, said he was enjoying the event.
"They just go have fun, they don't care who's watching," Lucas said of the guests.
The sounds of everyone from ABBA to Lady Gaga to Elvis Presley could be heard, with people swarming the dance floor. Two of the several people cutting a rug were Michael Nidison and Kathryn Smithler. Michael, who shook hands with people throughout the night, said why he wanted to come to the event.
"To dance!" Michael said with a mile-wide grin while raising his hands to his chest.
Melisa Earl held up a small sign that said #SLAY" while getting her picture taken. Matt Noll and Eddie Wilson held doors for people throughout the night despite the blowing, frigid wind. 
"It just feels good to see everyone have fun and have a good time," Eddie said.
In the room where the hair, makeup and nails were being done, makeup artist Rachel Sheer said she loved the color of Sara Hutchings' nails, which were lavender with sparkles.
Makeup artists Jen Holmes and Val Hilton said their favorite part of the event  was watching guests' faces light up once they spotted themselves in the mirror.
"A little glitter can make a big difference," Val said.
Night to Shine 1.JPG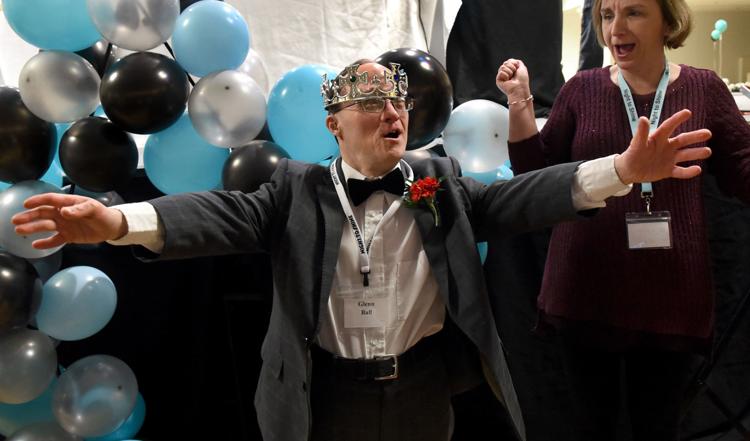 Night to Shine 5.JPG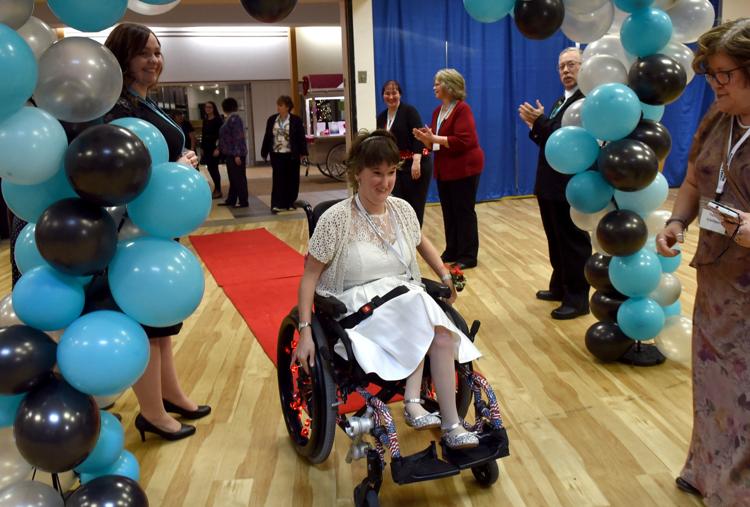 Night to Shine 2.JPG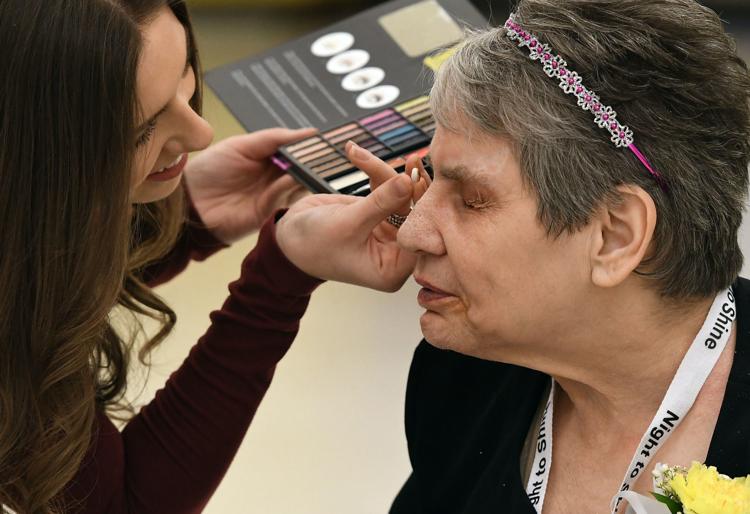 Night to Shine 3.JPG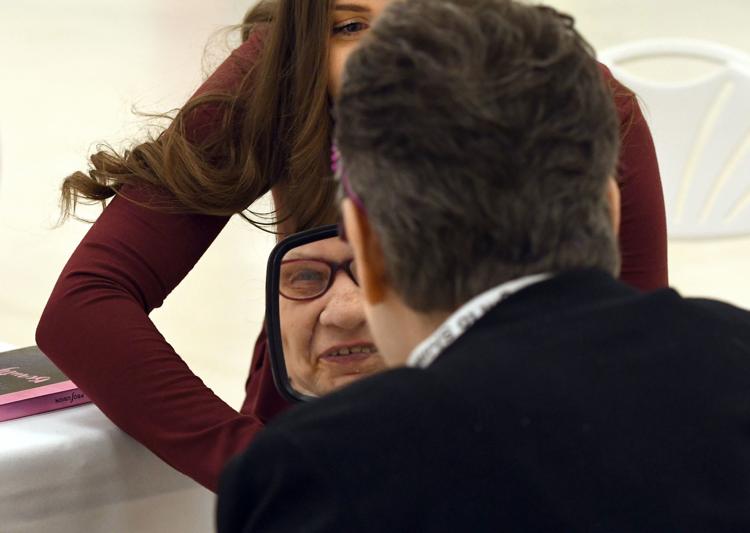 Night to Shine 4.JPG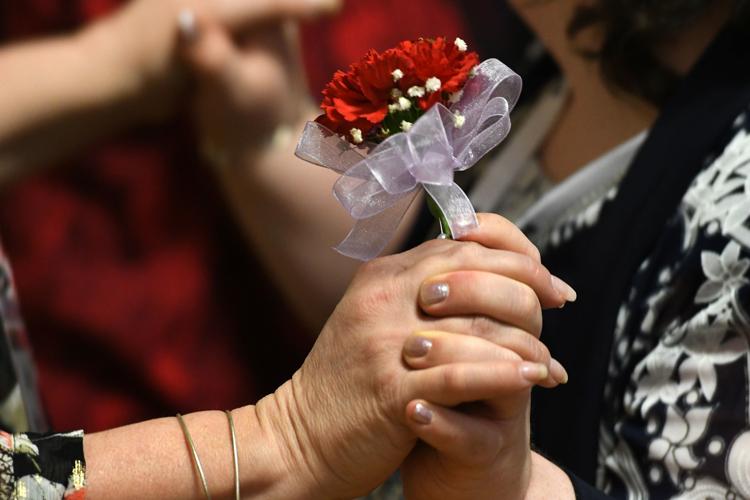 Night to Shine 6.JPG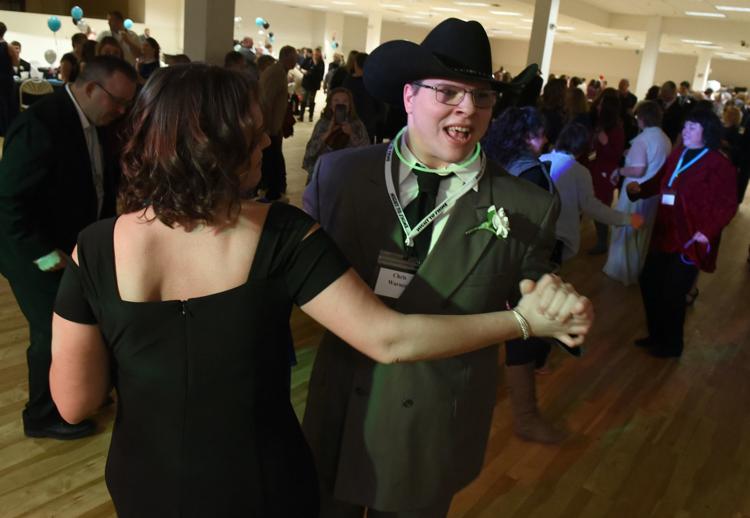 Night to Shine 7.JPG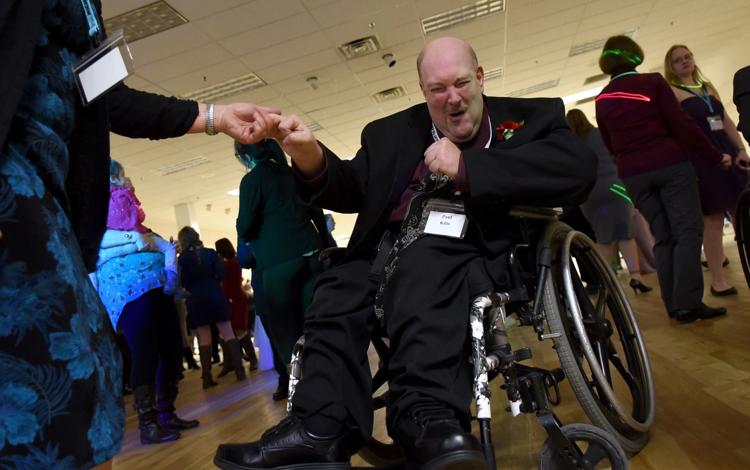 Night to Shine 8.JPG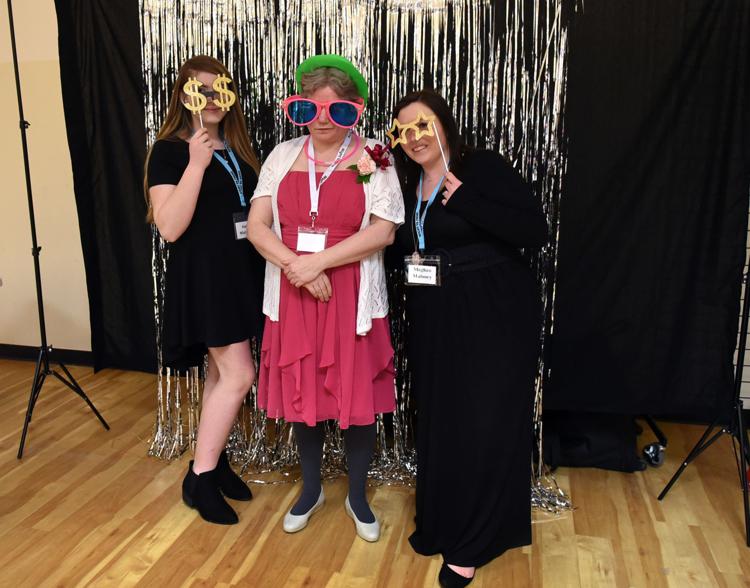 Night to Shine 9.JPG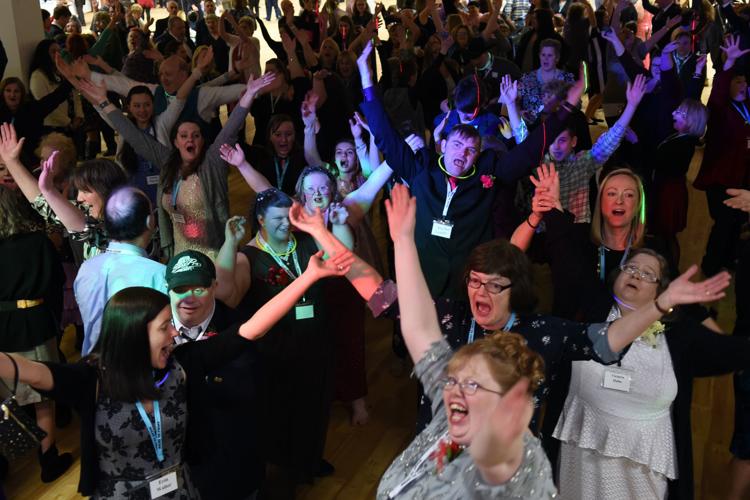 Night to Shine 10.JPG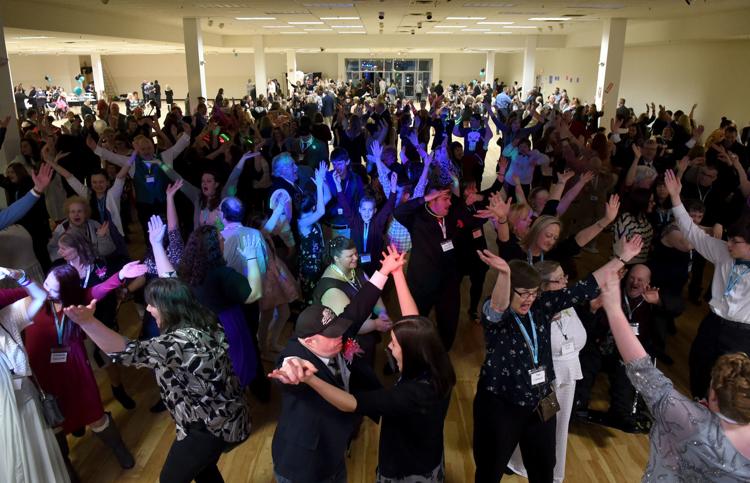 Night to Shine 11.JPG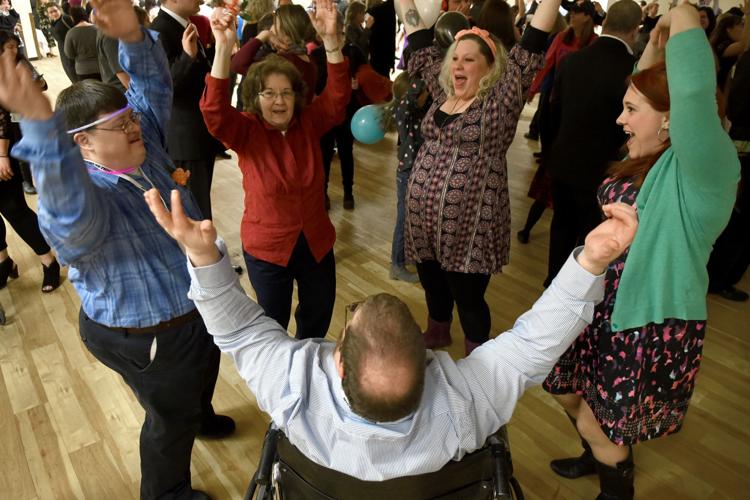 Night to Shine 12.JPG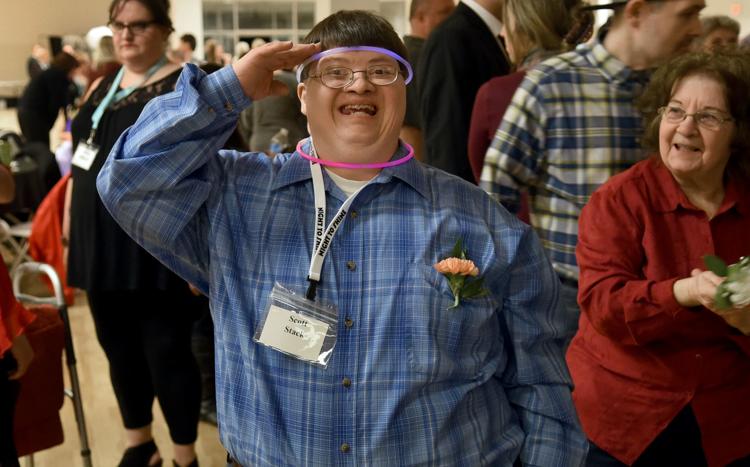 Night to Shine 13.JPG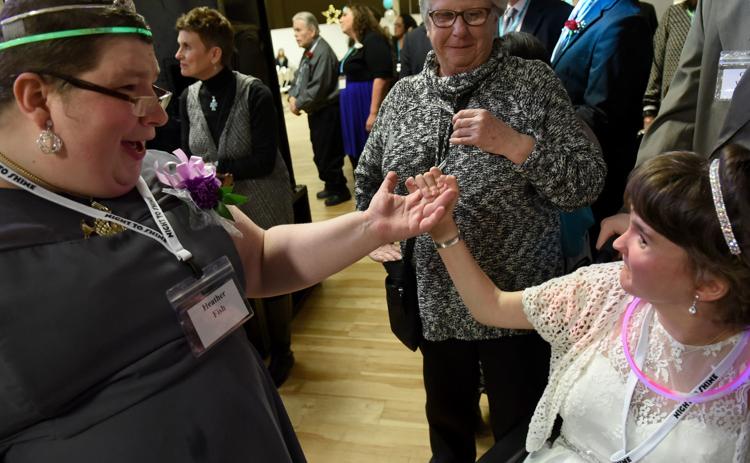 Night to Shine 14.JPG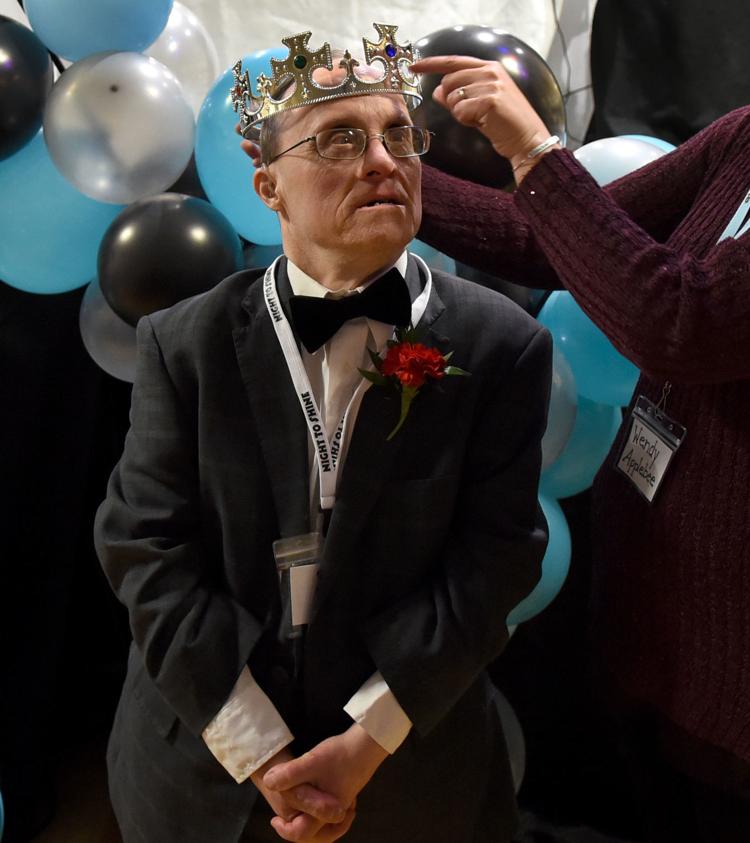 Night to Shine 15.JPG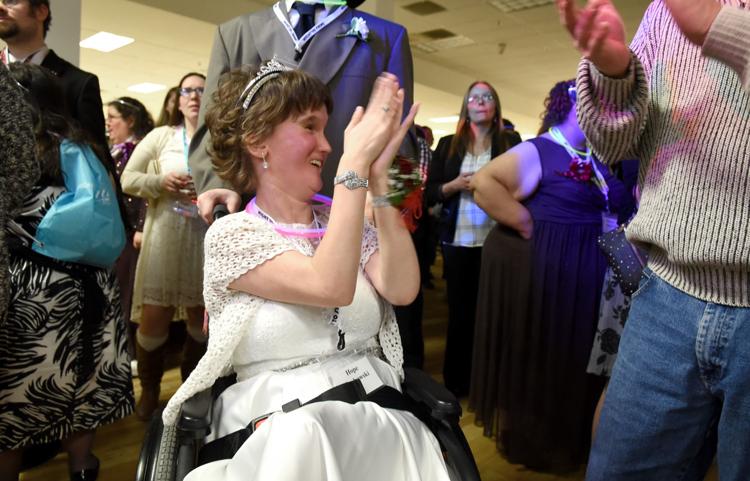 Night to Shine 16.JPG
Night to Shine 17.JPG