SYRACUSE — The Auburn Maroon Vanguard Marching Band crowned its season with its best performance of the year on the Carrier Dome field Sunday afternoon.
Auburn's marching band was one of more than 50 schools to perform in the Dome on Sunday during the 2018 New York State Field Band Conference Championship Show. The first performance began at 8 a.m., while the last was scheduled for nearly 10 p.m.
"In general ... much of our district has been very close this year," said Auburn High School Director of Bands Michael Miller. Expecting bands in Large School Division 3 — which Auburn is in — to be very close in score, Miller compared the anticipated scores to a photo finish for a 50-yard dash.
"It just comes down to the judges' opinions on that particular day," Miller said. "It should be a good finish."
Miller explained that Auburn's show, titled "Rage Against the Machine," had three different songs that were representative of the Industrial Revolution, education reform and the French Revolution. All arranged by Miller, the band opened with "Raging Machines" by Brian Balmages then moved to "Another Brick in the Wall" by Roger Waters before closing with "On My Own" and "Do You Hear the People Sing" by Alain Boublil and Claude-Michel Schönberg.
"It was absolutely the best performance of the year," Miller said after Auburn's performance. "It was a great way to finish the season."
He said the "planets were all in alignment" in terms of the band's music and visual aspects. Immediately following the show, he wasn't sure where Auburn stood in terms of scoring but said "the numbers only mean so much" and what's more important is "the community, the family aspect of what we do."
"I think it went really well," drum major Vienna McCall, a senior at Auburn High School, agreed. "There was a lot of stuff that we did really well here that we haven't done great on before and we improved so much."
"The tears were rolling," said fellow senior and drum major Jenna Nila following the performance. She added that she was "sad and happy, excited, nervous — everything. But there's no feeling to just stepping out on that floor, honestly."
"So many emotions just come at once," added McCall. "Just seeing everyone in the stands and being on the field, it's crazy."
Nila added that the marching band is "lucky" to be able to walk out on the Dome floor every year to compete in state championships.
Auburn's marching band, the smallest in their division, ended up placing seventh in the Large School Division 3 with a final score of 72.5 out of a perfect score of 100. Division scores ranged from 71.15 for eighth place to 83.25 for first place.
Without question, Miller said, the band can go home knowing they gave it their all.
"We gave it everything," Nila said of the performance. "It may have ended, and it's bitter-sweet because, you know, we'll never perform all together ... but even after the season's over, we have our Vanguard family which is a nice thing."
Gallery: Auburn Vanguard Marching Band Competes in state championship
Auburn NYS band championship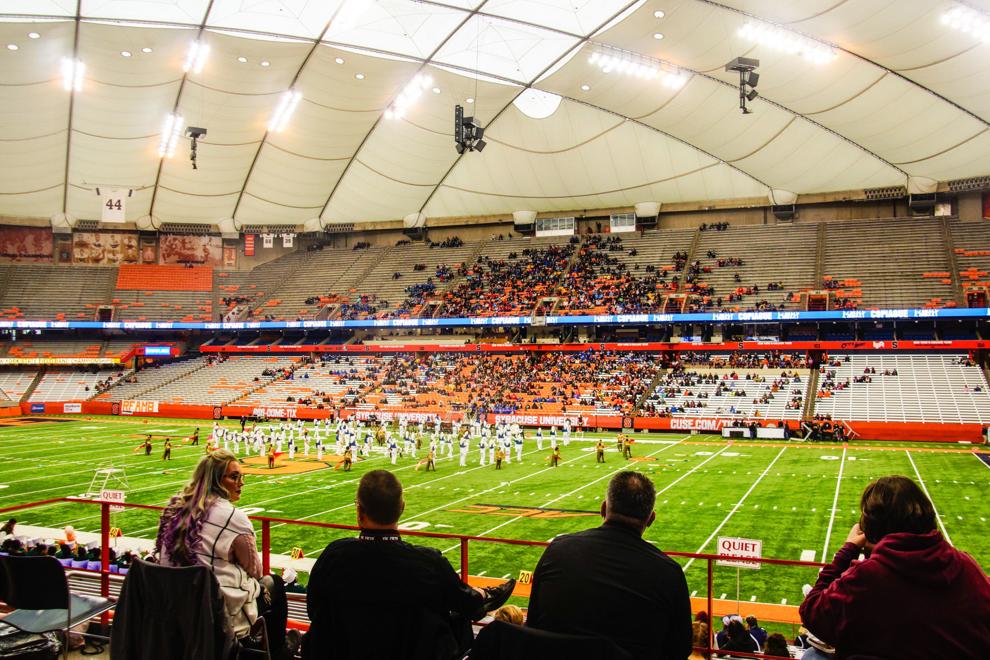 Auburn NYS band championship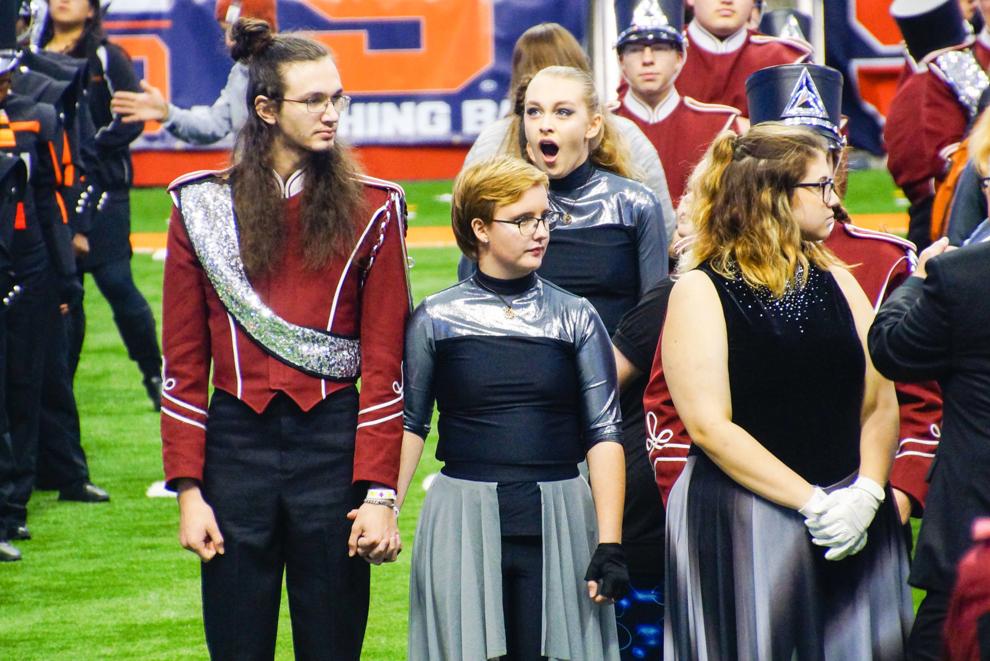 Auburn NYS band championship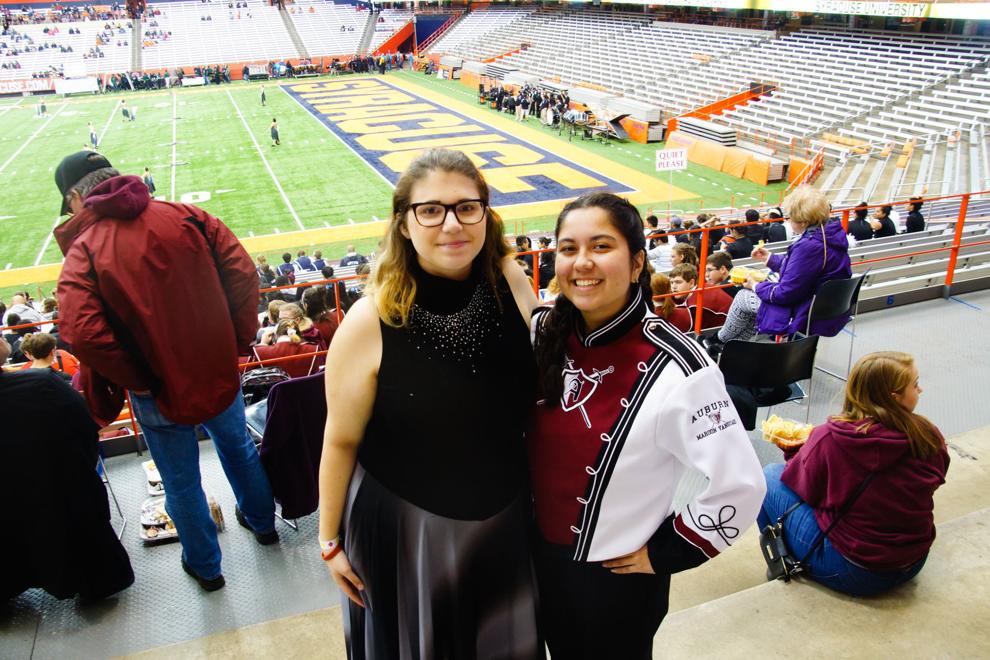 Auburn NYS band championship
Auburn NYS band championship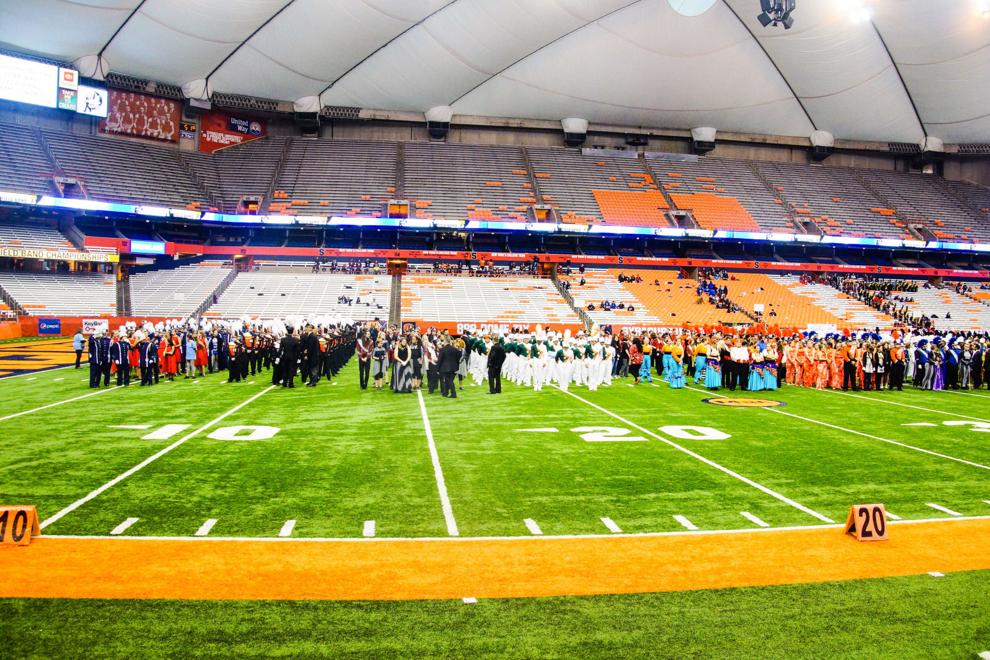 Auburn NYS band championship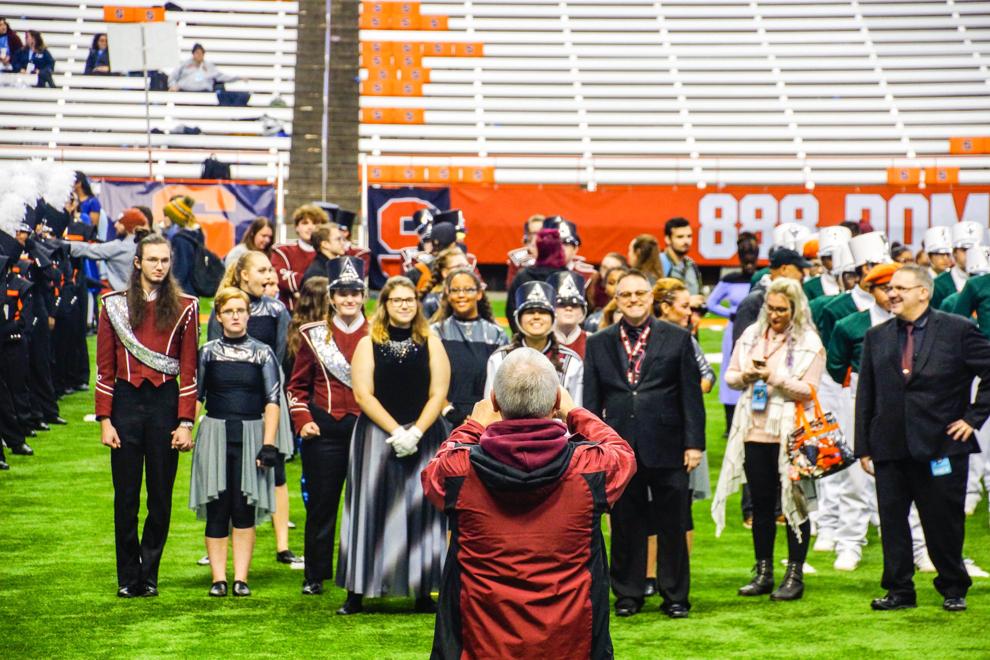 Auburn NYS band championship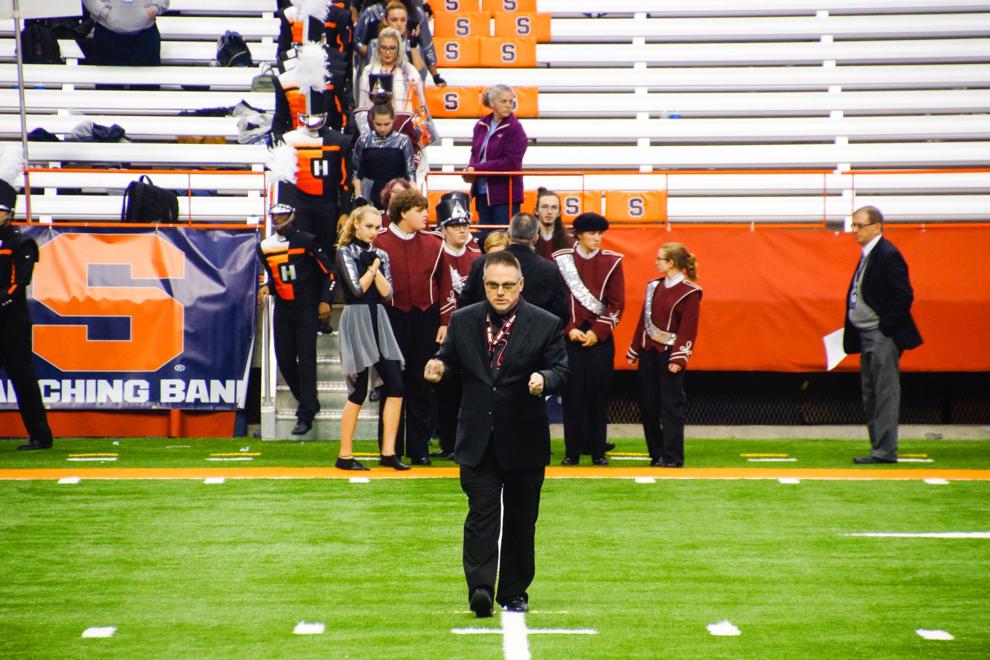 Auburn NYS band championship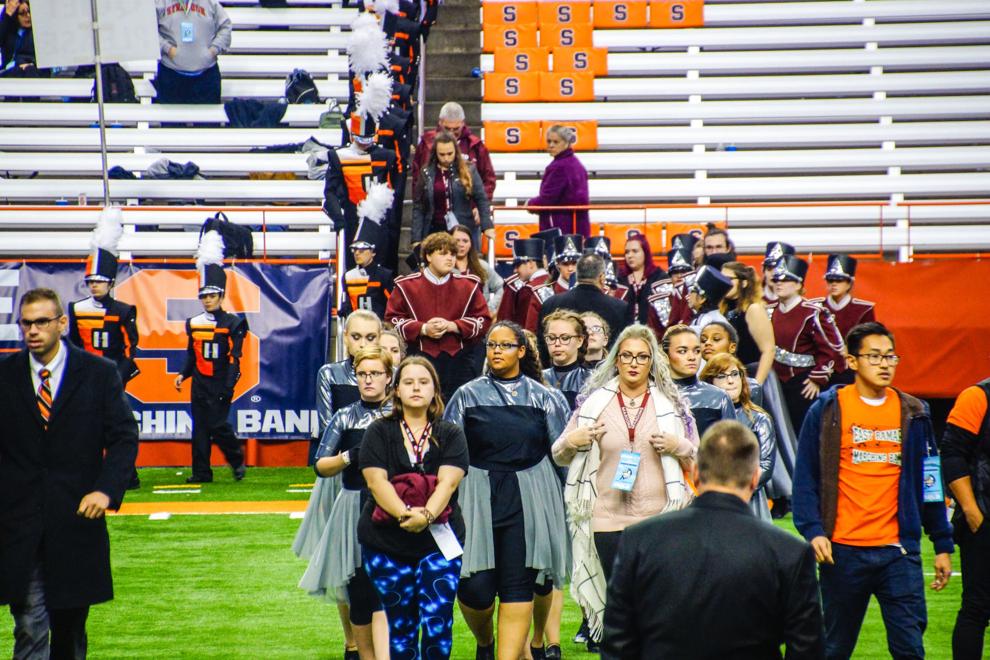 Auburn NYS band championship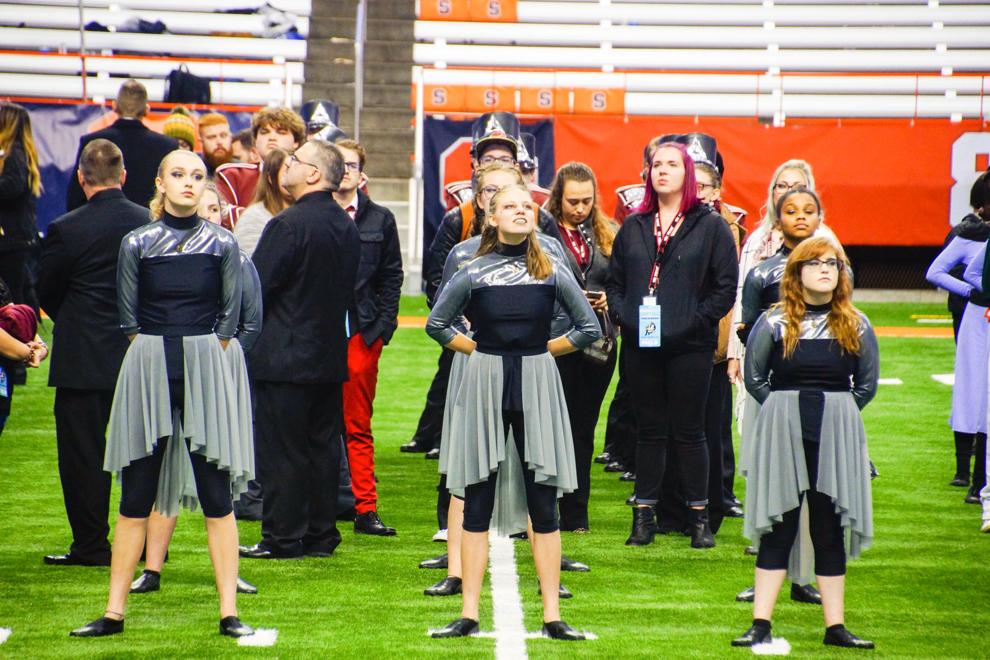 Auburn NYS band championship