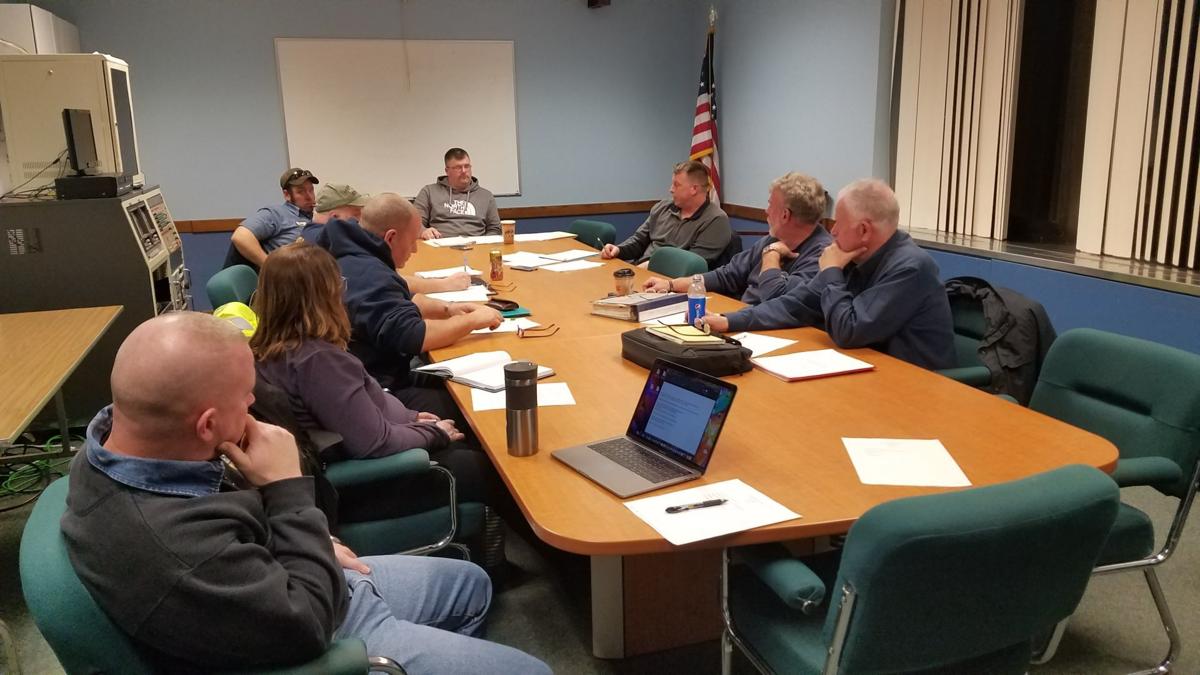 AUBURN — While the search for a new director of emergency services for Cayuga County gets underway, remaining staff at the Emergency Management Office are working to maintain continuity of operations in the department, although some county fire chiefs feel left in the dark.
Since then, the department's fire coordinators and other part-time staff have been working to keep the office functioning, according to several coordinators Monday at a meeting of the Cayuga County Fire Advisory Board.
Coordinators have met several times recently to discuss how to maintain office's functions, such as managing grants or scheduling training for fire department personnel, Fire Coordinator and Auburn City Manager Jeff Dygert said.
"We're looking at continuity of operations right now, trying to get things done," Dygert said.
County Administrator J. Justin Woods said the fire coordinators had "stepped up in a big way" to keep the office working, and that the EMO is fully prepared to respond to emergencies as necessary, and state-level resources are on standby should anything exceed current capacity.
However, several local fire chiefs in attendance at the meeting expressed concern at what they said was a lack of communication between the EMO and their departments regarding operations.
"We're left in the dark," New Hope Fire Chief Pat Merical said, asking if there was any way for coordinators to keep chiefs informed of work in the office.
Dygert said there was an internal document for fire coordinators delineating specific subject matters they would essentially specialize in during staffing changes which could be shared among the chiefs.
Additionally, Woods said there would soon be an email address shared between all the coordinators that chiefs could write in to with questions and comments.
To bring the office back up to speed, a recruitment brochure soliciting applications for a new director of emergency services had been posted to the county website and shared with other groups like the New York State Association of Counties.
Woods said he would soon put together a search committee for the position that would include one representative from Auburn's fire department, one volunteer fire chief, one from the ambulance service, and several others from other agencies that interface with the department.
"We're trying to put together a broad committee that has strong representation from the fire committee but also all of the other areas that emergency management works with," Woods said.
Already, Woods said he had Dygert and Weedsport Fire Chief and Deputy Fire Coordinator David James in mind for the fire representatives on the committee.
Moravia Fire Chief Mark Strong asked if any search committee members could be "true volunteers," and not be employed by the county in any way, though he said he had "utmost respect" for James.
While Woods said there was no conflict of interest in placing county employees on search committees — something often done to make use of their relevant expertise — he said he had been mindful to include James as a volunteer rather than paid chief.
Once a new director is brought in, they would be responsible for making hiring decisions to re-staff the rest of the office, Woods said.
After the search committee reviews applications and candidates, Woods would take their recommendation to the Legislature's Judicial and Public Safety Committee and later the full Legislature full approval.
Staff writer Ryan Franklin can be reached at (315) 282-2252 or ryan.franklin@lee.net. Follow him on Twitter @RyanNYFranklin