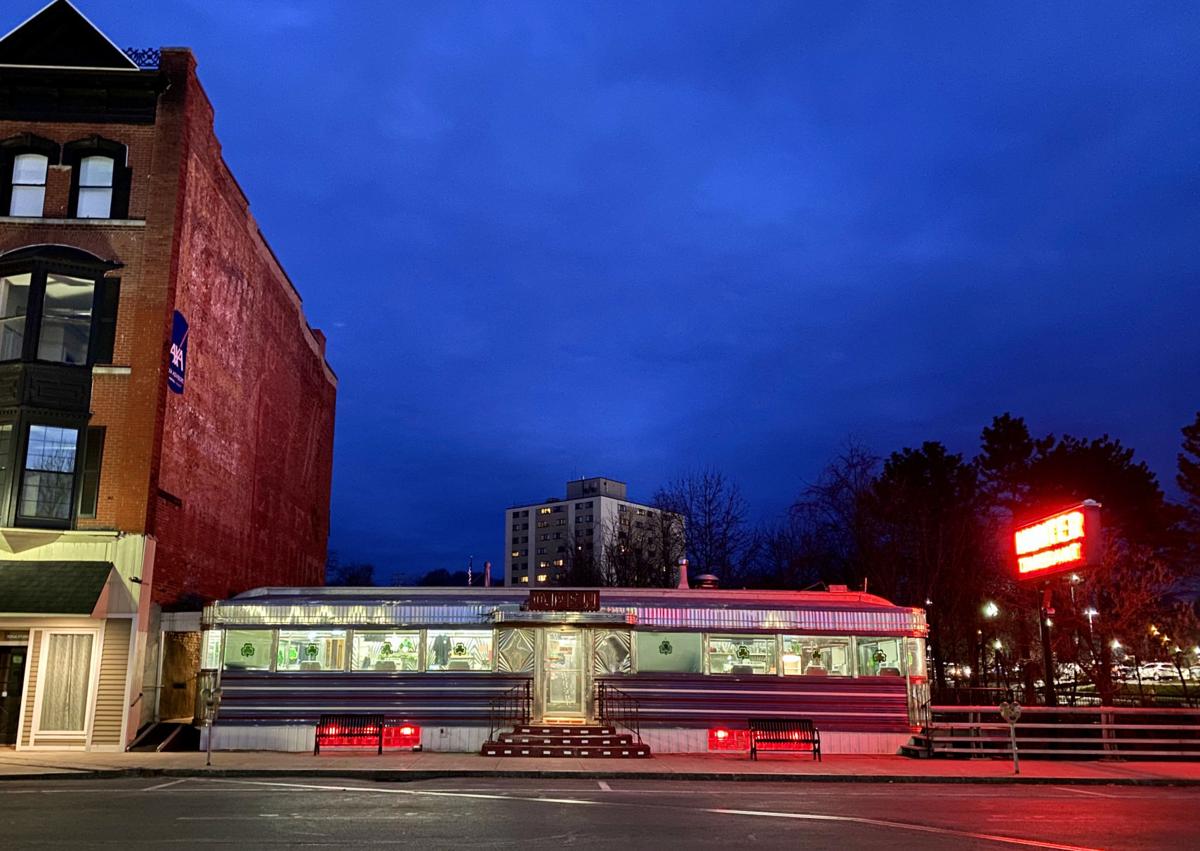 New York state's ban on certain businesses during the coronavirus pandemic is less than a day old, but many in the Auburn area are already bracing for impact as they try to adapt.
The ban, announced early Monday by Gov. Andrew Cuomo and enacted at 8 that night, applies to movie theaters, gyms and casinos outright. Bars and restaurants are limited to takeout services.
Businesses and other spaces not covered by the ban, including social gatherings, are limited to a capacity of 50 people.
Before the ban, gatherings of more than 500 people were prohibited and spaces with capacities of less than 500 were limited to 50% of that number. The state announced that rule Friday, and enacted it that night. Auburn Fire Department Duty Chief Mike Grady said Monday that the department made only one visit to enforce the capacity rule last weekend, to Parker's Grille & Tap House, and no penalty was issued.
Grady said he expects most businesses will voluntarily comply with the state's efforts to enforce social distancing in order to slow the pandemic. 
"It's going to be difficult for everybody, but as long as we're all doing what we're supposed to be doing, we'll get through it," he said.
Monday, as the new ban was about to take effect, several Auburn bars and restaurants announced takeout and/or delivery services on social media, including Hunter Dinerant, Balloons, Kosta's and Gusto Italiano. All Cayuga County breweries and at least some wineries are offering takeout beverage sales as well. And chains with Auburn locations are doing the same through services like DoorDash and Uber Eats.
Other affected businesses are addressing the ban more creatively. For instance, Auburn Public Theater, which had to cancel or postpone all its programming for the next month at least, is livestreaming its Tuesday Nite Mic on Facebook Live tonight. And those with subscriptions to the Auburn location of Planet Fitness can now livestream free workout classes from their homes. 
However, not every affected business in the area can keep its doors open. And one of them, Moondog's Lounge owner Lynn Stillman, is trying to anticipate the ripple effects of being closed for the near future.
Stillman said she closed the downtown Auburn bar and live music venue during the state's ban because while Moondog's serves food, that's not what drives business there.
Though Stillman also teaches at Casey Park Elementary for a living, she still doesn't expect Moondog's to survive more than a month without being open. She not only has to continue paying back loans she obtained to open the business, but also utility bills and rent to the building's owner, R&M Real Estate. Businesses also have to pay their New York state sales tax by March 20, she noted.
Stillman is hopeful the state will provide some sort of relief or extension on the sales tax. And like many, she's waiting to see what forms of assistance the government may provide to people and businesses as life effectively grinds to a halt during the pandemic. But she understands that she can't just stop paying people like R&M, she said, because they have bills to pay, too.
"It's a domino effect for everyone," she said. "I have sales tax money for the 20th, but then I won't have money to pay my vendors or my lease."
At Moondog's, that domino effect will hit a few people, Stillman said. She has four employees she can't pay. Tuesday, before she spoke to The Citizen, she had to send away her beer and liquor vendors with no business. And then there are the musicians. While many who perform at Moondog's and elsewhere in Auburn have day jobs, many others rely on the money they make from regular gigs, Stillman said.
Stillman said she hopes that when downtown Auburn is fully open for business again, it celebrates with an event like the music festival for Art Wenzel that packed the streets in 2016.
"We need a celebration like that whenever we get through this to boost downtown," she said. "If people follow the directives, we can get this under control as soon as possible."
Concerned about COVID-19?
Sign up now to get the most recent coronavirus headlines and other important local and national news sent to your email inbox daily.