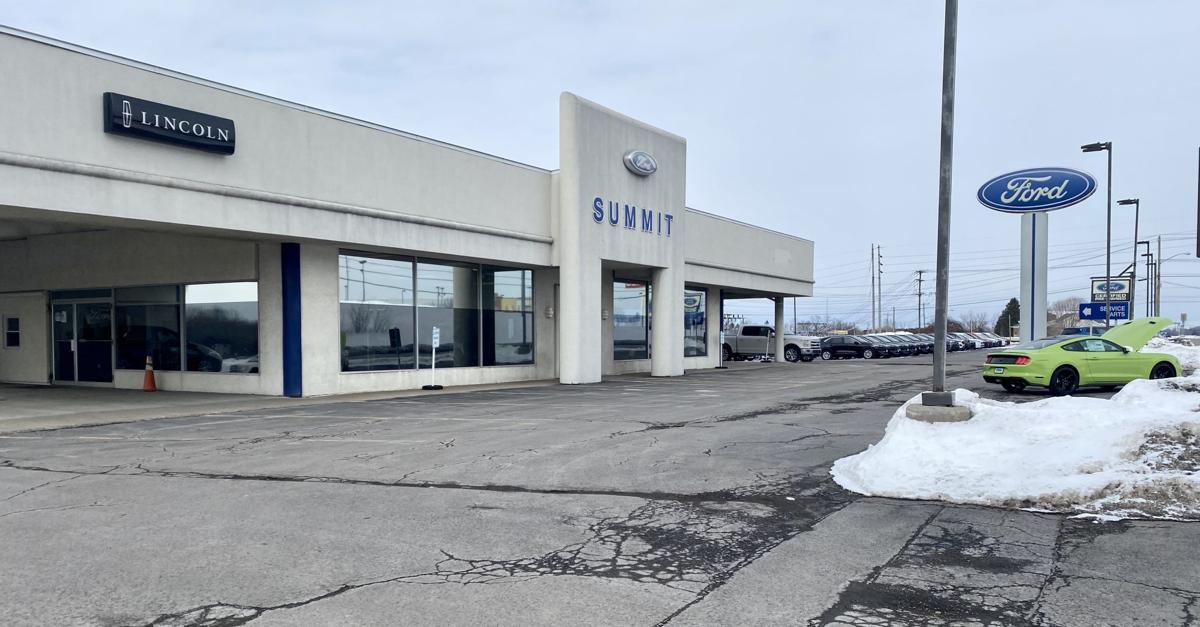 The keys to another auto dealership in the Auburn area have changed hands.
Bidleman Auto Group, of Orleans, has purchased Summit Ford Lincoln at 305 Grant Ave. in Sennett from Summit Auto Group. Bidleman's used car director, R. Clayton Howard, told The Citizen that the sale closed Thursday, and as of Friday, the dealership is operating under the name Bidleman Ford. Howard will also manage the Sennett dealership, he said.
George Bidleman, who owns the group, declined to disclose the sale price of the dealership. His group also includes Ford of Orleans and Bidleman Chevrolet GMC Buick in Medina.
Summit Auto Group did not respond to a request for comment.
The Lincoln brand will not make the transition from Summit's ownership to Bidleman's, Howard said, due to a decision by the Ford Motor Co.
However, most employees of the dealership have been retained by Bidleman, Howard continued. Summit moved some of them to its other area dealerships, but the ones that remained will continue to work at Bidleman Ford. The auto group also hopes to add 10 to 15 more employees over the next 90 days or so.
Similarly, customers can expect the transition to Bidleman Ford to be a smooth one for them, Howard said.
"As of today the phones were answered Bidleman Ford, and the paperwork's going to have a different name on it, but there will be no other interruptions," he said.
The dealership will also be renovated, Howard continued, with a new façade, as well as new furniture and more in its showroom. The lot will also be repaved and the website redesigned. And customers can look forward to new conveniences, like loaner cars and a shuttle van. The estimated $400,000 in renovations will help the dealership "make its presence felt when you drive by," Howard said.
Bidleman Ford will also bring its successful Orleans business model to the Auburn area — and, in some cases, its cars.
The dealership will carry about 150 new and 250 preowned Fords. But if a customer is browsing online and sees the particular model, year and number they want at Orleans Ford only, the Sennett dealership will happily transport it here for them within 24 hours. So, ultimately, car shoppers in the Cayuga County area will be able to choose from about 300 new and 600 preowned Fords at Bidleman.
Along with the auto group's commitment to transparency, Howard continued, that level of customer service is the reason Orleans Ford sells about 250 cars a month in the small western New York town.
"We have people who drive 150 miles to buy a Ford Explorer from us when there's a lot of Ford dealers near them," he said. 
That's why the former Summit Ford Lincoln was a good fit for the auto group when it learned through Ford Motor Credit Co. that the dealership was for sale, Howard said. Discussions started last summer.
Howard, who came to the auto group from CarMax and is applying some of his used car retail experience there to Bidleman, also recently relocated to Auburn from Clifton Park, he said. 
"We're here for the long term," he said. "We don't see this as a five-year project so much as a 30-year one."