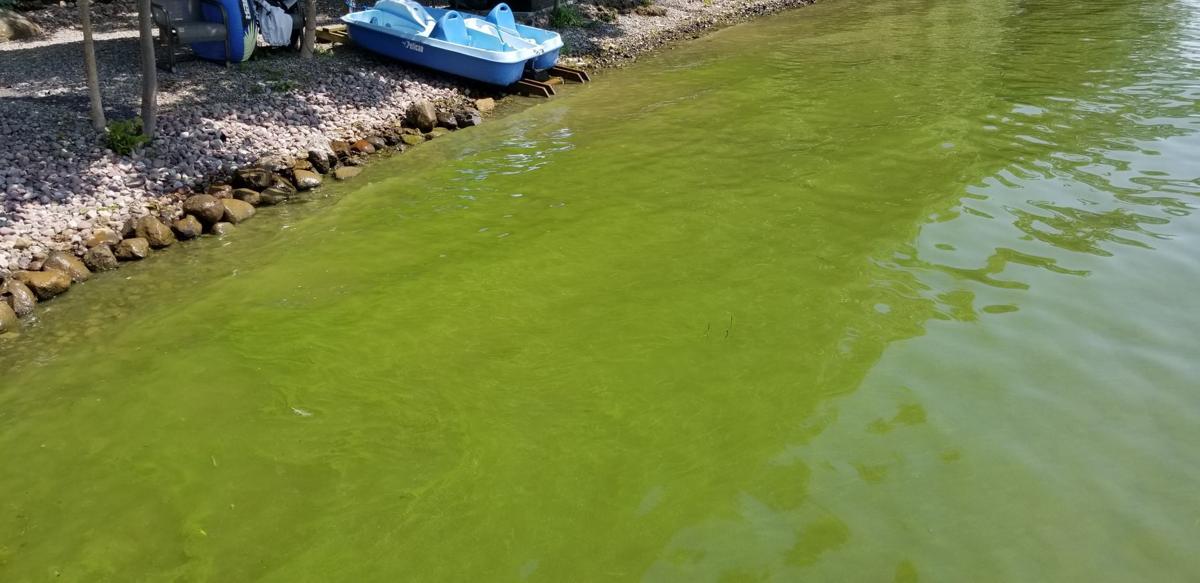 AUBURN — The Auburn City Council passed a resolution Thursday asking the state to change its reporting procedures for toxins found in harmful algal blooms, reiterating a concern the council has raised since 2017.
Currently, when reporting levels of microcystin, a toxin produced by some forms of the cyanobacteria that form harmful algal blooms, the state Department of Health does not disclose results below 0.3 parts per billion out of concerns with the statistical unreliability of such results.
The city's resolution requests that the state disclose the full results of any analysis regarding microcystins in raw and finished drinking water across the state, and also asks for the DOH to develop a protocol to test for and report any detection of microcystins above zero.
Councilor Terry Cuddy, who said he was prompted to get into politics in the first place by the HAB issue, said he understood the state's concerns with reliability, but felt that all results have scientific value.
Having the specific values of microcystin below 0.3 ppb, he said, would help researchers studying HABs by creating a comprehensive data set over the long term.
Cuddy noted that, in 2017, the state-run laboratory reported results between 0.15 and 0.3 ppb until changing the reporting procedure in 2018.
You have free articles remaining.
The reporting procedure changed at the time largely due to the demand for testing outpacing the state lab's capacity as HABs spread across New York, DOH officials said.
To ensure private labs could analyze results with proper quality controls, while also providing results with the expediency needed by municipal operators, the state required approved labs use the enzyme-linked immunosorbent assay (ELISA) method.
Additionally, officials have said laboratories are allowed to report unquantifiable levels of microcystin to water operators, and there are no restrictions keeping operators from reporting those results themselves.
"Residents in this community, and across New York State, can be confident that this administration takes significant steps to ensure drinking water quality, including working with water systems to implement testing protocols, ensuring proper community notification occurs when required, and advancing effective treatment options when needed," DOH Spokesperson Gary Holmes told The Citizen.
During the council meeting, Cuddy suggested that the state could supplement the ELISA method with other U.S. Environmental Protection Agency-approved methods that take longer to produce results to help create a long-term dataset.
Hopefully, Cuddy said, Auburn could be used as an example for the development of such a program, allowing the city to act as "the canary in the coalmine" for HAB-related issues.
The resolution will be sent to Gov. Andrew Cuomo, the commissioners of the DOH and state Department of Environmental Conservation, the city's state representatives, and the New York Conference of Mayors.
Staff writer Ryan Franklin can be reached at (315) 282-2252 or ryan.franklin@lee.net. Follow him on Twitter @RyanNYFranklin.