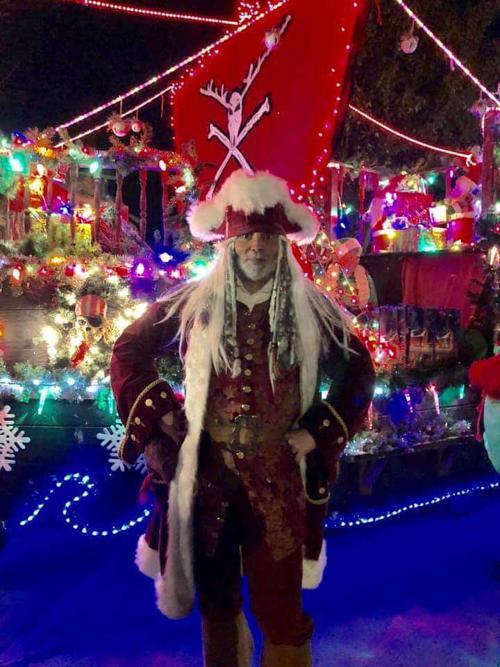 The Auburn Downtown Business Improvement District has announced the winners of the float competition at this year's Holiday Parade, which took place Saturday.
In a press release, the BID thanked all parade participants, as well as Terry Colella and Healing H'Arts for hosting Santa Claus and Mrs. Claus. They were portrayed by Merlyn Fuller and John Woodman.
The BID also thanked Joel Campagnola for portraying the Grinch on the parade, but joked, "The Grinch apologizes to everyone for holding up the parade flow, due to his numerous requests for photos and signing autographs from all his adoring fans."
Under the pirate persona Capt. Nick Klaus, Martinez and his elves handed out 700 gently used books to children at this year's parade, the BID said. He collected the books by soliciting donations on social media, and gift-wrapped them using paper that was also donated. But Martinez ran out of books halfway through the parade, so he's already trying to collect enough books to hand out to every child next year. To donate books, email capt.jack1064@gmail.com or call (315) 237-8959.
"Rick is about giving back, and it's a year-round thing for him and his wife," said fellow volunteer Michelle Barber. "His motto is, 'The greatest gift you can receive is putting a smile on someone's face.' He truly is someone in our community who should be recognized and cherished. We can't wait to see what Rick and his elves will put together next year."
Get local news delivered to your inbox!
Subscribe to our Daily Headlines newsletter.