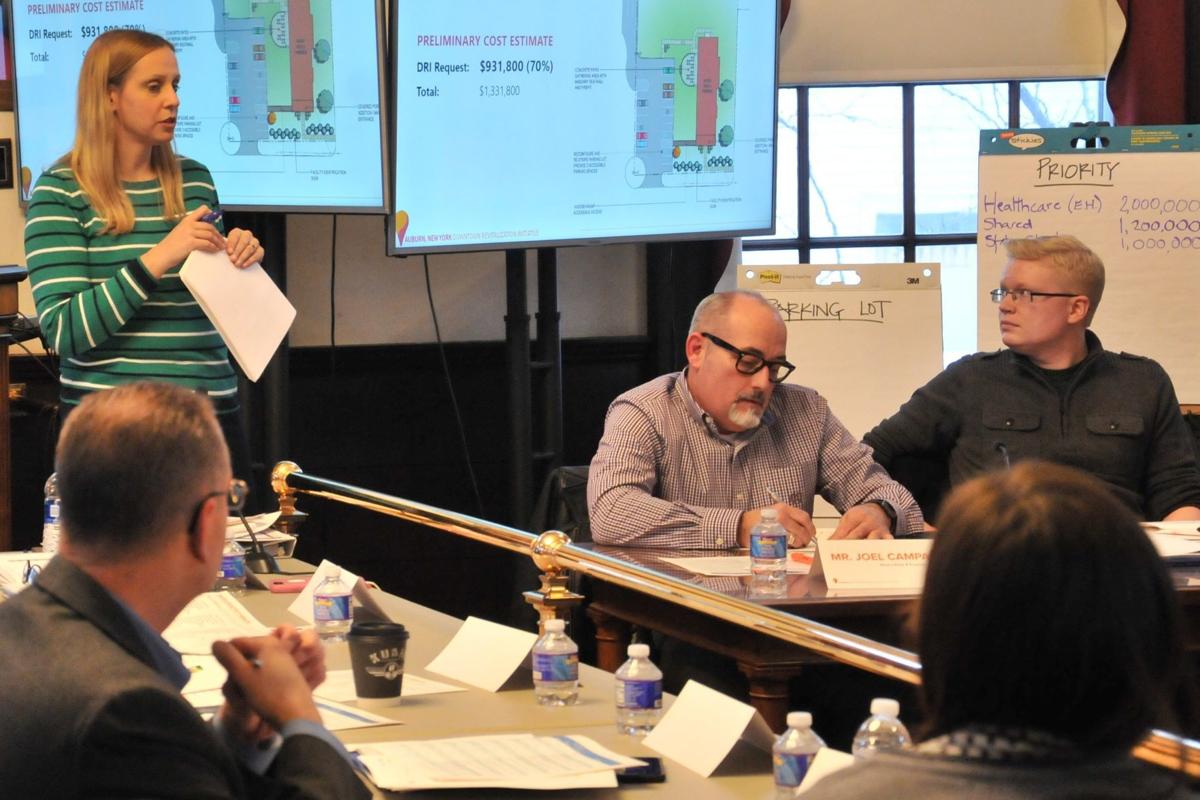 AUBURN — The Auburn Local Planning Committee rolled up its sleeves Tuesday as it trimmed a preliminary list of downtown projects being considered for state funding.
The goal of Tuesday's meeting was to begin eliminating some of the 29 Downtown Revitalization Initiative proposals. Having met this goal, the LPC now estimates the total cost of all projects to fall between $13 million and $15 million. 
At earlier meetings, members of the LPC and the public were given stacks of "DRI bucks" that represented the program's actual funds. They then dropped the bucks into jars that represented the project proposals whose funding they supported.
The exercise's results found 11 highly supported project proposals that together amount to $7.8 million. The exercise also determined 11 moderately supported projects and seven projects that received limited or no support. 
However, any of the 29 proposals could still receive DRI funding.
Three additional project proposals, which were submitted through another open call round, include opening a Jamaican restaurant, building a retreat learning center and building a foundation for urban repair. 
Two of these projects — the learning center and the foundation for urban repair — would require a downtown boundary modification in order to be considered for DRI funding.  
Established by the LPC, the 162-acre district stretches from Genesee Street and Parker streets to the downtown area. Projects seeking DRI funding must be placed within the boundaries. 
These boundaries were modified once before to include the consideration of projects that sat directly adjacent to the region. 
Last July, Gov. Andrew Cuomo announced Auburn as the central New York recipient of DRI funding, giving Auburn a $10 million grant to work with. Currently, there are 150 businesses within DRI boundaries and 25 percent of the acreage is vacant. 
Staff writer Dan Orzechowski can be reached at (315) 282-2239 or dan.orzechowski@lee.net. Follow him on Twitter @OrzechowskiDan.
Get local news delivered to your inbox!
Subscribe to our Daily Headlines newsletter.