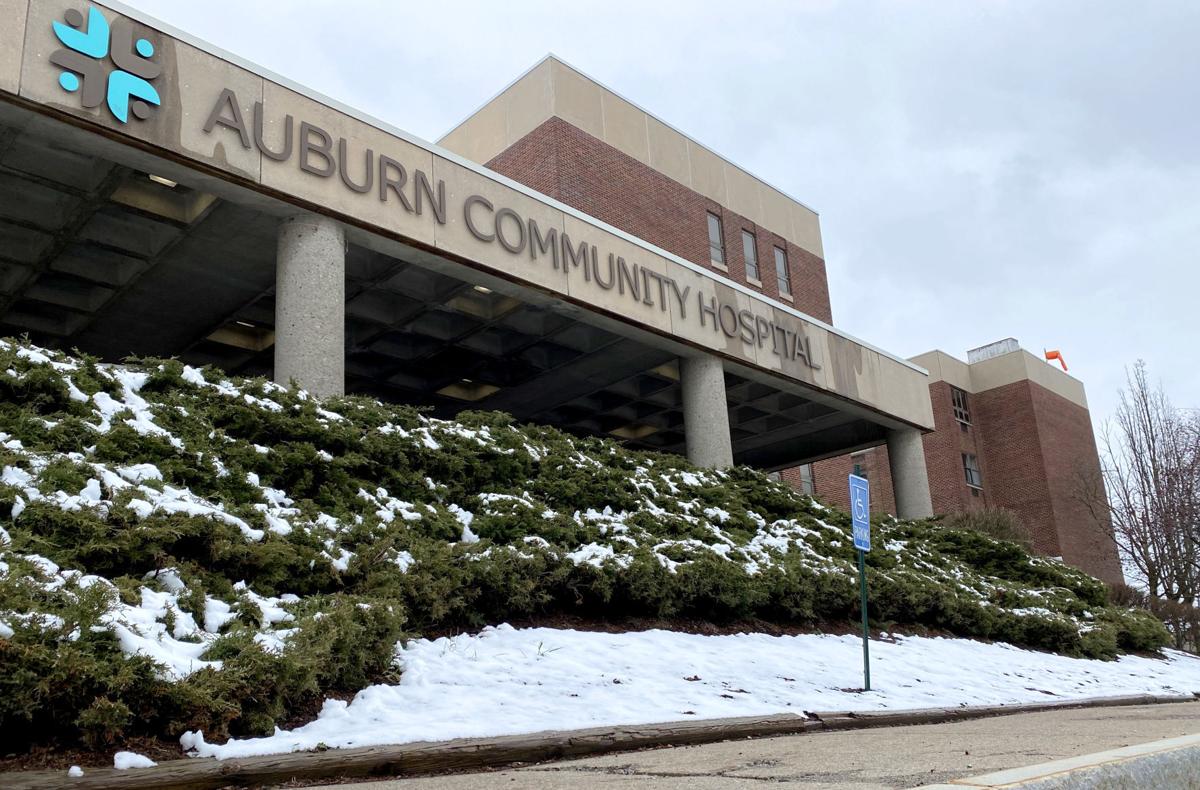 Auburn Community Hospital has secured state approval to resume elective surgeries next week.
The hospital announced the news Wednesday, saying the state Department of Health approved its plan to resume the procedures starting the week of May 11. ACH was not included in a first wave of hospitals allowed to restart elective surgeries, with the state last week saying the hospital needed additional available total beds and intensive care beds.
Elective surgeries had been prohibited statewide as an infection control measure for several weeks. The inability to provide this service hurt hospitals financially, and ACH has said it was not an exception.
"We are ready and able to resume elective surgery with an adequate supply of PPE, all infection control measures will be followed, and safety monitoring is already in place to make sure our patients and staff are safe," ACH President and CEO Scott Berlucchi said in a press release. "Our team in surgical services has been working hard over the past few weeks to prepare for the reopening of outpatient elective surgeries."
The issue related to ACH's bed capacity involved missing data, said Matthew Chadderdon, the hospital's vice president of marketing, public affairs and development.
"Once we understood the data they needed, we filed a waiver and it was approved in less than a week. We have a an excellent working relationship with NYS DOH and they have been incredibly flexible in responding to our needs during this pandemic," he said.
In addition to bed capacity, the state's guidelines for elective surgeries require that there must be fewer than 10 new coronavirus-related hospitalizations within a 10-day period. ACH said it has admitted just five COVID-19-positive patients over the past 60 days.
To prepare for the resumption of elective surgeries, ACH formed a surgical leadership team, said Dr. John Riccio, chief medical officer.
"The team's goal was to develop and implement the tightest health and safety standards that will meet or exceed the needs of our elective surgery patients. Safety is our first priority for our patients and our staff," he said in the press release.
ACH said its elective surgeries plan incorporates guidance from the state Department of Health, American College of Surgeons, American Society of Anesthesiologists, Association of periOperative Registered Nurses and the American Hospital Association.
State guidelines going forward include that hospitals have a prioritization policy committee consisting of surgery, anesthesia and nursing leadership; that hospitals test all patients scheduled for outpatient elective and non-urgent procedures for COVID-19 no more than three days prior to the scheduled procedure; and that they direct patients to maintain social distancing for 14 days before procedures.
Hospitals also must have adequate PPE supplies and ensure sufficient staffing to resume the procedures.