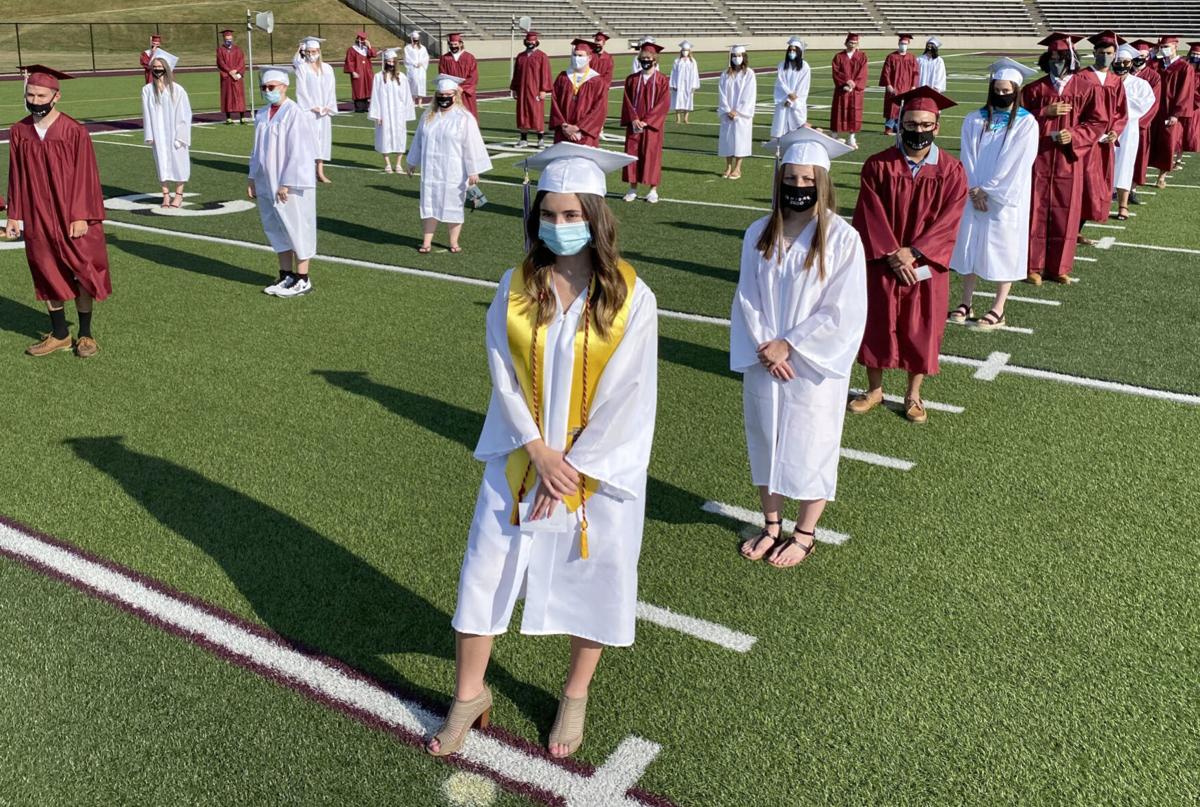 Though it was under the state average, the Auburn Enlarged City School District's high school graduation rate for 2020 increased from the previous year, according to the state Education Department.
Auburn High School reported a 76% graduation rate for August 2020, which was a year-to-year bump from 73% in August 2019, according to data posted Thursday by the state. As with the graduation rates posted last year, Auburn was the only district within the Cayuga-Onondaga BOCES region to have a rate below the state average, which was 85% for August 2020.
A total of 260 students graduated from Auburn High School as of August 2020 out of a group of 341 seniors, the data showed. There was a sizable gender disparity among graduating students in the school as well. Out of 158 female seniors, 129 of them graduated, which comes to 82%. For the males, there were 131 who graduated out of 183 male seniors, resulting in a 72% rate.
Auburn had by far the largest graduating class out of the local high schools in 2020. The next largest graduating class was Skaneateles, with 100 students.
Out of the nine districts within the local BOCES, six of them saw year-to-year high school graduation rate increases. Cato-Meridian, Port Byron and Southern Cayuga had rate reductions, but all decreases were less than five percentage points. Cato-Meridian experienced the biggest drop, from 95% in 2019 to 91% in 2020, though that high school's most recent figure is still well above the state average. Easily the largest year-to-year graduation rate increase came from Union Springs High School, from 87% in 2019 to 95% in 2020.
Betty A. Rosa, state interim commissioner of education and president of the University of the State of New York, addressed the impact the COVID-19 pandemic has had on students, parents and instructors in the state in a news release.
"Our educators, school staff and families have come together to support our students throughout this pandemic," Rosa said. "Virtually overnight, teaching was transformed from in-person to remote instruction. The shift to remote learning highlighted a digital divide across the state that must be addressed to give all students a level playing field and we remain focused on educational equity for all students."
Staff writer Kelly Rocheleau can be reached at (315) 282-2243 or kelly.rocheleau@lee.net. Follow him on Twitter @KellyRocheleau.