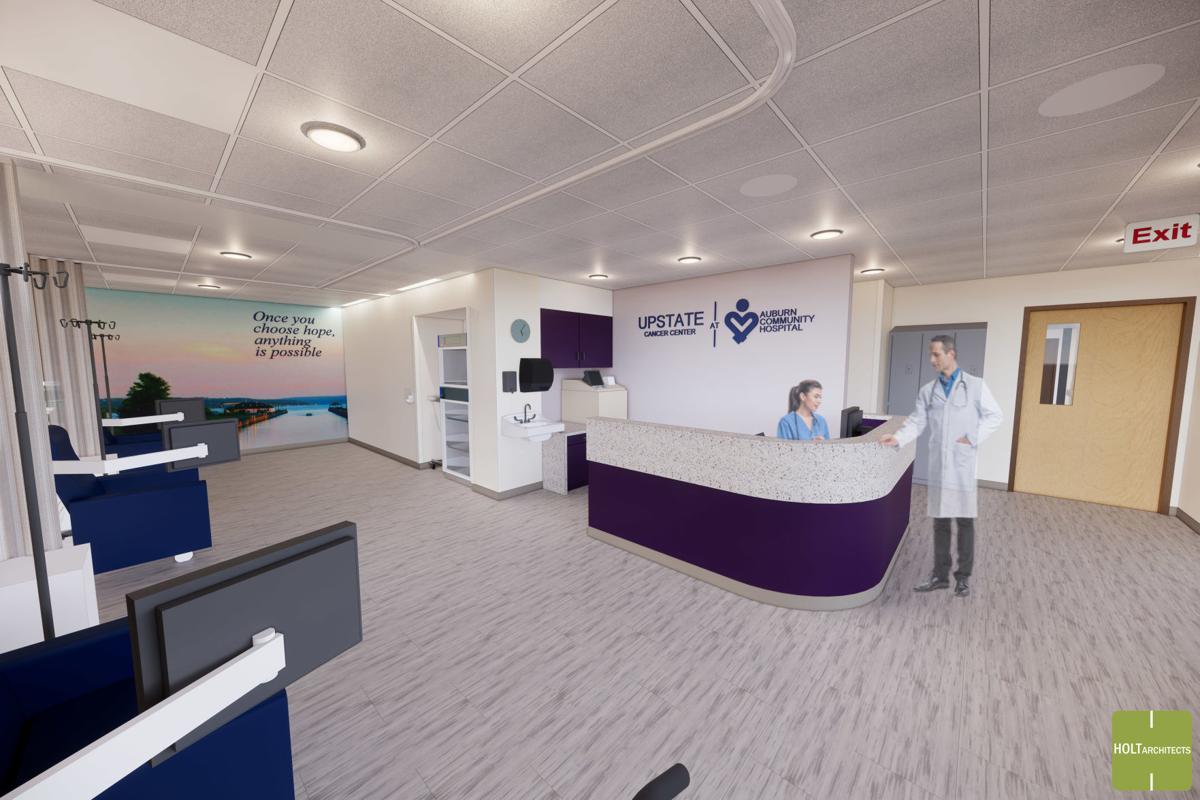 Christina Sherman's commute has gotten considerably shorter since coming to Auburn Community Hospital after several years as a registered nurse at Upstate Cancer Center in Syracuse.
But her short drive from Sennett wasn't the primary reason she jumped at the chance to come to ACH. It was the opportunity to make the drive easier for Auburn-area residents going through chemotherapy.
Next week, Sherman will get to welcome the first patients as the director of cancer services at the new Upstate Cancer Center at Auburn Community Hospital. For the first time, ACH will be offering comprehensive outpatient medical oncology services, the result of an investment of more than $1 million in redeveloping space at the Auburn campus and a partnership with Upstate University Hospital's nationally recognized cancer center.
In an interview Wednesday, as she and her colleagues were busy moving equipment into the refurbished space on the hospital's first floor, Sherman talked about the anguish she's seen in patients who have had to endure long rides to and from treatment in Syracuse.
"When you don't feel good, that's the last thing you want to do," she said.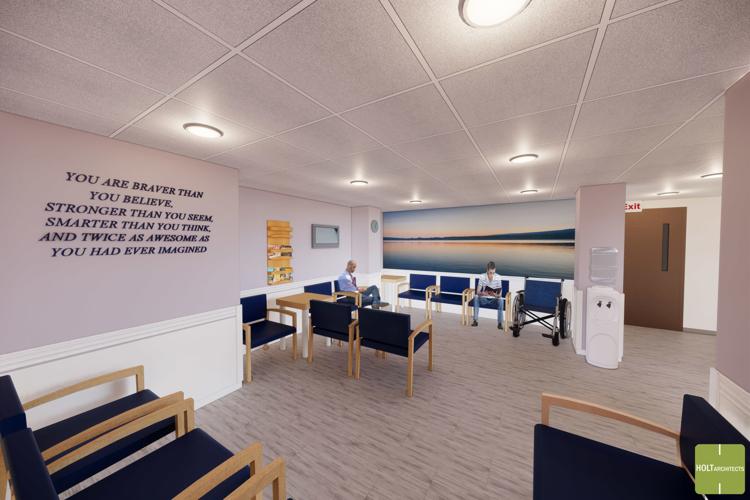 Sherman will be part of a team that includes ACH nursing and registration staff, working with a group of cancer doctors from Upstate. The two hospitals entered into a professional services agreement to bring the cancer treatment center in Auburn to fruition.
The project has been in development for about two years, and has included a thorough review process by the state Department of Health. In a certificate of need application the hospital filed with the state last year, officials cited statistics showing the demand for the cancer center in Auburn. 
You have free articles remaining.
"Data review has demonstrated that cancer is the leading cause of premature death in Cayuga County," the hospital wrote in a project summary. "Additionally, fully 80% of residents in our area have to travel greater than 25 miles for Medical Oncology services."
The health department gave preliminary approval to the project last fall, and in November, the city issued a building permit to allow for the reconstruction of about 2,700-square-feet of space. The official opening is expected on Wednesday.
Leading the group of oncology physicians who will be seeing patients at ACH is Dr. David Duggan, a Skaneateles resident with ties to Cayuga County. Duggan's father was a Moravia native, and his aunt lived for many years on Cady Street in Auburn, not far from the hospital. Like Sherman, Duggan knows how patients who have been going to Syracuse for treatment feel about the chance to get care in Auburn.
"They can't wait for this to happen," he said on Thursday.
ACH President and CEO Scott Berlucchi called the new cancer center "one of the most significant services we will provide to our community in the history of Auburn Community Hospital."
He also remarked on the need for locally based cancer treatment in the community. "The challenges with being diagnosed with ... and treated for cancer are incredibly difficult. But when you have to add in the logistics of driving to Syracuse and receiving treatment and then having to drive back to Cayuga County, it makes the treatment plan even more challenging."
The new cancer center is starting with medical oncology and hematology services, but there are plans for future phases of the project that would incorporate additional treatment options, including radiation oncology.
ACH also is emphasizing the quality that Upstate Cancer Center brings to the operation. Upstate is ranked in the top 20% of cancer care programs nationally by the American College of Surgeons Commission on Cancer, is the only program accredited by that organization in central New York and is also among 1% percent that organization's accredited cancer programs earn four straight Outstanding Achievement Awards.
Patients at the new center will be considered patients of ACH, so billing will be handled locally. At the same time, they can easily be referred to Upstate Cancer Center in Syracuse and they will have the same level of case review as patients getting oncology treatment in Syracuse.
Jeremy Boyer can be reached at (315) 282-2231 or jeremy.boyer@lee.net. Follow him on Twitter @CitizenBoyer